Monsterman Graphic, The Chicago Metal Factory, Dark Star Records, Jenn X promotions, Pitch Black productions, Rebel Radio presents: Chicago's Heavy Metal Conference!
Meet Graphic Artists, Record label & booking Reps, band showcase, Pro Q & A: Making the metal biz & more! (Special guest: Ari Lehman, the 1st Jason from Friday the 13th!)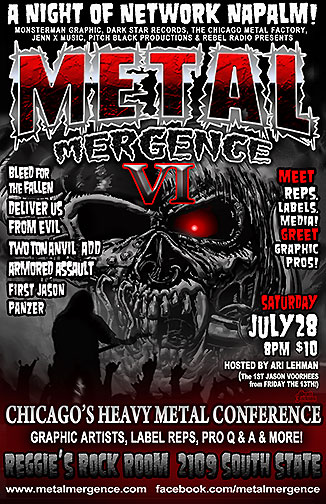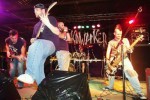 BLEED FOR THE FALLEN
Bleed for the Fallen (BFTF) has been molded over nearly a decade of hard work, struggle, and perseverance. Comprised of members who all came from different musical backgrounds and tastes. They bring rock, punk, blues, and above all else metal.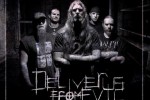 DELIVER US FROM EVIL
DELIVER US FROM EVIL is a fully functional metal band from Southern Indiana that has already set itself apart in the Midwest. Armed with brutal guitar riffs, technical percussion, thick bass grooves, and throat shredding vocals, all at lightning speeds and stupefying precision, DELIVER US FROM EVIL is a force to be reckoned with.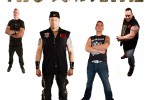 TWO TON ANVIL
"Two Ton Anvil is an original rock band from the Chicago area. Their sound combines different elements of rock and metal in a heavy but memorable format that rocks on command, but yet is "easy" to listen. That, along with the not-so-common practice of having dual lead singers in a band and very clever songwriting, has given them a different and somewhat unique sound that has definitely caught the public's ear in their time together."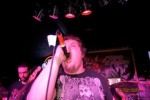 ARMORED ASSAULT
Armored Assault have been delivering riffs upon riffs to the unsuspecting masses since 2003. Not content with sticking to a label, Armored Assault is Metal. Now, armed with a new guitarist, the band's ready to unleash its first new EP in 5 years.
PANZER
Panzer was first formed in the Spring of 2009. The band first jammed on covers whilst searching for a steady bassist and solidifying their goals. After a few months Billy McCartney was added to the band and the band spent the next several months writing and rehearsing original material in addition to a shrinking list of cover tunes. The band began recording a self-produced demo of four original tracks in late February 2010, which was finished in late March. After a brief hiatus over the summer, the band has since been writing more material, and playing gigs. There are plans to re-record the demo in December 2010 and possibly record a full-length in Spring 2011.