Bands are still playing the bash. So come on out and see some great music.
The JD McPherson show has been moved to Reggies Music Joint starting at 11:00pm.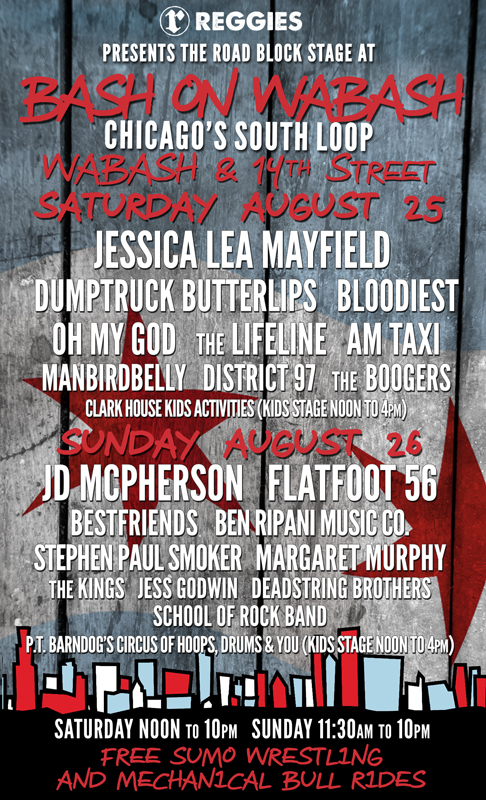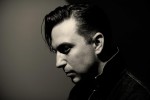 JD MCPHERSON
As a visual artist, Broken Arrow, Okla., native JD McPherson is well versed in the process of working within clearly defined formal parameters, and he employs a similarly rigorous discipline with his music. On Signs & Signifiers (Rounder, April 17), McPherson's seductively kickass debut album, produced by JD's musical partner, Jimmy Sutton, this renaissance man/hepcat seamlessly meshes the old and the new, the primal and the sophisticated, on a work that will satisfy traditional American rock 'n' roll and R&B purists while also exhibiting McPherson's rarefied gift for mixing and matching disparate stylistic shapes and textures.
"There are little subcultures within the roots scene, where people are really into rockabilly, traditional hillbilly stuff or old-timey music," JD points out, "but there aren't a whole lot of folks making hard-core rhythm & blues hearkening back to Specialty, Vee-Jay or labels like that. That's what Jimmy and I really like, and our only intention going in was just to make a solid rhythm & blues/rock 'n' roll record. But I didn't want to make a time-machine record, so we tried to make something relevant but with all the things we love about rock 'n' roll and rhythm & blues and mesh it all together. We both have eclectic tastes; Jimmy likes the Clash as much as he likes Little Richard, and I like the Pixies, T.Rex, hip-hop and all kinds of stuff. So we came up with a couple of weird songs and put them on the record, hoping that it wouldn't scare off any of our ultra-selective fanbase."
JD needn't have worried. It's highly unlikely that even the most discerning listeners would guess that the arrangement on his cover of Tiny Kennedy's R&B chestnut "Country Boy" incorporates not only the tambourine beat of Ruth Brown's 1955 Atlantic single "Mama, He Treats Your Daughter Mean," but also Raekwon and RZA's "abstract, out-of-tune piano loops" on Wu-Tang Clan's innovative '93 LP Enter the Wu-Tang; or that the mesmerizing churner "Signs & Signifiers" is powered by an unchanging tremolo guitar figure modeled on Johnny Marr's part on the Smiths' "How Soon Is Now." Then there's "Firebug," which JD "wanted to sound as if Stiff Little Fingers had recorded at Del-Fi Records." And while it may not have been specifically what McPherson and Sutton were going for, the haunting dreamscape "A Gentle Awakening" seems to chart a course from "Heartbreak Hotel" through Terence Trent D'Arby to Amy Winehouse.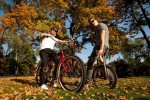 BESTFRIENDS
Nick Scalise and Gregory Shanahan are in Bestfriends. The young pair has big plans to push the post-disco envelope as far as humanly possible.
The Chicago-based duo composed all the music and played all the instruments on their self-titled EP, released in early 2012. They also produced, mixed and mastered the six- song album and directed videos for two of the songs.
First meeting in preschool, the multi-instrumentalists met up years later to join internationally touring bands and shared the stage with several of contemporary music's most popular acts.
The two were drawn into the world of production and song writing when they craved more control and freedom with their own music.
With a live drummer backing their concerts, Scalise (guitar, lead vocals) and Shanahan (keys, bass, vocals) are unique within the indie-electronica-pop-rock world. They create new computer based instruments and combine them with traditional ones for performing and also recording.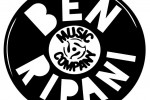 BEN RIPANI MUSIC CO.
Upon Ben's return to Chicago, the "Ben Ripani Music Co." was formed. Blending the sounds of Indie, Folk, Alt.Country & Americana, with lyric based songs and involved texture and sound, it's hard not to engage in the honesty, moments of vulnerability and truth that is laid on the stage during their live shows. This 5-piece band is comprised of Ben Ripani (guitar, vocals), Patrick Benson (percussion, vocals), Dave Marshall (bass, vocals), Chris Nakielski (keyboards, vocals), and Chris Lambert (guitar).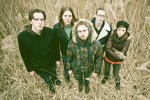 STEPHEN PAUL SMOKER
A Lancaster, PA native, musician Stephen Paul Smoker began his career at an early age, honing his craft as a touring musician and hired gun. After releasing Violent Sun / Violent Fun, Stephen enlisted musicians Michael Kostal (Guitar), Bethany Smoker (Keys/Vocals/Percussion), Evan DePue (Bass), and Jamie Dull (Drums), to play in his band. Ripe Fruit is the first collaboration involving the full band.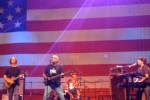 THE KINGS
The Kings were formed in Vancouver, British Columbia and Oakville, Ontario, Canada. Original members were David Diamond, lead vocals, bass guitar and songwriter, Sonny Keyes, vocals, keyboards and songwriter, Max Styles, drums, and Mister Zero, guitar and songwriter.
The Kings were originally known as WhistleKing and rehearsed, did club gigs and wrote lots of songs for more than three years before going into Nimbus 9 Studio in Toronto to record their first album.
While recording, world famous producer Bob (Pink Floyd) Ezrin dropped by to visit and checked the band out and liked what he heard. He agreed to mix the tracks The Kings had recorded but soon discovered that the whole thing needed to be re-done. He approached Elektra Records in Los Angeles with The Kings' tapes and the unknown band was signed to a world-wide deal.
The Kings did re-record the songs and the project was released as 'The Kings Are Here'. The first single, 'Switchin' To Glide', was put out and did get noticed but the tune was really two songs in one and the band insisted they be released together.
So when the segue 'This Beat Goes On/Switchin' To Glide' was released radio really picked up on it. Even at over five minutes in length, the songs caught on all over the USA and Canada and stayed on the Billboard Hot 100 for over six months. It was named one of the Top 100 U.S. Radio Programmers Picks of the Decade by Album Network Magazine and The Kings were named most promising group by Cashbox Magazine.
An amazing apperance on Dick Clark's 'American Bandstand' helped spread the word as well. The album 'The Kings Are Here' went gold in Canada, and since it was re-released on cd as 'The Kings Are Here and More', combined sales have passed platinum status.
The second Ezrin produced Elektra effort 'Amazon Beach' did not fare as well and the band left the label and signed with Capitol Canada which released 'RSVP' which contains the holiday classic 'This Christmas' which gets lots of airplay every yuletide season.
The next studio project was called 'Unstoppable' and the title track reached the Top 10 in Canada. Always a great live band, The Kings have logged close to 2000 shows across North America.
Then came the most recent full length studio album, 'Because of You' which shows the depth and versatility of the songwriting in The Kings.
Now in 2010, there is a lot going on in the Kingdom! The long awaited DVD, "Anatomy of a One-Hit Wonder: The Kings 'This Beat Goes On/Switchin' to Glide'", is finally done and available, this is the ultimate for Kings fans! It features the killer video for "Beat/Switchin'", as well as the original guys talking about how that segue came to be, and much more. Also includes 15 other songs on video, what a collection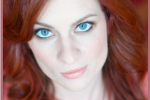 JESS GODWIN
Misfit with soul Jess Godwin is a bit of a conundrum. On stage, this singer/songwriter/pianist has been dubbed "Little Teena Marie". Off stage? "Nerd Girl". Instead of trying to figure out how these two meet in the middle, Jess has finally decided to embrace the fact that she is a walking contradiction. She writes pop melodies that stick, but the true star is the lyric. Quirky, funny, and honest, Jess takes jabs at boyfriends and bad dates, but she saves the best digs for herself. Don't tell anyone, but she secretly loves being the underdog.
After two years of trying to conceal the fact that she is, in fact, a trained singer, and does, in fact, have a background in theatre, Jess is throwing in the towel. "Hi…my name is Jess…and I like Musical Theatre. But that doesn't mean we still can't be friends!" She attended Vanderbilt University as a classical voice major and finished off at Columbia College as a Theatre major. She had a couple of almost big breaks – she was almost in Wicked…twice. After being thrown off the stage in a production of Carousel, Jess decided to take a breather from theatre and focus on writing her own music. She still does the occasional show every once in a while and continues to make the mistake of dating actors.
Jess currently supports herself (sort of) teaching voice lessons to teens and singing at St. Alphonsus in Chicago. She has a blast doing a weekly tell-all video music blog: www.girlin14g.blogspot.com. Jess's band keeps up a regular Chicago schedule and makes it out to New York and Atlanta every couple of months. "Come to my show! I'm really super awesome live, I will bake you cookies, and I'll do push-ups on stage if you bring friends!"
People wonder about the pigtails. People scoff at the pigtails. People stay up at night questioning the pigtails. But a magician never reveals his secrets