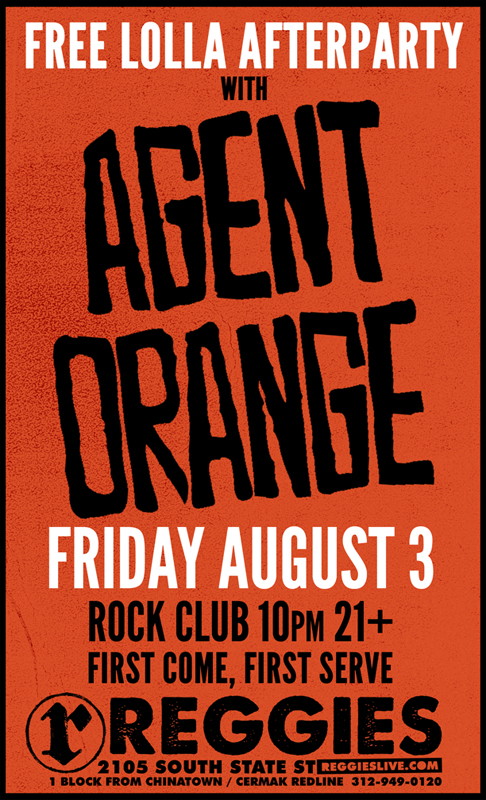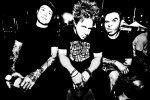 AGENT ORANGE
The Original Southern California Punk/Surf Power Trio, Agent Orange, is one of only a handful of bands who have been continually active since the earliest days of the West Coast Punk Scene.
A small circle of musical rebels who came together to form a movement, they took their place front and center to experience and participate in the explosion of now legendary underground music that was created during the golden era of American Punk Rock.
Being the first to combine the melodic California surf guitar sound with the frantic energy of punk, Agent Orange invented the formula that would come to define the Orange County punk sound. Highly influential to many of the bands who have followed in their path, Agent Orange have always stayed one step ahead.
Their strong connection to the Action Sports world has resulted in their music providing the soundtrack to numerous major motion pictures, video games, surf and skate films, television, and live sports events.
The last of the true independents, Agent Orange have managed to stay true to their roots, while always moving forward. Powered by a loyal following built up through years of explosive live performances all over the world, Agent Orange continue to deliver their Fullblown-Supercharged-Punk-Surf Sound on an international basis, with a never ending schedule of tours in the United States, Canada, South America, Europe, Australia, and Japan.
C'mon down front and expose yourself to Agent Orange.
WHISKEY BUSINESS
Whiskey Business is a loud, drunk, aggressive cocktail. Forming in early 2011,Whiskey Business has already done alot to make a name for themselves. They released their first EP in July 2011… And are currently working on a full length album that will be released summer of 2012. They are a four piece punk rock band from NWI/Chicago… They have played with bands such as the Misfits, Hellbound Glory, The Pink Spiders, Red Hot Rebellion, The Frantic, The Krank Daddies and many more.Drawing influences from all over the musical spectrum, they create a unique form of Punk Rock. Be sure not to miss them if they're in your area, and odds are, they will be very soon!
Whiskey Business