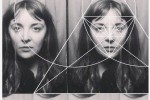 BABY MONEY & THE DOWN PAYMENTS
Baby Money is the brainchild of Chicago based songwriter Pamela Maurer. What started as a solo project has evolved into a 3-piece band based in the Windy City. Her original songs, ranging from gritty, sparse arrangements, to soulful, roof-shaking foot-stompers, are inspired by 1960s girl-groups, soul, old time revival, gospel, and traditional rhythm 'n' blues. Want to hear more? Baby Money's new EP, which features local heartthrobs, the Bribes as a backing band is out now! Get your hands on a hot copy of surfy and surreal 'shy-CITY,' VOL. 1:pyramid!, or Baby Money's first full-length record, In Memory of John Doe, released in May 2014 at www.babymoney.bandcamp.com.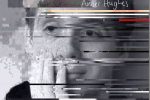 ANDER HUGHES
Ander Hughes is a musician located in Chicago, IL.