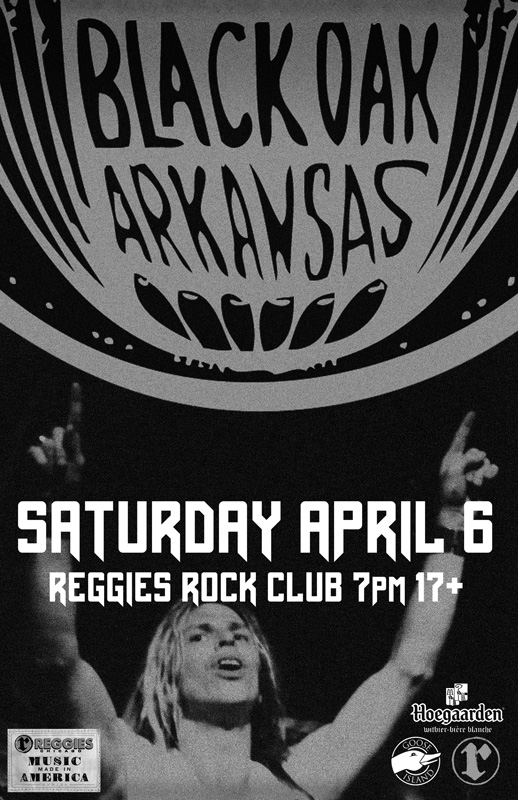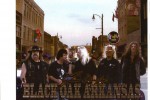 BLACK OAK ARKANSAS
Black Oak Arkansas produced their first album under the name of Black Oak Arkansas in '71, The southern rockers have a sound that is unique and all their own. Bands such as Lynyrd Skynyrd, 38 Special, The Allman Brothers and Molly Hatchet copied Black Oak's style to make a sound that is easily identifiable as southern rock. It's easy to say Black Oak Arkansas founded todays Southern Rock N Roll.
These bad boys of the south set standards for live performances, and still electrify audiences to this day. Early in their career, their touring schedule kept them on the road for as many as 10 months at a time. They have 3 gold albums, and have appeared on such TV shows as Don Kirshners Rock Concert, Midnight Special, and ABCs In Concert. The King himself, Elvis Presley, encouraged them to perform the LaVerne Baker Classic, which has become their signature song, Jim Dandy to the Rescue
These days Black Oak Arkansas keeps up a busy tour schedule, especially during the summer when they are a favorite at bike rallys and outdoor music fairs and festivals around the country. In 2004 Rhino Records releasesd a new Black Oak Arkansas DVD called "The first 30 years!" now in store worldwide. It features old videos and tv apperance spanning the groups long history. In 2005 The DVD "Live at the Albert Hall DVD" went on sale along with thress new CD, "Greatest Hits 2005", "Keep The Faith LIVE" and " Live at the Albert Hall".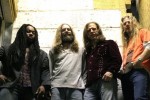 THE MAG 7
The Mag 7 is a rock band from Chicago,IL. Hawk Colman (vocals), Rob Elrick (bass), Ed Ludwig (drums), and Tony McQuaid (guitar).