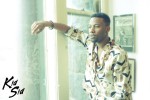 KID SID
Between melodic synths, wailing guitars, bass trunking percussion and smooth but haunting vocals, Kid Sid manages to craft a sound that is refreshing and unexpected. With inspiration from '80s artists like Prince and Tears for Fears, and production value compared to those such as The Weeknd and Frank Ocean, it is unfair to label Kid Sid as just another R&B artist. Instead, Kid Sid's social awareness and dramatic performance lend to a fusion of indie pop, rock, R&B, and electronica that is sonically simplistic and conceptually complex.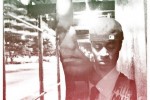 FITZ FONZARELLI
What makes Fitz different is that he is a lover of soul, not an abuser. In his music there is an appreciation and an ode to his love of soul, not just a bunch of mixed samples. What makes him different is his intelligence, and his versatility. Soul is always the beginning, his beginning.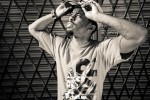 CLARKAIRLINES
A multi- tasker and innovative artist, ClarkAirlines began his career as a fledgling rapper at the age of fifteen years old. After watching Eminem's, 8 Mile, he gained the confidence to melodically tell his life story, and become the brain power behind the movement that is TCUIMG (The Come Up International Music Group). Born Jarvis Clark, he was raised in the middle- class, south suburb, Matteson, Illinois- where his family moved, when he was eleven years old. The oldest of three children, his father introduced him to the diverse sounds of Janet Jackson, Jamiroquai, Lenny Kravitz, and occasionally sneaking in some of hip hop's greatest- Tupac, Eminem and Kanye West. ClarkAirlines' diverse music selection is also reflective of his interests as an adolescent. On a regular day, one could either catch him practicing the saxophone, tumbling with classmates, or in the neighborhood playing basketball. During his high school years, ClarkAirlines made a name for himself on the court, but dreams of becoming a professional basketball player, were soon overpowered by a stronger desire to become a recording artist.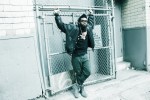 CODY DECAMRY