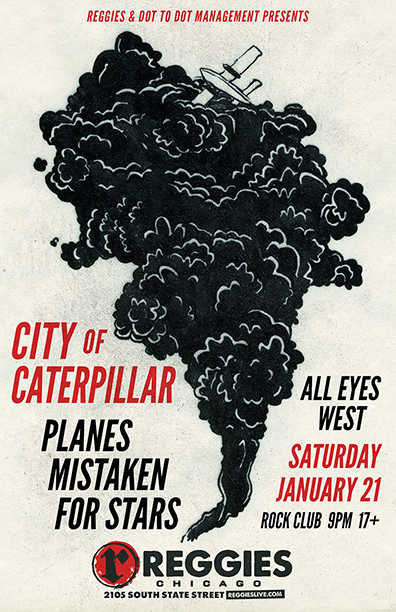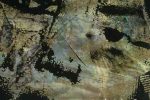 CITY OF CATERPILLAR
One of the first bands to successfully merge post-rock and hardcore together, with complex and intense build-ups that led into bursts of rage and chaos, City Of Caterpillar's short lived existence from 2000 – 2003 has had a major influence on the hardcore/punk scenes since the original release of this LP back in 2002.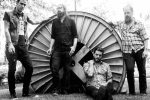 PLANES MISTAKEN FOR STARS
Planes Mistaken For Stars formed in Peoria, Illinois in 1997, and relocated to Denver Colorado in 1999. From the outset, they were an artistic anomaly; carrying both a worn rust belt heart a warm midwestern soul. Collectively they combined different kinds of musical rebellion; hardcore aggression, punk energy, and gritty rock n' roll spirit into their own special noise. Ultimately laying the blueprint for today's emotional punk rock resurgence. "Prey" is the long awaited new album from Planes Mistaken For Stars.
The figurative slumber is over for this off kilter and brilliant cult status band.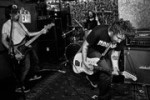 ALL EYES WEST
The Chicago scene has always been known for its gritty and honest punk rock defined by bands like Naked Raygun, Screeching Weasel, and 88 Fingers Louie. Newcomers ALL EYES WEST, no strangers themselves to the Chicago scene, are continuing in its great tradition with the release of their self-titled debut LP on Jump Start Records. All Eyes West came together in the summer of 2010 and is lead by vocalist/bassist Justin Miller's emotionally charged lyrics which have been a signature to bands like Signsedso and indie rockers Hinter. Guitarist Jeff Dean is known for the sound that has defined bands like The Bomb(with Jeff Pezzati of Naked Raygun) , Noise By Numbers, and Explode And Make Up. In a relatively short amount of time the band has managed to build an impressive resume, touring both the US & UK, playing with bands like OFF!, Alkaline Trio, Seaweed, Bob Mould, Samiam, Rival Schools, Braid, and Amusement Parks on Fire. The band's self-titled effort was recorded at Million Yen Studios by guitarist Jeff Dean and mastered by Jon Drew (Tokyo Police Club, Fucked Up). On it, the band pays homage to 90's rock giants like Swervedriver, Drive Like Jehu, Jawbreaker, and Fugazi while garnering comparisons to bands like Seaweed, Husker Du and early Foo Fighters.