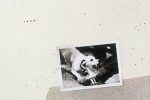 FLEETWOOD MAC "TUSK"
(performed by Second Hand News)
Tusk is the twelfth album by British/American rock band Fleetwood Mac. Released in 1979, it is considered experimental, primarily due to Lindsey Buckingham's sparser songwriting arrangements and the influence of punk rock and new wave on his production techniques.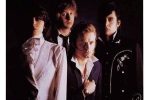 PRETENDERS "PRETENDERS II"
(performed by Mystic Moon)
The success of the Pretenders' debut album in 1980 created a great demand for more material from the fledgling band; however, a lack of songs precluded the quick release of a follow-up album. In the UK, the band released two hit singles in 1980 and early 1981: "Talk of the Town" and "Message of Love," respectively. In the US, where standalone singles had become rare, these tracks were combined with three others for a stopgap EP release called Extended Play, in March 1981. Their second album, Pretenders II, was released a scant two months later, to mixed critical reception, partly because two of the better songs on the album had been previously released, and partly because many of the songs were viewed as overly-similar (though not quite as groundbreaking) to the band's debut. Nevertheless, several of the album's songs became hits and the album has increased in critical stature with time.