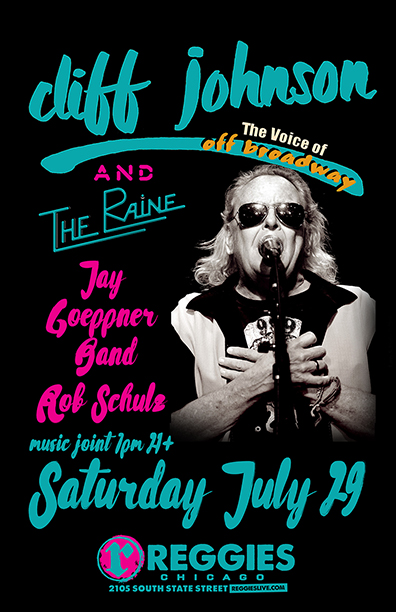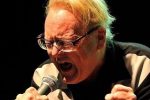 CLIFF JOHNSON AND THE RAINE
(former Off Broadway and Pezband Fame)
Power Pop Icon Cliff Johnson, the driving force behind legendary Chicago bands Off Broadway usa, Pezband and d'Thumbs returns home, backed by his new band, The Raine to showcase timeless signature songs "Stay in Time", "Hang on For Love", "Full Moon Turned My Head Around" and more in a career spanning set of classics.
Johnson, who cut his teeth in the clubs of Chicago, went on to release two discs for Atlantic Records. Off Broadway's "On" featuring the hit, "Stay in Time" sold over 300 thousand copies in Chicago alone and propelled Cliff and the band into the world of stadiums and arenas, sharing the bill with the likes of The Beach Boys, The Babys, Cheap Trick, Lover Boy, Ian Hunter, Alan Parsons and Jefferson Starship.
The Raine members are veterans of the Chicago rock scene playing along side local heroes such as The Kind and The Insiders as well as national acts like A Flock of Seagulls. A rock music critic recently suggested that The Raine is "the best kept secret in the Chicago Music scene, today".  
Cliff and members of The Raine met individually over the years under casual circumstances. Having great respect for his music and what Cliff has accomplished throughout his career, the band was on an unconscious course to hook-up with Johnson musically. In 2015, Cliff agreed to join The Raine on stage to perform a handful of Cliff's tunes in a one-off performance. There was magic in the air that night. Terry Flamm of the Power Pop blog "Broken Hearted Toy" was in attendance, and said of The Raine, "they'd be a perfect match for Johnson". A month later, Cliff Johnson and The Raine launched. A night of fun turned into a more serious project for The Raine, who enjoy their status as the "who are these guys?" four piece engine supporting the most dynamic singer/songwriter/performer in the history of Chicago Power Pop.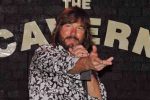 JAY GOEPPNER BAND
You may know Chicago Musician Jay 

Goeppner

 for his love of The Beatles! 
You may have heard him on the Johhny B or Kevin Matthews radio shows as a Beatle Brother! 
He's performed in over 15 countries! Sang with Roger Daltrey, Dave Matthews and Cheap trick!
July 29th
 he debuts, performs and shares his original songs with his Rocking Band at Reggies!  Truly a night you won't wanna miss.
ROB SCHULZ
(Featuring Nick Kitsos from BoDeans and Klem from Michael McDermott Band)
A singer/songwriter and guitarist originally out of the State of Iowa, Rob Schulz has been performing in and around the Chicago area since 1989. He released his self titled debut in 1990 followed by "Something To Believe In" in 1992. In 1994, he teamed up with fellow songwriter Mike McGlaughlin to form the power pop quartet Swinger. Their first release, "Half Day Road" was in 1996, followed by "The Walk" in 1999.
Released in August, 2008, a new 11 song record, "Tragedy & Comedy". The opening "Guantanamo Bay" is a beach rocker with a decidedly "Kink's/Beach Boys" feel, creating a satirical advertisement for an imaginary luxury resort on the south east side of Cuba. "Anyone But Me" is a song about longing for the days of old, while the rest of the world passes you by. "I Gave My Soul To You" yields a slowed down girl group rhythm evoking sounds of Elvis Costello's "Party Girl" or "Man Out OF Time". On the soaring "Gonna Rock You", swelling guitars lift this existential angst song up to the heavens. Despite apparent influences, Schulz is no cipher, bringing his own unique personalities and sensibilities to the fore. His work displays a wealth of hook-packed classic power pop that is earnest, tuneful, sincere, dynamic and accessible. His frighteningly memorable melodies and precise guitar motifs are terrifyingly catchy.