CANCELED: REFUNDS AVAILABLE AT POINT OF PURCHASE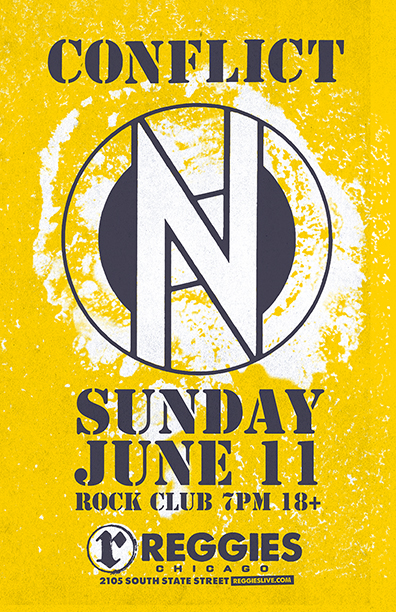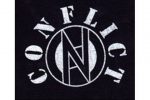 CONFLICT
Conflict is an English anarcho-punk band originally based around Eltham in South London that formed in 1981. They have been described as the world's most influential anarcho-punk band, along with Crass. They influenced the punk movement with their non-conventional approach to music and philosophy. Fierce, tense, cajoling and militant, the reverberation alone is enough to provoke an emotional response. They can be looked on as a combination of what The Clash and Crass could have been, all over a ferocious punk band. The history of rock music has always been intertwined with that of protest, from Bob Marley to Public Enemy, the Stones to the Pistols, etc. Conflict delivers the sound of timeless rebellion.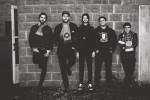 BRICK ASSASSIN
Brick Assassin is Hardcore Oi band from Chicago. Determined to overcome the ideas and cliches of Oi music. Powered by a pure aggro sound that is motivated to move the soul and empower your inner rage.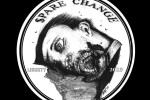 SPARE CHANGE
Spare Change was originally formed on the south-side of Chicago in 1989. The band plays their own unique style of raw hardcore punk / metal crossover. Through hard time and many lineup changes singer Bryan 'Chump Change' Robertson has managed to keep the beast alive, putting out over 20 releases in the process. The current lineup of Bryan on vocals, David Grek on guitar, Al Salad on bass and Fabian Arroyo on drums is the strongest to date. In 2013 the band put out their first release with its current lineup, Crash and Burn. This EP contains four tracks of straight up, ripping crossover and is the first sign that after 25 years Spare Change is still as relevant and as they were when they first started making a rauncous noise back in '89.
Spare Change has had the pleasure to share the stage with the likes of D.R.I., Dead Kennedys, Grim Reaper, Riot, Black Death, Iron Reagan (Municiple Waste), The Addicts, The Casualties, Verbal Abuse, Fang, Toxic Reasons, Raw Power, The Effigies, CJ Ramone, The Mentors, Macabre, Helstar, Poison Idea, M.D.C., Necrophagia, Venom (inc.) and many others. They were the only punk/metal band to play the Taste of Chicago in 2001 and are currently working on there new album "Bonded By Beer"