HEAR THE IMMORTAL MOUNTAIN CLASSICS, MISSISSIPPI QUEEN, NANTUCKET SLEIGHRIDE, NEVER IN MY LIFE, DON'T LOOKS AROUND AND MANY OTHERS PERFORMED LIVE BY THE BAND'S DRUMMER, WHO CO-WROTE MANY OF THE HITS. CORKY WILL ALSO SHARE A FEW ANECDOTES FROM THE ROAD. IN HONOUR OF HIS LONG TIME COLLBORATOR, JACK BRUCE, THE SET WILL ALSO INCLUDE SONGS FROM CREAM AND WEST, BRUCE AND LAING. CORKY IS JOINED ON STAGE BY JOE VENTI (USA) ON BASS AND CHRIS SHUTTERS (USA) / PHIL BAKER (UK) ON GUITAR.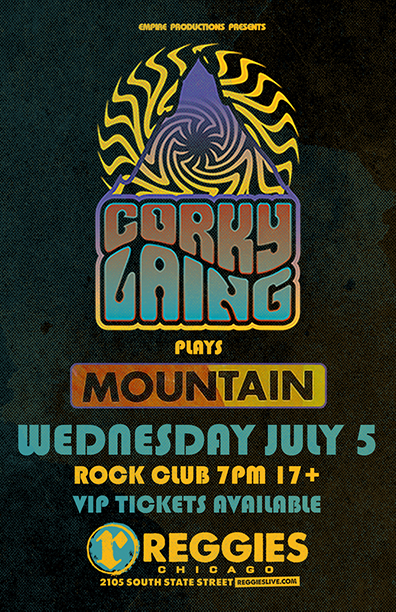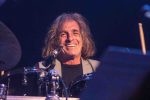 CORKY LAING PLAYS MOUNTAIN
CORKY LAING (CAN) is a drummer, songwriter, singer and a raconteur. He is best known as the drummer of the legendary bands Mountain (1969-) and West, Bruce & Laing (1973-75). Mountain toured and recorded on and off until 2010. In the late 70s Corky released his solo album "Making it on the Streets" that is often cited as an overlooked pioneer of AOR. In the early eighties Corky recorded with an indie band called the Mix and at the end of 1990s he got together with Noel Redding (Jimi Hendrix's Experience) and Eric Schenkman (Spin Doctors) to form the band Cork. In the 90s Corky worked for several years as the vice president, A&R, of Polygram Records, Canada. During that time he produced bands like Men Without Hats and Bootsauce. He also had his own radio show, Under the Rock, in Canada, has published an anecdotal road-stories book, Stick it! and has his one-man show, The Best Seat in the House, a humorous autobiographical production that combines storytelling and music. During the past couple of years Corky has been busy with Playing God: The Rock Opera – a critically acclaimed collaboration with two Finnish philosophers. In 2014 he was awarded the Bonzo Bash Legend Award (following Bill Ward, Carmine Appice and Peter Criss). Corky performs frequently and from 2015 onwards he has been touring across Europe and the US with CORKY LAING plays MOUNTAIN.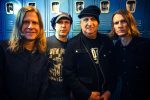 ELECTRIC BLUES JUNKIES INC.
Electric Blues Junkies Inc. (EBJ) is led by Chicago blues artist Keith Scott featuring Adam Arling, bassist for rock band The Last Vegas, and guitar powerhouse Tony McQuaid of Loudmouth fame! Howie Kantoff of the Poster Children will be on the drums! The band combines a mix of traditional, electric, and improvisational blues! For more info, check out heavyblues.com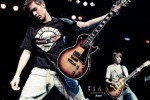 SCHOOL OF ROCK (All Stars)
The Oak Park and Chicago Schools have put together an All Star cast of players to
perform some classic songs.
For more than a decade, School of Rock has been inspiring kids to rock on stage and in life. Through its performance-based approach to music lessons, School of Rock students are inspired to learn, more motivated to excel and more confident as a result. To date, School of Rock students have played thousands of concerts to more than 100,000 people at such legendary venues such as CBGB's, The Trocadero, The Knitting Factory, The Whiskey, The Roxy, The Experience Music Project, as well as major music festivals like Lollapalooza and Austin City Limits.
$40 Front Row
includes reserved seat in Front Rows. Closest option to stage
$30 Table Seat
includes reserved seat at Tables directly behind Front Row Section seating.

$25 Above Stage
includes access to Balcony directly above either side of the stage.
$40 Red Chair
includes reserved plush chair in balcony above bar across from stage.