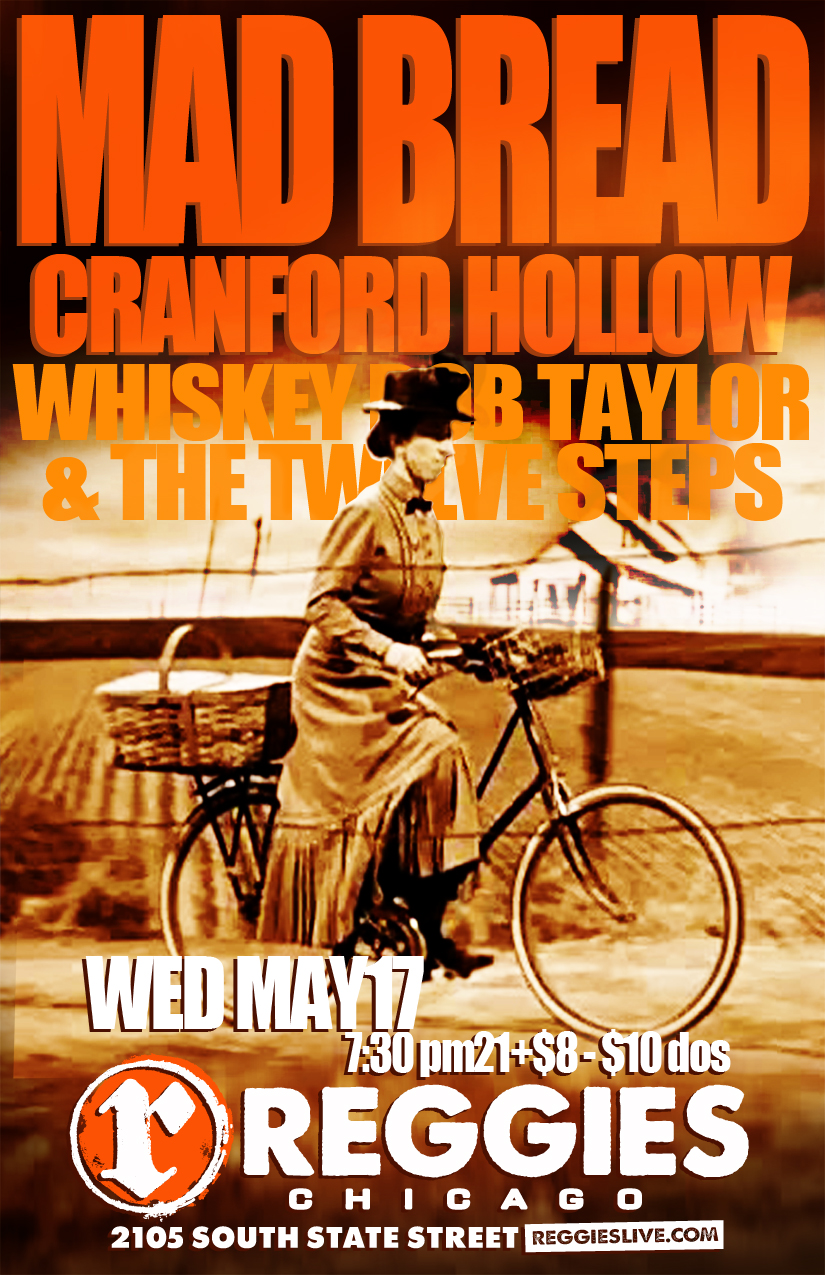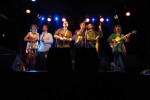 MAD BREAD
Mad Bread is a string band for the 21st century, playing a unique mixture of bluegrass, rock, folk and blues. The band blends traditional instruments with modern songwriting, creating innovative, genre-bending music that defies classification. At a concert, you'll hear them move effortlessly from boot-stompin' bluegrass jams, to psychedelic folk ballads, to Chicago-style blues-rock with stops everywhere in between.
The Chicago-based band was formed 2006, starting out as 3 roommates just pickin' in the living room. The band began gigging in early 2007 and has brought their unique sound to dozens of venues across the city of Chicago and the Midwest. When performing, the band's philosophy is simple: the audience should enjoy listening as much as the band enjoys playing. It's all about having a good time.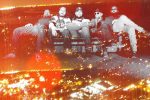 CRANFORD HOLLOW
It's a boot stomp on a dusty bar floor. It's the clang of a whiskey bottle at last call. It's grit. It's the sounds of the South. It's Cranford Hollow, a blended mix of Southern Rock, Appalachian Fiddle Music and American Rock and Roll.
The Hilton Head Island quartet, comprised of vocalist and guitarist John Cranford, bass man Phillip Sirmans, drummer Randy Rockalotta, and fiddler and vocalist Eric Reid, have won over thousands of loyal fans with what they call Lowcountry Stomp, a sound that is at once eclectic but uniquely their own. Elements of Blues, Old-Time Country, and Southern Psychedelic Rock come together with ancient mountain melodies in an energetic, engaging musical root bag sprinkled with some Sea Island hoodoo. Since 2011 Cranford Hollow has been playing upwards of 200 shows a year, steadily expanding from the South Carolina Lowcountry to places as far afield as Eau Claire, Wisconsin, Livingston, Montana and Taos, New Mexico.
St. Telluride, Cranford Hollow's fourth studio album, was released on August 18th and features ten new original tracks. The album was recorded over the first five months of 2015 on the Hastings Mesa just outside of Telluride, Colorado, and at Retrophonics Studios in St. Augustine Florida. St. Telluride was engineered by John Cranford, Preston Havill, and veteran producer Jim Devito and includes two songs featuring Telluride songstress Ellowyn Kane. Cranford Hollow is touring the South and Midwest this autumn promoting St. Telluride.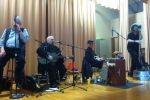 WHISKEY BOB TAYLOR & THE TWELVE STEPS
Chicago-based five-piece Whiskey Bob Taylor and the Twelve Steps are a self-described "modern jug band" whose music recalls the hokum of the 1930s tinged with genre-jumping modern influences.