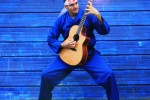 EWAN DOBSON
Ewan Dobson is one of Canada's most brilliant, awarded and exhilarating guitarists.
The development of Ewan Dobson into the artist that he is today has been an eclectic journey to say the least. After humble beginnings with his first electric guitar playing heavy metal and hard rock music to the structured discipline of his classical training, Dobson has expanded his repertoire to include Bluegrass, Metal, Canadian folk, Techno, Trance, Video Game and Contemporary Fingerstyle music.
The culmination of all of these diverse influences has fuelled his creativity to compose his own unique brand of music and resulted in creating the captivating artist that he is today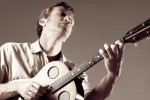 RENATO ANESI
Composer, arranger and multi-instrumentalist, Renato mastered several stringed instruments, such as Mandolin, Tenor Guitar, Cavaco, Viola, and Requinto.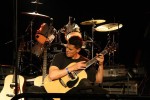 DANIEL VOTH
Daniel Voth's debut album The Singularity brings a progressive twist to the solo acoustic fingerstyle genre. The Singularity plays across a wide continuum of modern acoustic guitar music. The songs are at times intense, cinematic and extremely technical, while on the other end of the spectrum quite nostalgic and heart felt.