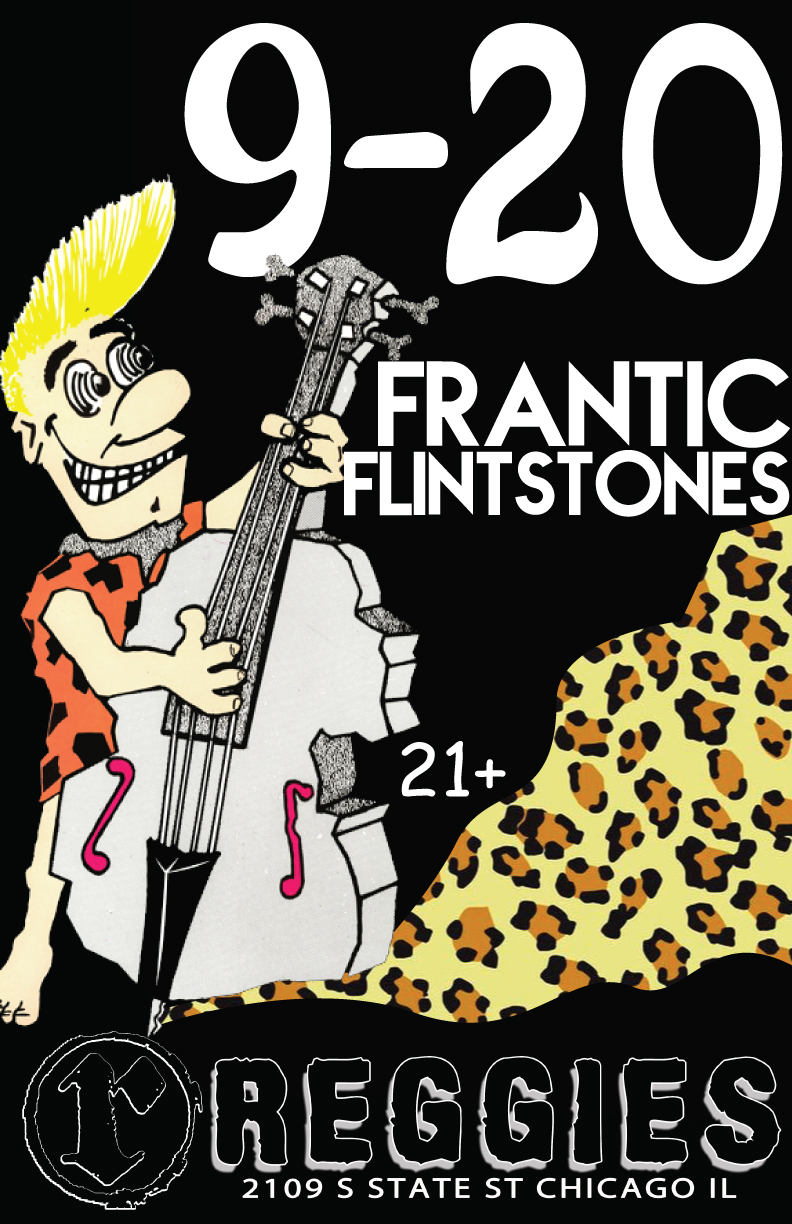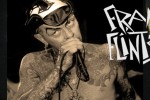 FRANTIC FLINTSTONES
The Frantic Flintstones first incarnation was in 1986, in fact Chuck even remembers the first gig. It was at Reading University in October of that year. Previous to that Chuck had been fronting a few other bands that sort of fizzled out, notably What's This Fish? and Mute. The fish band even got some local press where Chuck is pictured with some very square 80s looking chaps while he looks all psycho and wearing a huge pair of glasses, even off the wall in those days. The first proper line-up as far as Chuck can remember was Ric on guitar, Clive on bass and drummer Toby "Jug" Griffin who went on to beat the skins for The Coffin Nails and later The Meteors.
The first vinyl offerings came a year later when Raucous Records released the now classic Bedrock EP. By this time the line-up had changed, Nodger was playing guitar and wearing schoolboy shorts, Andy was hitting the drums and Gaz Day slapping the bass. Chuck even managed to recall that first session. Andy kept fucking up the drum part, and the drums are always recorded first, it was a nightmare, but also hazy due to untold booze and speed?
The single sold well and was soon followed by another on the same label. Not long after their debut album was released on Nervous Records. It was called, wait for it, Nightmare On Nervous though unimaginatively titled it sold by the bucket load and even bothered the Indie Charts. Gigs followed, along with plenty of money to spend on drugs and drink for the all-important party that always followed and often well preceded a Flintstones Gig.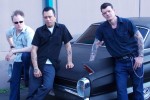 WRECKIN' BALL
It began in 1993 with a crazed line up consisting of Randy Dell (HiFi & the Roadburners), Billy Favata (Demented Are Go) and Randy Meissner, Wreckin' Ball established themselves as one of the pioneering Psychobilly acts in the United States. With their howling vocals, furious guitar work, slapping' bass, angry beats and crazed lyrical content, and armed with 3 CDs on the Tombstone label out of the Netherlands plus with numerous compilations CD's, the world was exposed to the psychotic energy of Wreckin' Ball-style Psychobilly . the original Wreckin' Ball line up is back to remind everyone what Psychotic Rock 'n' Roll is all about.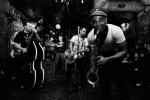 TRACER BULLET
Taking the sounds of soul bathing them in the cleansing waters of the punk rock they grew up playing, Tracer Bullet has created a sound entirely their own.
One part manic energy and one part street soul the boys howl out a message designed to cross genre boundaries. With consistently danceable rhythms and high energy melodies Tracer Bullet paints a musical picture that will bring to mind the fantasy of watching Wilson Pickett sing with The Clash. So rub the sleep out from your eyes and Lookout! Here comes Tracer Bullet!
DJ JOHN "MISTER WIGGLES" PHILLIPS