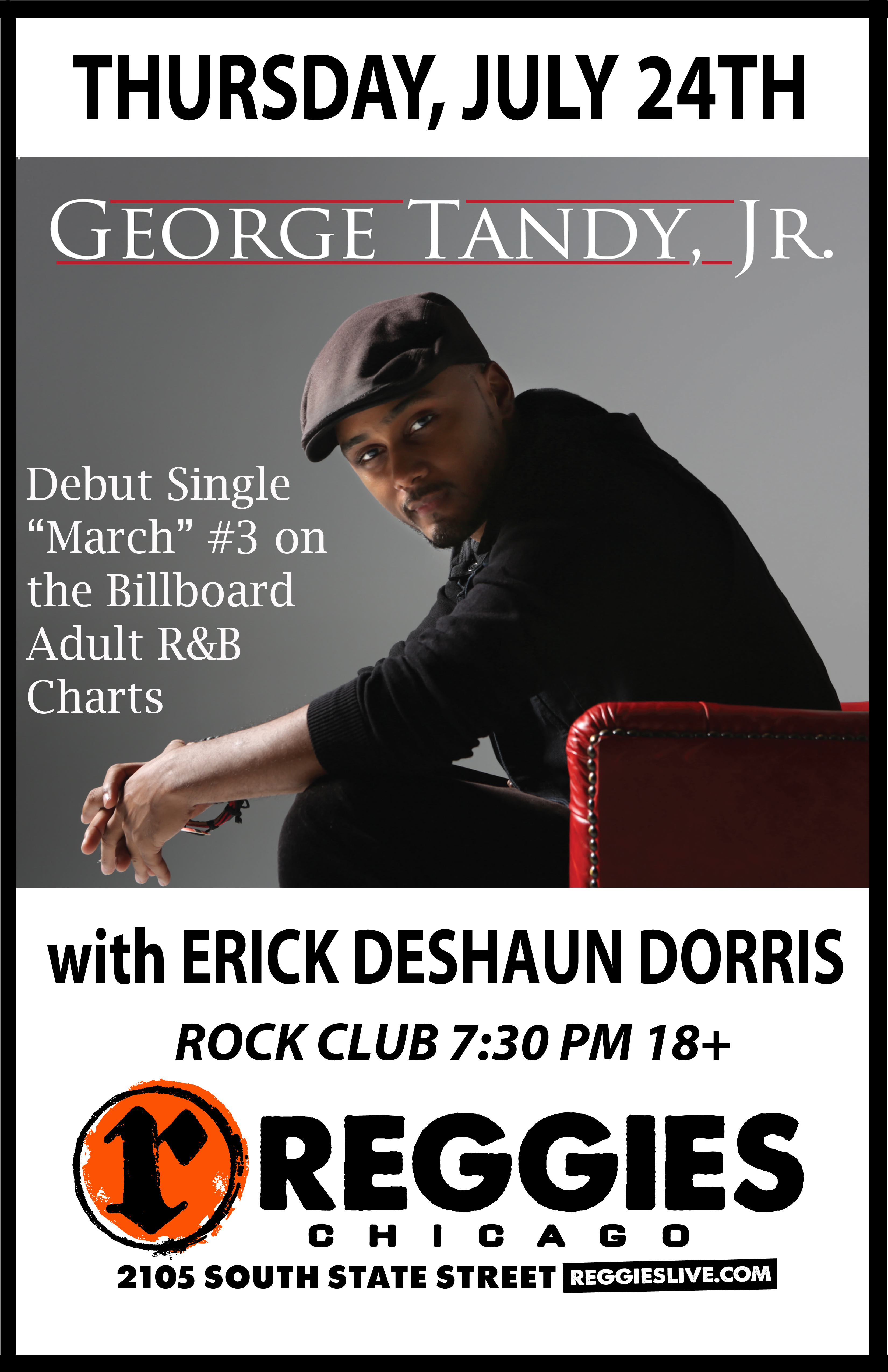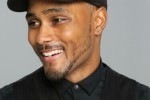 GEORGE TANDY JR.
George Tandy, Jr's debut radio release "March" is currently ranked #3 on the Billboard Adult R&B Chart. "March" is taking the airwaves across the country by storm and is currently a Top 10 song at more than fifty radio stations, currently in rotation in major markets such as New York, Los Angeles, Chicago, San Francisco, Dallas, Houston, Washington DC, Philadelphia, Atlanta, Miami, Detroit, SiriusXM – Heart and Soul, as well as, The Steve Harvey Morning Show and The Tom Joyner Morning Show. The recent premiere of the official video for "March" has the record industry and airwaves buzzing with intrigue. And, this is just the beginning…
George Tandy, Jr. creates brilliant music that is rich with honesty, vulnerability and raw emotion. He is not your typical church singing choir boy or even a classically trained vocalist or pianist, but his messages are conveyed clearly and powerfully. Fans often refer to his voice as hypnotizing and pure. Each piece of music creates an inner journey to a time and place that is unique to the listener. Whether it is about sex, relationships, or worldly affairs you will feel every moment in the song. You can call it R&B, Folk Music or even call it Jazz. Some call it Soul with a hint of Hip Hop and note his Classical music influences. No matter what you call it, you are correct every time. George personally prefers to call his music "Soulternative." Regardless of genre, his sound is certainly unique and George is determined to gain fans, supporters, as well as, new friends, one song at a time. He believes that music heals people. Soon people all across the world will be proudly stating, "I am TeamTandy!" once they get a taste.
George Tandy Jr. simply comes alive on stage! He creates songs with a witty and introspective mind, and performs them with an electrifying charm that absolutely takes over any venue! Born into a family of artists, music lovers and entertainers George developed a passion for entertaining. Sounds have always intrigued him. As a child you could find George listening intensely to any genre of music, attempting to pick out every instrument in the song. He was inspired early on by his father, George Tandy Sr., a well accomplished jazz musician and producer. Thru the years George have developed the tools and confidence he needed to realize his dreams by cultivating his writing skills, his ear for melody, and his natural ability to entertain. After years of writing and recording songs with his extremely talented siblings as well as training, performing, competing, and touring the world as a hip hop dancer, GTJ decided to venture out as a solo artist. Armed with only his voice and his keyboard he took to the stage. The south Florida spoken word poetry nights and "open mic" scene gained him thousands of dedicated supporters.
George Tandy, Jr. has combined his talent with an independent label, RedStar Entertainment (A Division of Redline Media Group).
With the right team now in place the sky is the limit! Be on the lookout for songs from his first solo project entitled, "The Foundation."
Be a part of TeamTandy!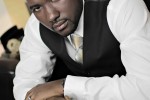 J.HOLLINS
A Chicago native, J. Hollins is highly respected amongst his peers for his ability to masterfully fuse the traditions of rock, gospel, funk, hip-hop, blues, and soul, all while keeping his lyrics fresh and reflective.  He has worked with a number of industry heavyweights including, Grammy award-winning singer Mary J. Blige and Grammy-nominated producer Chucky Thompson. After much success in the UK as a writer, J. Hollins stepped away from a lucrative deal with a major recording company to release his first full-length solo album, The Chronicles, in 2005.  Despite the album not reaching mainstream success, J.Hollins captured a faithful audience that resulted in unbelievable sales for an indie artist. In 2010, he released his second album, The Soul Renaissance LP.  The album produced a number of radio hits, including Toast and the international smash Because of You. J. Hollins is now poised to release his next project This is Me Volume II. J. Hollins first offering from This is Me Volume II is a string, bass drum driven, heartfelt hip-hop and r&b hybrid titled, Me and My Pen;produced byCarlos Wilder. Me and My Pen will be available on iTunes, Amazon and everywhere digital music is sold November 27, 2013. This is Me Volume II is available now at www.jhollins.com and everywhere digital music is sold.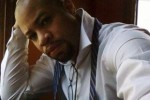 ERICK DESHAUN DORRIS
Erick Deshaun Dorris ("EDD") is a musician based out of Chicago. He was most recently involved in the soul-rock band, The Bored of Education, and is a member with the educational-theater company Barrel of Monkeys. His music has been described as Soul, Jazz, Baroque and "show-tunes on crack".