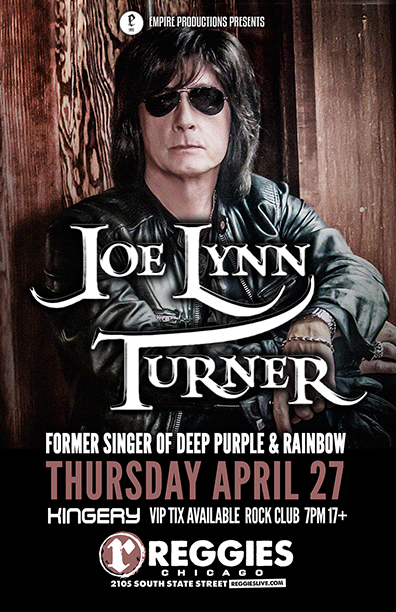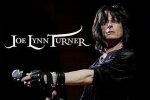 JOE LYNN TURNER
(ex Deep Purple / Rainbow)
In a career that spans 40 years, JLT remains one of rock & roll's most distinctive, soulful & expressive vocalists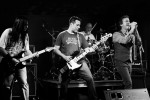 KINGERY
"Kingery is a band that believes in the powerful force of music which manifests itself in everyone's lives.  The uplifting lyrics of John Kush (Vocals) are easy to identify with.  Ed Jenke (Guitars) and Gene Jenke (Bass/Synthesizers) are brothers who grew up solidifying their talents and challenging each other daily.  Kyle Spoden (Drums) keeps a commanding yet melodic beat.  Kingery shares influences which have shaped a unique, classic sound that entices you to listen intently.
Kingery released their first album "What Lies Beneath" in October 2013 and now followup with their sophomore effort, "On The Fly".  Kingery believes the music will grow with you after each listen.  Both albums are available for purchase on Itunes, CD Baby, and Amazon."
$50 VIP
includes Early Entry and Meet & Greet
$60 Red Chair Seat
includes reserved plush chair in balcony above bar across from stage.
$35 Above Stage
includes access to balcony direct above stage.
$25 VIP Upgrade
includes early entry, Meet & Greet. Does NOT include show admission. Valid for NON-VIP ticketholders.