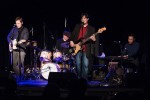 KEROSENE STARS
Kerosene Stars was born in the Fall of 2010 by bassist and songwriter Scott Schaafsma after many years performing as bassist for a host of Chicago local bands including Musikanto (aka Crow Moses), Magnus, City Electric, and Sarah Holtschlag.
The band's first release, "The Killer ep" (2011), was produced by Scott and Tim Bennett (Colin Gilmore and Jimmy Dale Gilmore) and includes Jason Bennett (also with Colin Gilmore, Jimmy Dale Gilmore) on guitars as well as local favorites Sarah Holtschlag and bassist Brett Bakshis (Julie Meckler, Belleisle).
This second, self-titled release was tracked by Mike Hagler at Kingsize Sound Labs in April 2014, and contains eight genre-hopping indie pop gems. The new line-up includes guitarist Andy Seagram (Benton Harbor Lunchbox), drummer Jim Adair (Bastards Sons of Johnny Cash) as well as multi-instrumentalist Yoo Soo Kim (Hemmingbirds), each of whom bring a unique vitality and distinctive sensibility to Schaafsma's songs.
This softmore effort from Kerosene Stars represents a more fully realized sound and an exciting new direction for the band. The songs seamlessly blend echoes of the 60's, alt-country, and Brit-pop, with occasional tangents into moodier and experimental atmospherics. This is music for the head and for the heart, and the record resonates with a sincerity all too rare in modern music.
Since forming, the band has shared the stage with Split Single, The Vulgar Boatmen, The Latebirds (Helsinki), NYC's The Defibulators, and LA's Goldenboy.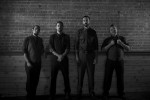 RUNAWAY SUN
Runaway Sun effortlessly weld elements of blues, pop, country and rock into a cohesive, arresting sound. In five years the band has cut three studio releases and established a steady Gulf Coast touring schedule. Their first full-length album, The Bridge, was recorded in a blistering eight hours at Houston's legendary SugarHill Studios. Its success led to opening slots for Heartless Bastards, UK blues-rock powerhouse Back Door Slam, and an appearance at the "Live at Best Buy" Union Square concert series in Manhattan. The band was nominated for "Best Blues Group" in the 2009 and 2010 Houston Press Music Awards; and in 2011, lead singer and songwriter Andrew Karnavas opened for Trombone Shorty and MyNameIsJohnMichael at the PBS and Friends SXSW showcase. With 2013 appearances in Memphis and Chicago, Runaway Sun continues to shine on new territory.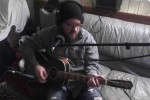 BEAR WITH HAWK FIST
BEAR WITH HAWK FIST is a guitarist/singer songwriter from chicago.