Our friends over at Revolution Brewing will be joining us for a Glove Drive, Raffle and Tap Takeover at the Koffin Kats show.
Glove Drive – customers who bring in a pair of gently used gloves can take home a pair of Revolution branded gloves. (First 100 People)
Tap Takeover – Fist City draft and a Specialty Beer in the Rock Club, Anti Hero draft and Specialty Beer in the Music Joint.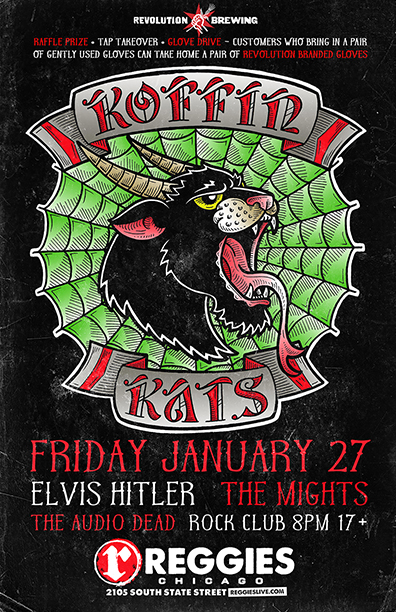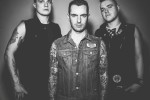 KOFFIN KATS
With over eight years of touring internationally and 1000+ shows, the Detroit based Koffin Kats new home is on the road. This trio kicked it off in June of 2003 with the mission to not stop for anything. Vic Victor (Lead Vocal, Upright Bass) would join forces with long time friend Tommy Koffin (Guitar) and start laying the ground work for the sonic assault known as The Koffin Kats. They put together songs with subjects ranging from Sci-Fi to dealing with the horrors of the real world. With Eric "E Ball" Walls (Drums) they began in small local bars playing for beer and eventually made their way out of the Mid West. The next couple of years proved to be up with numerous North American tours and down with drummer changes. During this time they released their first three albums – S/T (2003), Inhumane (2005), and Straying from the Pack (2006). These releases and the tours caught some attention and helped get the name of "The Koffin Kats" noticed in the wide world of punk & psychobilly. In 2007 Vic and Tommy hooked back up with Eric to get ready for the fourth album, Drunk in the Daylight (2008), and began what the Kats are now known for… NON STOP TOURING & TRYING TO MAKE EVERY SHOW A PARTY. With their love for their fans and for the road they set out to play everywhere willing to listen to them. In the recent years they have been able to make a name for themselves in Europe as well and have been included on tours with some of the tops acts in psychobilly such as Mad Sin, Nekromantix, & The Meteors. In 2009 they released "Forever For Hire" and at the years end Tommy left the band to pursue a normal life. Shortly thereafter EZ Ian Jarrell took over the guitar and hopped on tour. While on the road they worked on material that would become featured on a split album with The 12 Step Rebels in released in Spring of 2011. Now The Koffin Kats are currently on a North American Tour and have signed with Sailors Grave Records to release the next full length "Our Way & The Highway" in January 2012.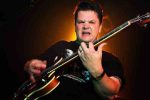 ELVIS HITLER
The band was active in the late Eighties and early Nineties, and has recently re-formed (2005). It consists of singer Jim Leedy (a.k.a. "Elvis Hitler"), guitarist John Defever, bassist Warren Defever, and drummer Damian Lang. Their irreverent mix of rockabilly and lowbrow humor led to them having a cult following in their day, though they never had commercial success. Their first album, Disgraceland, was initially released on Wang Head records in 1987 (WH004) and early copies came in a handmade sleeve formed from corrugated cardboard with a black-and-white sheet pasted to the front and back. The band managed to put out three CDs on Restless Records. They then disappeared from the public spotlight for the first time. Warren Defever would go on to front the dramatically-different sounding His Name Is Alive, and work as a record producer for underground bands.
In 1998, however, Elvis Hitler reunited as a 3-piece band with former Mutants guitarist Pasadena now on bass and occasional guitar and his (at the time) 18-year-old son Jeff on drums, who would later go on to play with bands like One Hump Chump, Short Of 1st, The Weakend, and Deastro. This lineup continued to play until mid 2000. They once more reunited in 2003 at The Magic Stick club in Detroit with Warren Defever returning to the bass. They played one more concert at that club on September 4, 2004.
Their minor "hit" song "Green Haze" consisted of the lyrics from the successful TV-show Green Acres sung to the tune of Jimi Hendrix's "Purple Haze."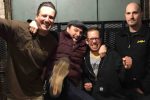 THE MIGHTS
The Mights arose in 2016 from the ashes of the great Chicago ones that came before them – who paved the way for What Might Be. But alas, Brothers and Sisters, most failed to listen. Warnings fell upon deaf ears. Now the time has come for the message to be heard. Andrew lays the foundation, Sean and Erik shine the light, and Dave carries the message. The message is an invitation. All are invited, but only those who are Wide Awake will see the door.  As a laser pierces the fog, so too will the message travel – farther and farther – never losing focus, never losing intensity – until it has traveled around this earth, and then again and again and again. And like the laser beam, free from the grasp of earthly gravity, but bent by space and time, the message will travel far, Brothers and Sisters – it will travel as far as the farthest reaches of our universe, and then farther still into what lies beyond. It takes five seconds, five seconds of decision, five seconds to realize your purpose here on the planet. It takes five seconds to realize that it's time to move, it's time to get down with it. Time is a slippery thing, Brothers and Sisters: Lose hold of it once, and its string might sail out of your hands forever. You must decide. Only then, Brothers and and Sisters, only then, will you see, will you hear, will you feel: All That Might Be.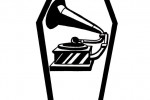 THE AUDIO DEAD
Real music for real people.