Vinny Appice:   Founding DIO member, formerly also of Black Sabbath
Vivian Campbell:  Founding DIO member, also currently in Def Leppard
Phil Soussan:  Formerly in Ozzy's solo band, also played for Billy Idol
Andrew Freeman:  Formerly of The Offspring and Lynch Mob
Erik Norlander:  Asia
Performing DIO classics and more…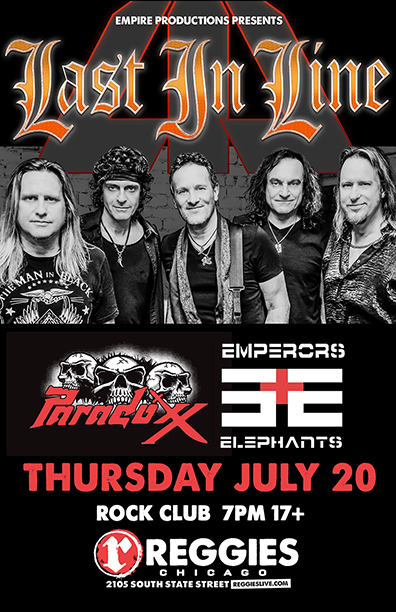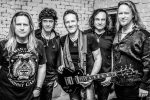 LAST IN LINE
(featuring original DIO members Vivian Campbell and Vinny Appice performing DIO classics)
What started as a casual reunion jam in a Los Angeles rehearsal room in 2011 has grown into a fully-fledged project that has taken on a life of its own. Last In Line, the band, takes its name from the second Dio album released in 1984. Vinny Appice, Jimmy Bain and Vivian Campbell were Ronnie Dio's co-conspirators and co-writers on the "Holy Diver", "Last In Line" and "Sacred Heart" albums – these records have gone on to become part of rock history.
During that first jam it was apparent that the chemistry of the original band was very much intact – even after a 27 year hiatus. The excitement generated by that rediscovery led to a second session, where this time they called in acclaimed vocalist Andrew Freeman. Hearing Andrew's interpretations of the original Dio songs was a revelation and the inspiration to move forward as a band.
Over the ensuing years a handful of local LA shows led to a handful of overseas shows in the U.K. and Japan, and eventually to an offer from Frontiers to record a new album of original material.
During the course of 2014 the band wrote and recorded 12 new songs and chose longtime friend Jeff Pilson as producer. Jeff very much captured the organic crunch of the band and the very best in Andrew's voice and delivery.
Last In Line's debut album, "Heavy Crown" was released in February 2016, with the singles "Devil In Me" and "Starmaker" leading the charge. But the release was preceded by tragedy, when Jimmy Bain passed away at the age of 68 on January 23rd, another great musician taken from us far too soon.
Jimmy was immensely proud of the new album and his input to "Heavy Crown" was immeasurable. "We will continue to celebrate his life through his music.. Rest in peace, dear friend."..Viv
Earlier this year Last In Line played a handful of shows, including headlining both the frontiers Rock Festival in Milan and the Metal Stage at the Rocklahoma Festival, bringing in renowned bassist Phil Soussan and keyboardist Erik Norlander. The gigs featured tracks from "Heavy Crown" alongside songs from those classic Dio albums.
With "Heavy Crown" finally being released on gatefold vinyl on August 26th, Last In Line will take that line up out on a full European tour in November 2016 appearing as special guests to Saxon on selected European dates and headlining a raft of venues across the UK.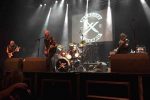 PARADOXX
Paradoxx was the preimer Chicago metal band back in the early 1980's. They played every club but montly usually the home base was The Thirsty Whale in River Grove.
They opened for Krokus, Ratt, Blue Oyster Cult among otheres.
Members went on to other big bands like Radakka and Man-o-war.
This is a place to share pictures and memories of those great shows from a great live band.

But what's this? Could it be? They are back rockin? Yes sir!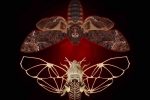 EMPERORS AND ELEPHANTS
Chicago's own Emperors and Elephants is a hard driving modern heavy rock band in the vein of Alice in chains, Shinedown, and Seether.
Formed in 2010, they have been gathering great momentum in Chicago and its surrounding area. Their song "Your Will" has been featured on Chicago area active rock stations 105.5 The KAT and WIIL Rock. The track gained so much attention from WIIL rock listeners that they were invited to play an on air  performance.
Emperors and Elephants draw their influence from 90′s grunge and blend that influence with the current hard rock scene. This unique combination gives them the edge of paying homage to some classic acts, yet blending it with the sounds of today to create an original sound that is lacking in the current music scene.
Jesse Andrews : Vocals
Jeph Stiph :Guitars
Jason Meudt : drums
Ron "Stoppable" Vanders : Bass