The Legions of Metal Festival was born out of the end of the Ragnarokkr Metal Apocalypse Festival. Legions of Metal Festival will continue to bring the best of the classic metal from the 80's that we all love and also bring in the newer bands who will carry the torch into the upcoming years in the metal world. You will be able to see some of the newest bands in the scene throughout the day and end each night watching the bands you grew up listening to. The fest will feature two stages and plenty of vendors. Don't miss the ground breaking first year for the newest metal festival.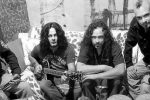 ARMORED SAINT
Armored Saint was formed in 1982 by brothers Gonzo Sandoval (drums) and Phil Sandoval (guitar), and guitarist David Prichard, while still enrolled at South Pasadena High School. Next to join were singer John Bush and bassist Joey Vera. The band released 3 records on Chrysalis records from 1984 – 1988. In 1989 they released a live EP titled Saints Will Conquer. While writing and recording rough four-track demos for their next album Symbol Of Salvation, guitarist Dave Prichard was diagnosed with leukemia. Prichard succumbed to the disease before recording sessions for Symbol Of Salvation began in 1991. He was replaced by Jeff Duncan. Following the successful Symbol of Salvation tour, John Bush was offered the lead singer position in the thrash metal band Anthrax. Unsure of Armored Saint's future, Bush accepted the job. The remaining members decided to call it quits and Armored Saint was officially disbanded. In 1999, with Anthrax on temporary hiatus, John Bush and Joey Vera decided to reform Armored Saint. The entire Symbol of Salvation lineup returned to the studio, and in 2000 the album Revelation was released. The following year the band released a compilation of rare demos and live recordings called Nod to the Old School. In 2010 the band released it's first studio record in 10 years titled La Raza on Metal Blade Records. The band recently released their 7th studio album titled Win Hands Down, which was released on June 2nd 2015.
Discography:
Armored Saint (EP – 1983)
March Of The Saint (1984)
Delirious Nomad (1985)
Raising Fear (1987)
Symbol Of Salvation (1991)
Revelation (2000)
Nod To The Old School (2001)
La Raza (2010)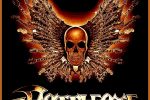 BATTLEAXE
Since reforming in 2010, Battleaxe have been busy picking up from where we left off in the 1980's. With some cracking live gigs under our belts we headed off into the studio to record the latest album. The completion of this album has been frought with unexpected problems and delays both personal and technical. Sometimes, life, has a nasty habit of gettin' in the way of our goals. This has been very frustrating for the band and most importantly, you! the Battleaxe fans that have helped us reform and kept the "legend" alive !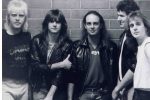 CEREBUS
Legions of Metal Festival are very excited to announce the re-union of US Metal act CEREBUS. We also really want to thank Jeremy Golden of Heaven and Hell Records for putting us in contact with this band and helping make this happen. This classic North Carolina act from the 80's is back and will be playing the main stage at the festival this year. We are very excited to hear the songs from the "Too Late Too Pray" album. To quote one of the song titles….I think they are going to "Rock The House Down" for sure. Please let us know what you think of this great addition to the festival.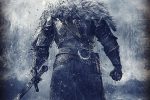 SYRUS
In the mid-1980's San Antonio was a hotbed of Texas Metal activity. Local heavyweights Slayer, Juggernaut, Karian, and Wyzard were leaders of a scene seething with talent and enthusiasm. Syrus emerged from this scene with powerful songs, intelligent lyrics, and a commanding dual guitar attack. the band was formed in 1984 by guitarists Al Berlanga and Johnny Castilleja and rounded out by vocalist Mike Vasquez, drummer Ken Ortiz, and bassist Julio Paz. Syrus, fully aware of the immense local talent, took their place in the local metal hierarchy seriously and practiced endlessly to perfect their craft. This dedication paid off as they soon became respected members of the burgeoning local metal scene and were called upon to open for such touring acts as Paul Dianno's Battlezone, Omen, and Fates Warning. A 6 song self-titled demo was released throughout Texas in 1986. Surprisingly well produced for a self-financed demo, it featured rich, intertwined guitar leads, driving rhythms, and a good dose of technicality.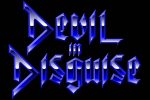 DEVIL IN DISGUISE
Michael Podrybau – Vocals
Petey Mendoza – Guitar
Michael Maselbas – Guitar
Alfonso Polo – Bass
Adam Kopecky – Drums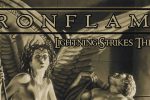 IRONFLAME
(members of Icarus Witch and Brimstone Coven)
FROM FAR AND WIDE, WE HEAR THE CALL
FOR HEAVY METAL CLAIMS US ALL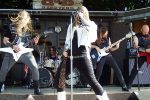 VANLADE
Vänlade is a heavy metal band with roots in Kansas City, Kansas. Over the past several years, the band has forged its brand of fast, heavy, and highly melodic music with an intense passion and energy. The band's classic influences are worn proudly, yet Vänlade's music is no clone or throwback. Soaring vocals, shredding dual-guitar acrobatics, and a tight, driving rhythm section are the band's calling card. In Vänlade's music, pure power, speed, and melody triumph over today's metal trends of angst and dissonent chugging.
The band has released their debut album, "Iron Age" and have completed production on their up and coming sophomore album, "Rage Of The Gods."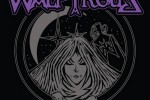 WALPYRGUS
Walpyrgus was formed in 2012 in Raleigh North Carolina to write, record and perform hard rock / heavy metal music. In-short, they're influenced by Black Sabbath, Iron Maiden, old Slayer, The Ramones, The Scorpions, the writer H.P. Lovecraft and their environment. Their debut EP was released on cassette via Swords and Chains Records (USA) in June '14 and 7″ vinyl/CD versions via No Remorse Records (Greece) in November '14. Walpyrgus is currently demoing new material and preparing to record a full length album beginning in February 2015. See them live in Chicago May 2015 at Ragnarökkr Metal Apocalypse.
VIP Tickets
2 Day Pass: $100.00 Includes poster, food buffet, meet and greets with various artists.