The Legions of Metal Festival was born out of the end of the Ragnarokkr Metal Apocalypse Festival. Legions of Metal Festival will continue to bring the best of the classic metal from the 80's that we all love and also bring in the newer bands who will carry the torch into the upcoming years in the metal world. You will be able to see some of the newest bands in the scene throughout the day and end each night watching the bands you grew up listening to. The fest will feature two stages and plenty of vendors. Don't miss the ground breaking first year for the newest metal festival.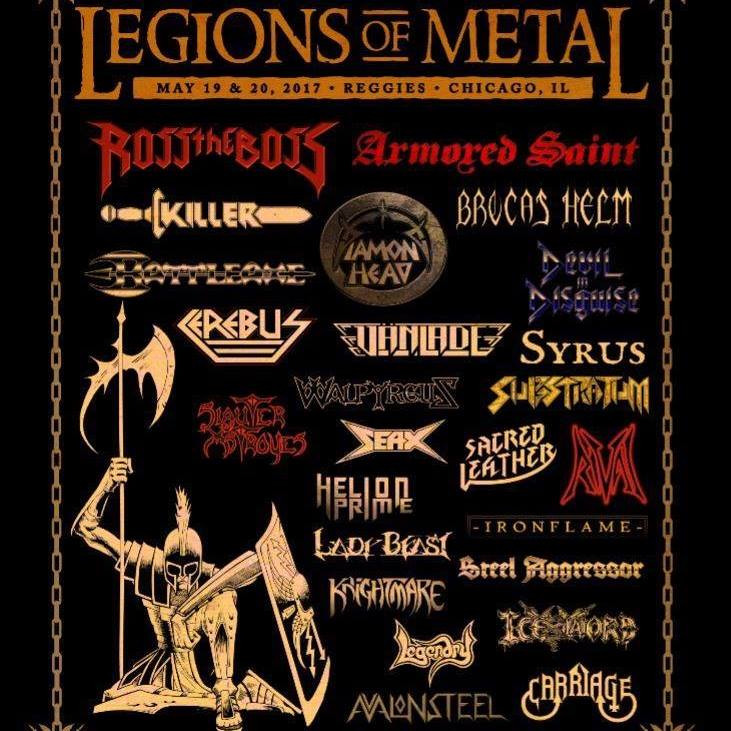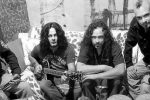 ARMORED SAINT
Armored Saint was formed in 1982 by brothers Gonzo Sandoval (drums) and Phil Sandoval (guitar), and guitarist David Prichard, while still enrolled at South Pasadena High School. Next to join were singer John Bush and bassist Joey Vera. The band released 3 records on Chrysalis records from 1984 – 1988. In 1989 they released a live EP titled Saints Will Conquer. While writing and recording rough four-track demos for their next album Symbol Of Salvation, guitarist Dave Prichard was diagnosed with leukemia. Prichard succumbed to the disease before recording sessions for Symbol Of Salvation began in 1991. He was replaced by Jeff Duncan. Following the successful Symbol of Salvation tour, John Bush was offered the lead singer position in the thrash metal band Anthrax. Unsure of Armored Saint's future, Bush accepted the job. The remaining members decided to call it quits and Armored Saint was officially disbanded. In 1999, with Anthrax on temporary hiatus, John Bush and Joey Vera decided to reform Armored Saint. The entire Symbol of Salvation lineup returned to the studio, and in 2000 the album Revelation was released. The following year the band released a compilation of rare demos and live recordings called Nod to the Old School. In 2010 the band released it's first studio record in 10 years titled La Raza on Metal Blade Records. The band recently released their 7th studio album titled Win Hands Down, which was released on June 2nd 2015.
Discography:
Armored Saint (EP – 1983)
March Of The Saint (1984)
Delirious Nomad (1985)
Raising Fear (1987)
Symbol Of Salvation (1991)
Revelation (2000)
Nod To The Old School (2001)
La Raza (2010)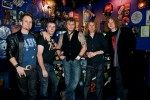 DIAMOND HEAD
Brian and Duncan first started writing music together in early 1976 with Brian on cheap fuzz guitar and Duncan on Biscuit tins. Brian had a poster of an album by Phil Manzanera called Diamond Head that was released in 1975 and he thought "that would be a good name for the band", but they needed a singer and auditioned several school chums until someone mentioned they had heard Sean Harris singing Be Bop a Lu La on a coach and so Brian asked Sean to try out and after one song he was asked to join. Colin Kimberley, an friend of Brian's from junior school completed the line up.
The first demo tape was cut in 1978 in a studio in Kidderminster. This was used to get gigs, and a copy was sent to Geoff Barton at Sounds, who was suitably impressed and put them on his play list, and arranged an interview. Continual gigging set them in good stead. This saw them opening for the likes of ACDC and Iron Maiden.
At the beginning of 1980, the band formed 'Diamond Head Music' as a means to putting out their own self financed material. Their first single was 'Shoot Out The Lights' backed with 'Helpless' on Happy Face Music.
They then recorded what was to become their first album release. Like Led Zeppelin's fourth album it had no official title and has been referred to as the 'White Album', or 'Lightning To The Nations'. There were initially copies 1000 pressed, which were in a plain white cover. Every copy was signed by one member of the band. This was available only at gigs or by mail order for £3.50 A further pressing of 1000 were done, which had the track listing on it. This contained 7 classic tracks including 'Am I Evil?', 'The Prince' and 'Sucking My Love'.
The next single was 'Sweet and Innocent' from the White Album, backed with a new track, 'Streets of Gold'. Two new tracks arrived in 1981 on DHM Records – the double A-side of 'Waited Too Long' and 'Plat It Loud'. The Diamond Lights 12″ EP followed soon after giving us 'It's Electric' and three new tracks, 'We Won't Be Back', 'Diamond Lights' and 'I Don't Got'.
Later in 1981, the band signed to MCA Records, their first release being the 'Four Cuts' EP containing 'Call Me', 'Trick or Treat', 'Dead Reckoning' and a new version of 'Shoot Out The Lights'. A second single; 'In The Heat Of The Night' was released prior to the 'Borrowed Time' album.
A double single of this contained live versions of 'Play It Loud' and 'Sweet and Innocent' recorded at the Zig-Zag Club, together with a 14 minute interview with Tommy Vance recorded in June '82.
Diamond Head played a magnificent set at the Reading Festival playing new tracks and old. The live version of 'Sucking My Love' would later be released as a 12″ with 'Out Of Phase', and the whole set 10 years later as part of the BBC sessions series.
Living On….Borrowed Time' was released in late September 1982, in a lavish gatefold sleeve with stunning artwork courtesy of Rodney Matthews and entered the UK charts at number 24. A 12 date UK tour followed in October and November to promote their new album taking in Birmingham Odeon, Mancheter Apollo and London's Hammersmith Odeon.
1983 saw the release of the 'Makin' Music' single as a precursor to the album that was also intended to be called 'Makin' Music' but was changed to 'Canterbury'. During the recording both Dunc and Colin left the band. Colin still plays on some tracks on Canterbury, but was replaced by Merv Goldsworthy, who would later to go on to form FM. Robbie France took up the drum stool. 20,000 copies of the album had pressing faults causing the first track to jump. This consequently affected sales, with it eventually charting at number 32.
'Out Of Phase', a second single was released backed with the album track 'The Kingmaker'. The band played the Donnington Rock Festival in the summer of 1983 and shortly afterwards, keyboard player Josh Phillips-Gorse was added. The band completed a European tour with Black Sabbath in September. Another tour of Odeon sized halls took place in October of that year to promote 'Canterbury'.
The band were preparing for a fourth LP, 'Flight East' in 1984 but were dropped by MCA. When their manager failed to get them a deal at the MIDEM music business convention, the band split.
The original line up got back together to jam through 'Helpless' and 'Am I Evil?' with Metallica at one of their shows at Birmingham's NEC.
The following year saw Brian and Sean team up once again as a band with Karl Wilcox and drums and Eddie Chaos on Bass. Playing only new material, the band completed a small tour of UK clubs under the pseudonym 'Dead Reckoning'.
It was obvious that Diamond Head were now back in business. The band entered the studio to record tracks for an EP entitled 'Rising Up'. Instead just a 2 track 12″ was released available only at gigs and specialist record shops. 'Wild On The Streets' had its origins back in 1978, but had never been completed or recorded. 'Can't Help Myself' completed the single.
Following two further club tours, Chaos was replaced by Pete Vukovic to record the 'Death and Progress' album. The album features celebrity guests in the guise of Megadeth's Dave Mustaine who played on, and mixed the track "Truckin'. Black Sabbath's Tony Iommi also guests on 'Starcrossed', adding a very distinctive solo.
Prior to its release, the band opened a show at Milton Keynes Bowl featuring Megadeth and Metallica on 5th June 1993. The album sold more than 50,000 copies to their ever loyal fan base.
This show was later released as 'Evil Live' in 1994 along with extra tracks from the 'Death and Progress' sessions. This was to be Diamond Head's last show for 7 years.
In late 2000, Brian and Sean started working on an acoustic project, reworking some of their back catalogue in an acoustic style with new recruit Floyd Brennan. The trio performed some low key gigs before recording a four track EP and perfoming at the Rock Shield Festival in Burton On Trent.
The acoustic shows had revitalised interest in Diamond Head, and new songs had already started to be written. Early in 2002, an offer to headline the New Jersey Metal Meltdown IV Festival as an electric band was too good a chance to miss. This signified the return of Eddie Moohan and Karl Wilcox. A couple of weeks rehearsal and a short 4 date UK tour warmed the band up for their first trip to American soil. Their headline performance proved a massive success with many US fans getting their first chance to see the band live.
More new material was written and fans got to hear new tracks such as 'Shine On; and 'Forever 16' on another UK club tour in September 2002, and a notable slot at the Derby Bloodstock Festival. At the end of 2002 and the early part of 2003, Diamond Head ventured into the studio to record a new album with Andrew Scarth. Although this album had been completed, Sean's reluctance to release it as Diamond Head or desire to play live, meant that it never saw the light of day. Determined to continue, the band played a short set at the Wacken festival in 2003 with ex- Tygers of Pan Tang's Jess Cox on vocals.
2004 heralded a landmark in Diamond Head history as they embarked on a new phase with new singer Nick Tart. The year saw them rehearse and write new material as a revitalised band, and record a new album with Nick, 'All Will Be Revealed'. The end of the year saw them perform their first gig infront of an invitation only crowd at JBs in Dudley. Harking back to the early days and the 'do it yourself' attitude, 1000 self financed copies of their new album were pressed. These quickly sold out at gigs and via their website.
In February 2005, Diamond Head embarked on a massive European tour supporting Megadeth which turned out to be a massive success for the band, impressing long standing fans and picking up younger ones along the way.
2005 proved to be a succesful year for the band. Cargo Records picked up All Will Be Revealed and gave the album a full commercial release allowing a much greater audience than the lucky few who had managed to get a hold of the pre release copies. The year culminated with another short tour and Diamond Head headlining a 25th Anniversary of the NWOBHM at London Astoria in November. The Astoria show was professionally recorded which resulted in a live album, 'It's Electric' and Diamond Head's first ever official DVD. The DVD was released in August 2006 and features bonus material of interviews and in the studio recording All Will Be Revealed.
Diamond Head released their new album 'What's In Your Head?' on Livewire/Cargo on 30th July 2007 and the band toured the UK and Europe including KIT Festival, Germany, Diamond Head's first headlining tour of Ireland and Hard Rock Hell.
In December 2007, Diamond Head toured the UK as special guests to Thin Lizzy on their 30th anniversary tour of Live & Dangerous.
In August 2009, Universal records released a triple Diamond Head CD. Titled 'The MCA years', it contains re-mastered versions of Borrowed Time, Canterbury and Live at the Reading Festival. The release also includes some bonus material and demos, some of which have previously been unavailable.
This is the first release of Borrowed Time and Canterbury on CD in the UK. The Reading set was previously released on Raw Fruit in 1992, but has long since been deleted and is a much sought after item by Diamond Head fans.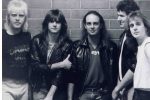 CEREBUS
Legions of Metal Festival are very excited to announce the re-union of US Metal act CEREBUS. We also really want to thank Jeremy Golden of Heaven and Hell Records for putting us in contact with this band and helping make this happen. This classic North Carolina act from the 80's is back and will be playing the main stage at the festival this year. We are very excited to hear the songs from the "Too Late Too Pray" album. To quote one of the song titles….I think they are going to "Rock The House Down" for sure. Please let us know what you think of this great addition to the festival.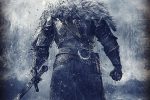 SYRUS
In the mid-1980's San Antonio was a hotbed of Texas Metal activity. Local heavyweights Slayer, Juggernaut, Karian, and Wyzard were leaders of a scene seething with talent and enthusiasm. Syrus emerged from this scene with powerful songs, intelligent lyrics, and a commanding dual guitar attack. the band was formed in 1984 by guitarists Al Berlanga and Johnny Castilleja and rounded out by vocalist Mike Vasquez, drummer Ken Ortiz, and bassist Julio Paz. Syrus, fully aware of the immense local talent, took their place in the local metal hierarchy seriously and practiced endlessly to perfect their craft. This dedication paid off as they soon became respected members of the burgeoning local metal scene and were called upon to open for such touring acts as Paul Dianno's Battlezone, Omen, and Fates Warning. A 6 song self-titled demo was released throughout Texas in 1986. Surprisingly well produced for a self-financed demo, it featured rich, intertwined guitar leads, driving rhythms, and a good dose of technicality.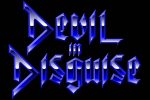 DEVIL IN DISGUISE
Michael Podrybau – Vocals
Petey Mendoza – Guitar
Michael Maselbas – Guitar
Alfonso Polo – Bass
Adam Kopecky – Drums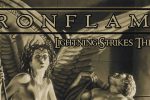 IRONFLAME
(members of Icarus Witch and Brimstone Coven)
FROM FAR AND WIDE, WE HEAR THE CALL
FOR HEAVY METAL CLAIMS US ALL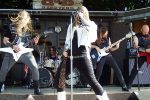 VANLADE
Vänlade is a heavy metal band with roots in Kansas City, Kansas. Over the past several years, the band has forged its brand of fast, heavy, and highly melodic music with an intense passion and energy. The band's classic influences are worn proudly, yet Vänlade's music is no clone or throwback. Soaring vocals, shredding dual-guitar acrobatics, and a tight, driving rhythm section are the band's calling card. In Vänlade's music, pure power, speed, and melody triumph over today's metal trends of angst and dissonent chugging.
The band has released their debut album, "Iron Age" and have completed production on their up and coming sophomore album, "Rage Of The Gods."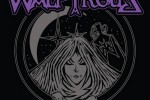 WALPYRGUS
Walpyrgus was formed in 2012 in Raleigh North Carolina to write, record and perform hard rock / heavy metal music. In-short, they're influenced by Black Sabbath, Iron Maiden, old Slayer, The Ramones, The Scorpions, the writer H.P. Lovecraft and their environment. Their debut EP was released on cassette via Swords and Chains Records (USA) in June '14 and 7″ vinyl/CD versions via No Remorse Records (Greece) in November '14. Walpyrgus is currently demoing new material and preparing to record a full length album beginning in February 2015. See them live in Chicago May 2015 at Ragnarökkr Metal Apocalypse.
VIP Tickets
2 Day Pass: $100.00 Includes poster, food buffet, meet and greets with various artists.
$45 Saturday Single Day
Includes admission to Saturday 5/20 only for both Rooms