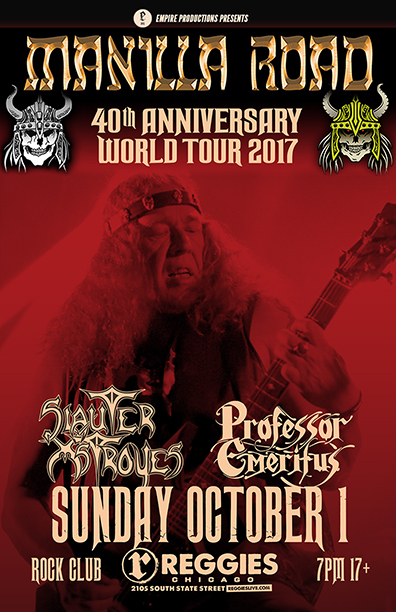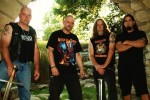 MANILLA ROAD
Manilla Road is an American heavy metal band from Wichita, Kansas, USA, forming around its master of lead guitar Mark 'The Shark' Shelton (vocals and guitar). They are considered the creators and masters of the the so-called "epic metal" subgenre.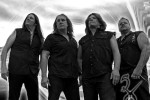 SLAUTER XSTROYES
Slauter Xstroyes was originally formed in the early 1980's. Their unique sound and powerful performances have made this band an underground cult legend over the years. In 1985 they released only 500 copies of their debut lp "Winter Kill" in 1985, and if you're lucky enough to find an original copy, it has been known to be worth almost $1500.00 or more today. Since their separation in 1990, Winter Kill was re-released in the later 90's through Rockadome records on vinyl and cd along with their 2nd unreleased recording "Free the Beast". In 2012, this cult metal machine reunited and have since then visited Germany and Greece along with dates in the states. Their current goal in 2014 is to recorded new music and possibly a live version of the 1985 release "Winter Kill" for their 30th anniversary and return to Greece in 2015.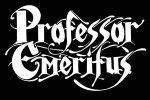 PROFESSOR EMERITUS
Traditional metal. Epic doom metal.