Two Days and Two Rooms of Music! 2PM Doors on Friday. 11AM Doors on Saturday.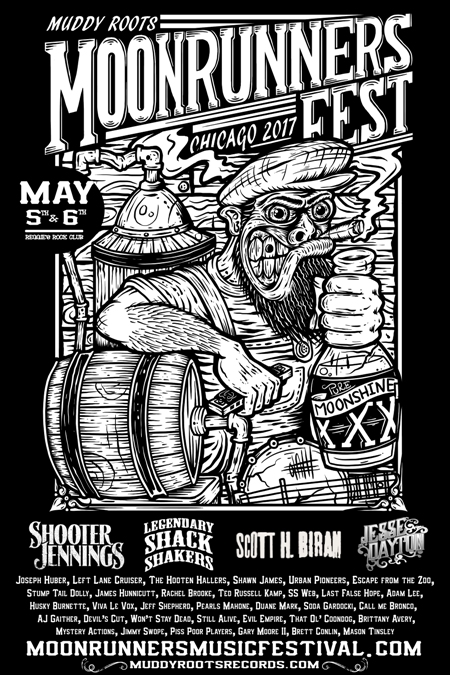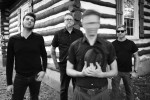 LEGENDARY SHACK SHAKERS
For 20 years the Legendary Shack Shakers have been traveling the world playing their wild mix of southern gothic hillbilly blues and rockabilly.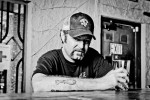 SCOTT H. BIRAM
Rock 'n' Roll ain't pretty and neither is Scott H. Biram. The self proclaimed 'Dirty Old One Man Band' successfully, and sometimes violently, lashes together blues, hillbilly and country precariously to raucous punk and godless metal.
Biram ain't no candy-ass singer/songwriter either, sweetly strumming songs about girls with big eyes and dusty highways. His singing, yodeling, growling, leering an
d brash preachin' and hollerin' is accompanied by sloppy riffs and licks from his '59 Gibson guitar and pounding backbeat brought forth by his amplified left foot. The remainder of this one-man band consists of an unwieldy combination of beat-up amplifiers and old microphones strung together by a tangled mess of guitar cables.
Years of non-stop touring have honed his assault to a fine edge; his wide-eyed throw downs in the First Church of Ultimate Fanaticism routinely lead giddy followers to a fiery baptism.
Scott H. Biram won't die. On May 11th, 2003, one month after being hit head-on by an 18-wheeler at 75 MPH, he took the stage at The Continental Club in Austin, TX in a wheel chair – I.V. still dangling from his arm. With 2 broken legs, a broken foot, a broken arm and 1 foot less of his lower intestine, Biram unleashed his trademark musical wrath.
When Scott H. Biram took the stage at his 2004 SXSW festival showcase right after Kris Kristofferson he was quoted as growling "They said that was a hard act to follow….I'm a hard act to follow motherfuckers!!" The stunned crowd looked on.
"Scott's self described 'dirty old one-man band' had a captivating immediacy that big rock shows rarely reach. On stage Scott is a man possessed, spitting and snarling like a Mississippi juke-joint shouter on a moonshine bender." – Eben Sterling, Thrasher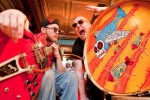 THE HOOTEN HALLERS
Seeing The Hooten Hallers perform can be a life-changing experience. Their shows are fun, fascinating and a little bit scary. It is like being on a rickety, broken-down roller coaster. You are barreling down the track, not quite strapped in, with the wheels creaking from the strain. The whole train is shaking to pieces, and there is nothing ahead but more uncertainty. You don't know what's around the next curve, but you know there is a chance that it could shake you to your very soul. Their music is an amalgamation of classic American styles and more modern rock n' roll: rifling through and mixing blues, punk, country, and even gospel in turn. We'll just say "Rock n' Roll & Hillbilly Soul".
The Hooten Hallers were formed in Columbia, MO in 2006: playing open mics and house parties until they developed a local following. For the next four years, they branched out and played as many shows around the midwest as they could, including several small festivals and short tours. However, it wasn't until early 2011 that The Hooten Hallers began touring nationally. Since then, they have been on the road almost full time. 2012 will likely bring an even busier tour schedule, with a route encompassing most of the United States.
To date, The Hooten Hallers have released a number of live and radio bootlegs, two full length studio albums ["We Have Friends"(2008), "The Epic Battle of Good and Evil"(2009)] and one live album ["LIVE at Widow's Peak"(2010)]. February 2012 saw the release of their latest studio album, "Greetings from Welp City". This album was recorded entirely live in studio, and finally combines the energy of their live set with the fidelity of a studio recording.
…The Hooten Hallers. They're coming, and you can't stop them!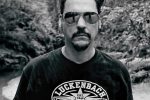 JESSE DAYTON
Jesse Dayton has been building a cult following around the globe playing festivals in North America and Europe for years with his guitar shredding, country-infused, Americana sound. As a critic's darling for his first record on Justice Records, Raisin' Cain (1995), and a number one Americana radio ranking, Jesse was hired at a young age to play lead guitar on some of the last recordings, and play live, by country legends Waylon Jennings, Ray Price, Johnny Bush, Willie Nelson & Glen Campbell and he's been featured in many guitar magazines. Sensing a shift in the music business climate, Jesse formed his own label in 2002, Stag Records, and began his most prolific recording period. While recording five solo records, one duet record, one live record, all on Stag, as well as two soundtrack recordings (Devil's Rejects, Halloween 2) for rocker/director Rob Zombie, Jesse managed to act in movies and music videos, produce several records for other artists (the latest being Supersuckers front man Eddie Spaghetti's "The Value Of Nothing" on Bloodshot Records), write two screenplays, and most recently wrote and directed a new horror movie, "Zombex," starring Malcolm McDowell, Sid Haig, John Doe, and Lew Temple ("Walking Dead). All while still performing 150 shows per year.
Jesse landed the part of Kinky Friedman in Ted Swindley's stage production of "Becoming Kinky: The World According To Kinky Friedman," which ran for a few weeks and also led him to releasing a record of Kinky Friedman original songs called "Jesse Sings Kinky" which has opened up a whole new chapter for him with more radio airplay than ever in his career. As his film "Zombex" just got back from Cannes Film Festival, Jesse will be releasing the Zombex soundtrack which is steeped heavy in the Louisiana/Texas music of his youth. Before JD starts on his next film, he'll be on tour "brangin' it" with his all-star band of hotdog Austin musicians, playing to his faithful fans called "Hardchargers" around the globe. Don't miss this show!!!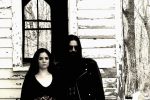 STUMP TAIL DOLLY
Stump Tail Dolly was founded in 2015 by Ryan Clackner and Lucy Cochran. It's purpose is to mess your head up with an off-center mix of metal and country with other influences snuck in for good measure.
Ryan Clackner and Lucy Cochran (sometimes separately, sometimes together) have toured, performed or recorded with Bob Wayne, Fifth on the Floor, Shooter Jennings, JD Wilkes, The Legendary Shack Shakers, Sarah Gayle Meech, Red Simpson, Travis Harris and many others. They've opened for Social Distortion, Tiger Army, HankIII, George Thorogood, Unknown Hinson, Roger Clyne, JJ Grey, Scott Biram and more. Ryan has appeared in multiple music videos, including "Hush Hush" by The Pistol Annies.
VIVA LE VOX
Viva Le Vox – there's a trombone in your soul, and we're gonna blow it.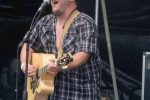 GARY MOORE II
Born and raised to a working-class family, singer/songwriter Gary Moore II blends his blue-collar mentality with songs about heartbreak, hard work, and hard living. With influences from Hank to R.A.T.M., TVZ to the DBTs, and everywhere in between, GMII's songs find a place in the ever-evolving Americana genre. As a founding member of the Miles Burning Band, he co-fronted the band, releasing one EP and opening shows for regional/national touring acts and taking part in festivals like the Honky-Tonk Throwdown and Nippersink Fest. While recording the bands second release, vocal issues and the subsequent surgery forced him to take over a year off, and ultimately leave the band.
With a successful surgery under his belt, and a newfound respect for music and singing, GMII began pushing forward as the working-man's troubadour. Working closely with long-time collaborator, multi-instrumentalist, and producer Michael Pentz, they've carved out an original roots-rock sound with a familiar feel.
2016 looks to be the culmination of Gary Moore II's uphill climb from silence to stage, with festival appearances such as Moonrunners 2016 scheduled as well as solo and supporting gigs throughout Illinois and the Midwest being booked. More importantly, GMII's debut solo album, Tin Man's Blues, is projected for a late-spring/early-summer release by Hole In The Wall Records.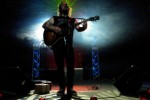 JAMES HUNNICUTT
My name's James Hunnicutt & I'm a singer/songwriter/musician/producer who lives in Washington State, USA. I primarily perform as a solo artist these days though I've been known to sit in with quite a few bands over the years. I've been a member of over 30 different bands since starting my 1st back in 1987 & this list includes- James Hunnicutt and The Revolvers, Wayne "The Train" Hancock, The Swinos, Misery Seed, The Hatchet Wounds, Neutralboy, Woodrot, The David Koresh Choir, The Gulags, Maximum Asshole (Artimus Maximus), Devilock, Gonowheres, The Whorables & many more.
$40 Single Day
includes admission to both rooms Friday only.
$20 Single Night
includes admission to Rock Club only after 8pm on Friday.