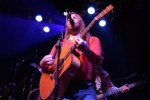 MR. BLOTTO
Local legends that are much responsible for the success of the rock/jam scene in Chicago for the last 19 years. Tipsy Tuesdays at Reggies has been Mr Blotto's longest running residency playing an acoustic sound that rocks, doing songs that one would both expect, and never expect.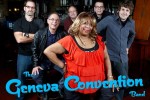 THE GENEVA CONVENTION
The Geneva Convention is a Chicago-based band playing good time music with a feel for the blues. Powered by the dynamic singing and irresistible stage presence of their vocalist Geneva, this driving 6-piece always rocks the house.
Featuring covers from the Mississippi Delta to Maxwell Street and the Chicago Gin Halls, as well as original tunes reflecting more modern blues cross-over sounds.