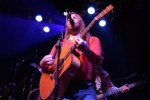 MR. BLOTTO
Local legends that are much responsible for the success of the rock/jam scene in Chicago for the last 19 years. Tipsy Tuesdays at Reggies has been Mr Blotto's longest running residency playing an acoustic sound that rocks, doing songs that one would both expect, and never expect.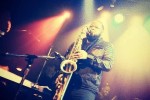 THE JEFF GIBBS QUARTET
Is a chameleon to all types of music.
Playing everything from
jazz, gospel,pop,hip-hop,funk,and r&b.
The Jeff Gibbs quartet has opened up for Grammy award winner Robert Glasper. A show that was recognized as one of the most anticipated shows of the year (2014)
"I'm not your typical jazz saxophonist…I didn't study Parker, and Coltrane… I studied what I liked… I listened to them… And respect them (Parker and Coltrane)… But I never STUDIED them."
That attitude and approach to music has allowed Jeff to create a new element of music and a new experience for the listener.
"Music is the 6th sense without it we wouldn't have any other feelings… Without sound we would be numb… We would be emotionless."
Jeff wouldn't be able to create such an experience without an amazing band behind him.
The Jeff Gibbs quartet is an arm to the giant body of a super-band of 20 instruments (The FutureBand)
The Jeff Gibbs quartet consists of
Tim Davis/ Angelo Hart-keyboard
Dj Abernathy-drums
James Carter-bass
Jeff Gibbs has played countless venues in Chicago, some of them include: Buddy Guys Chicago, house of Blues Chicago, Double Door, Shrine, and Subterranean.