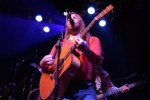 MR. BLOTTO
Mr. Blotto was born in Chicago as an off-night vehicle for musicians who loved each others playing but were in different bands at the time. The only rule was that they would only play what they loved. That philosophy continues today and has led Mr. Blotto into unique musical situations.

Mr. Blotto takes the Jam band asthetic into areas unfamiliar to the standard Jam Scene. They have been known to cover entire albums by Led Zeppelin and the Who as well as perform entire shows of Country and Reggae. Artists as diverse as the Grateful Dead, the Flaming Lips, Willie Nelson and The Velvet Underground have seen their material interpreted by Mr. Blotto in the 2000+ shows the band has performed in the last 15 years, yet covers only pepper the bands hefty catalog of original material stemming from five studio albums and other unreleased crowd favorites.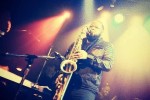 THE JEFF GIBBS QUARTET
Is a chameleon to all types of music.
Playing everything from
jazz, gospel,pop,hip-hop,funk,and r&b.
The Jeff Gibbs quartet has opened up for Grammy award winner Robert Glasper. A show that was recognized as one of the most anticipated shows of the year (2014)
"I'm not your typical jazz saxophonist…I didn't study Parker, and Coltrane… I studied what I liked… I listened to them… And respect them (Parker and Coltrane)… But I never STUDIED them."
That attitude and approach to music has allowed Jeff to create a new element of music and a new experience for the listener.
"Music is the 6th sense without it we wouldn't have any other feelings… Without sound we would be numb… We would be emotionless."
Jeff wouldn't be able to create such an experience without an amazing band behind him.
The Jeff Gibbs quartet is an arm to the giant body of a super-band of 20 instruments (The FutureBand)
The Jeff Gibbs quartet consists of
Tim Davis/ Angelo Hart-keyboard
Dj Abernathy-drums
James Carter-bass
Jeff Gibbs has played countless venues in Chicago, some of them include: Buddy Guys Chicago, house of Blues Chicago, Double Door, Shrine, and Subterranean.