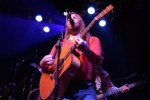 MR. BLOTTO
Mr. Blotto was born in Chicago as an off-night vehicle for musicians who loved each others playing but were in different bands at the time. The only rule was that they would only play what they loved. That philosophy continues today and has led Mr. Blotto into unique musical situations.

Mr. Blotto takes the Jam band asthetic into areas unfamiliar to the standard Jam Scene. They have been known to cover entire albums by Led Zeppelin and the Who as well as perform entire shows of Country and Reggae. Artists as diverse as the Grateful Dead, the Flaming Lips, Willie Nelson and The Velvet Underground have seen their material interpreted by Mr. Blotto in the 2000+ shows the band has performed in the last 15 years, yet covers only pepper the bands hefty catalog of original material stemming from five studio albums and other unreleased crowd favorites.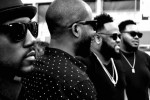 THE JEFF GIBBS QUARTET
Music has always been a part of life for Jeff Gibbs, who grew up immersed in the soulful crooning and exalting trumpets that radiated from his family's church in Chicago's bustling metropolis. When he witnessed his older sister playing in school band, he yearned to be a part of it — first trying his hand at the cello before picking up what would become his signature instrument: the saxophone.
In 2013, Gibbs broke away from a previous project to start a band he could call his own,
recruiting Cleo Bryrd on keyboards, DJ Abernathy on drums, and Jimmy Carter on bass; all musicians who shared his vision for a different sound and collectively make up the Jeff Gibbs Quartet.
That different sound can be described as unexpected, organic jazz with a hip hop edge that pushes the envelope and features simple, yet intense instrumentals that will get anyone's engine revving.