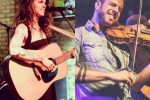 KARA CAVANAUGH w/ Philip Roach
Singer-songwriter, Kara Cavanaugh with Cornmeal's multi-instrumentalist, Philip Roach, perform Kara's original music and captivating covers.
About the artists-
In the short time since 
Kara Cavanaugh
 has ventured into the Chicago music scene, the soulful, dynamic vocalist has accomplished more than most singers in a lifetime. Making a name for herself backing the nationally touring Grateful Dead tribute band 
Terrapin Flyer
 and Jerry Garcia Band alumni and organist, Melvin Seals, Kara stretches the genre with powerful performances and sultry lead presence.
It was only a matter of time before the charismatic vocalist sought to move out into the spotlight, fronting her own band to showcase her abilities as a songwriter and strengthen her solo performances. Currently in production on her first full length release, Kara Cavanaugh is poised and ready to introduce a side of her as yet unseen.
Philip Roach
 began playing violin at age 5 and soon after was asked to perform with the nationally renowned Midwest Young Artists. During his time with that orchestra, he performed with his long time hero and fiddle great Mark O'Connor. His presence permanently influenced the course of Phil's musical life, and he soon traveled down to Nashville to attend fiddle camps, where he received lessons from giants such as Vassar Clements, Darol Anger, and Mark O'Conner himself.
Phil then pursued a degree in classical violin performance, where upon graduating, he began a 3-year tenure performing with the Illinois Symphony Orchestra and Chamber Orchestras, and Peoria Symphony Orchestra. Phil began recording session work in Chicago as an outlet for his love of improvisation, where he was featured on multiple recordings as a violinist, guitarist, and mandolinist for artists such as Lupe Fiasco and Company of Thieves. This led to meeting 
The Giving Tree Band
 and in 2009 he joined full time, performing hundreds of shows from coast to coast, as well as through Canada and Europe. He currently tours with the band, 
Cornmeal
.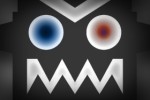 DFM (DEUCE FUNK MONSTERS)
Live house music by a funky duo. It will spin your mind.