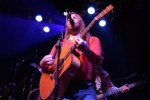 MR. BLOTTO
Mr. Blotto was born in Chicago as an off-night vehicle for musicians who loved each others playing but were in different bands at the time. The only rule was that they would only play what they loved. That philosophy continues today and has led Mr. Blotto into unique musical situations.

Mr. Blotto takes the Jam band asthetic into areas unfamiliar to the standard Jam Scene. They have been known to cover entire albums by Led Zeppelin and the Who as well as perform entire shows of Country and Reggae. Artists as diverse as the Grateful Dead, the Flaming Lips, Willie Nelson and The Velvet Underground have seen their material interpreted by Mr. Blotto in the 2000+ shows the band has performed in the last 15 years, yet covers only pepper the bands hefty catalog of original material stemming from five studio albums and other unreleased crowd favorites.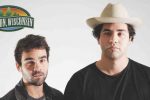 BRONSON WISCONSIN
Bronson Wisconsin is a tasteful collaboration of Alt-Country, Indie-Rock, and everything in between. Growing up as one of 9 kids in a musically diverse home, brothers Bronson and Preston was exposed to all the music they could handle and more than enough instruments needed to express themselves. Spending the long, cold Wisconsin winters the same way they spent the hot and beautiful summers, practicing their craft.
After achieving success as the globally recognized latin duo, Taalbi Brothers, Bronson went on expressing a different side of himself as a singer and as a songwriter. What started out as a "one day one song" demoing session, quickly turned into "3 days, 6 songs" and before they realized it, the brothers had themselves their first EP as Bronson Wisconsin.
"That Damn Piano" was released on Friday, June 10th in Bronson Wisconsin's hometown of Madison, WI.
"What you get in Bronson Wisconsin is honest songwriting, Midwest sensibilities, dressed up in Los Angeles style. Keep an eye out for these guys as they are definitely going places." – JOHN ANDERSON, ringmaster and CEO of Hunnypot Unlimited (a cutting-edge organization specializing in discovering and cultivating fresh music talent)
"In the vein of Alt-Country / Americana but definitely with some bite and some grit to it. Very earnest with a "salt of the earth" quality to it, it doesn't hold back, and is very successful at steering clear of the overtly clean and faux americana that has taken over the 'dad-rock' radio market." -Kyle Kohler, Stage Banter (Podcast)