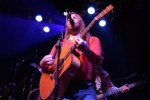 MR. BLOTTO
Local legends that are much responsible for the success of the rock/jam scene in Chicago for the last 19 years. Tipsy Tuesdays at Reggies has been Mr Blotto's longest running residency playing an acoustic sound that rocks, doing songs that one would both expect, and never expect.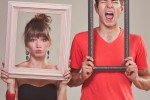 THE STEREOFIDELICS
Imagine you're back in time enjoying the groove and virtuosity of a 70's art-rock band then hurled decades forward, colliding with the energy and intensity of today's rock scene. Four instruments, two dynamic voices, and a record of relentless touring have earned virtuosic pop-rock duo the StereoFidelics their reputation as a fun, high-energy live act. They perform with a natural passion and synchronicity that is augmented further once the audience realizes the guitar player is also playing bass with his feet or the drummer keeps the beat going while putting down the sticks and shredding the violin. Hard-core touring of the US and calling their van home for much of the year (performing around 225 shows per year) has gained the StereoFidelics a dedicated following around the country.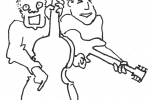 THE SOULBILLYS
The SoulBillys plays American roots rock & originals. The band was formed in 2013 by Ray Ramirez and Lloyd Brodnax King. They are often accompanied by satellite members Sara Allen, Chuck Sansone and Johnse Holt.