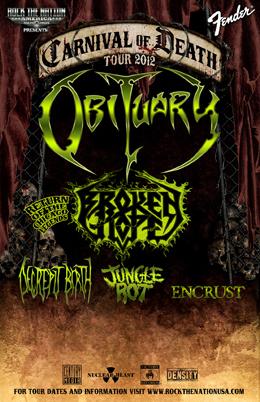 OBITUARY
Upon switching their name from Xecutioner to Obituary, the career of one of the most successful and influential Death Metal bands began. Hailing from Florida and featuring John Tardy (vocals), brother Donald Tardy (drums), Trevor Peres (guitar), Allen West (guitar), and Daniel Tucker (bass), the band signed to Roadracer Records, a now defunct division of Roadrunner, for the recording of their debut album—the immense and immeasurably heavy "Slowly We Rot" (1989). The album was engineered by the legendary Scott Burns at Morrisound Studio, which would come to be the most sought after facility for production of albums during 1990's rise of the Death Metal genre. Unlike much death metal preceding it, the album had a sludgy feel and integrated devastatingly slow passages along with obliterating overtures that reached far beyond any point of mayhem that metal had yet to reach; the result was a carnal pleasure for doom, death and thrash fans alike coupling the adrenaline of a speedball with the slow, degrading measures of a sewer at dusk. Like them or not, Obituary was unlike anything anyone had heard before.
BROKEN HOPE
Chicago-based black metal band Broken Hope was formed by singer Joe Ptacek, guitarist Jeremy Wagner and drummer Ryan Stanek following the dissolution of their previous band, Crypt; adding lead guitarist Brian Griffin and bassist Ed Hughes, the group's early demos soon earned a contract with Grindcore Records, and in 1991 they issued their debut LP Swamped in Gore. Jumping to Metal Blade, Broken Hope resurfaced in 1993 with Bowels of Repugnance; replacing Hughes with ex-Sindrome bassist Shaun Glass, the band next issued 1995's Repulsive Conception, followed two years later by Loathing. – Jason Ankeny (All Music Guide)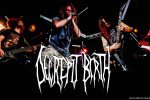 DECREPIT BIRTH
Decrepit Birth was formed in 2001 by Matt Sotelo – guitars, Bill Robinson – vocals, and Derek Boyer – bass. Originally the intention was to play devastating, brutal, technical death metal, mixed with influences from the early 1990's Florida death metal scene. Since Matt and Derek had at one time both played in Southern California band, DEPRECATED, it was easy for the two of them to begin collaborating on material for the first full length Decrepit Birth album "…And Time Begins".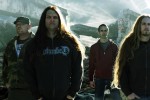 JUNGLE ROT
Jungle Rot unravel unregulated aggression in a purely candid style. As if set to an egg-timer, it never takes more than a heartbeat for this four-piece from Chicago to go straight to the fuckin' point. Their songs are known for hostility and tightly infectious riffs. They have an impressive ability to deny sounding "reused" or "recycled". Throaty, but understandable vocals have long been a trademark of Dave Matrise all throughout the nine years JR has been shoveling forth their particular brand of underground demolition. About the best thing going for Jungle Rot is their versatility. Referring mostly to musical style, their capacity to be a welcome addition to any bill is almost without question. Be it Sodom, In Flames, or the Beastie Boys, Jungle Rot is destination unto themselves.
ENCRUST
(formerly Hunters)
Encrust play power rage with a hint of white thrash. The hunt is on motherfuckers!
VIP Tickets
$75 VIP tickets will include an exclusive poster for the date, early admittance, and a chance to meet and greet the headliner.