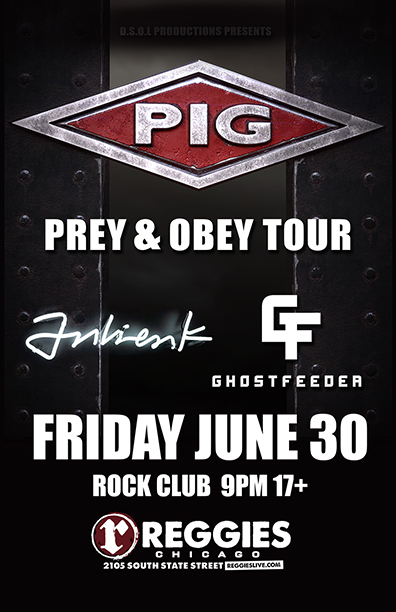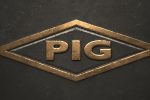 PIG
 <PÎG> is Raymond Watts, a British musician whose brand of electronic rock is danceable and deadly serious in turn. Watts's words spring from the well of gallows humour in a world of corruscating cruelty and truth. <PÎG> climbs peaks and mines troughs, and musical genres slide and collide like tectonic plates.
The live band will comprise Raymond Watts, En Esch, Guenter Schulz, Z. Marr and Galen Waling.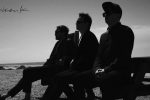 JULIEN-K
Amir Derakh and Ryan Shuck have been musical partners for 15+ years. During their time together they have weaved in and out of mainstream music like a constantly evolving musical fashion house. In the late 90's they were responsible for massive radio and sales hits such as "Blind" (Korn), "Blue Monday"," Stitches", and "Fiction" (Orgy), and recently "Crawl Back In" and "Let Down" (Dead By Sunrise with their pal Chester Bennington). After enjoying years of traditional music business success, they have spent the last 10 years methodically moving away from the mainstream approach that put them on the map, opting to carefully steer their fans in a new direction, towards their new independent alternative electro rock project Julien-K – which sounds more at home with the likes of modern acts such as M83, The Kills, LCD Soundsystem, The Naked and Famous, Empire of the Sun, and even the Black Keys (see Derakh's sleazy electro-blues guitar playing on "We're Here With You").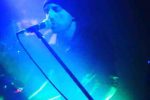 GHOSTFEEDER
Organic heart. Electronic music.