Tentative Music Schedule. Dates and Times are subject to change.
11:45am-12:30pm: Randy McStine (Solo)
1pm-2pm: Kinetic Element
2:30pm-3:30pm: Discipline
4pm-5pm: School of Rock performs YES
5:30pm-6:30pm: Schooltree
7pm-8pm: Chicago Zappa Collective performs "Billy the Mountain" in its entirety
9pm-10:30pm: Jethro Tull's Martin Barre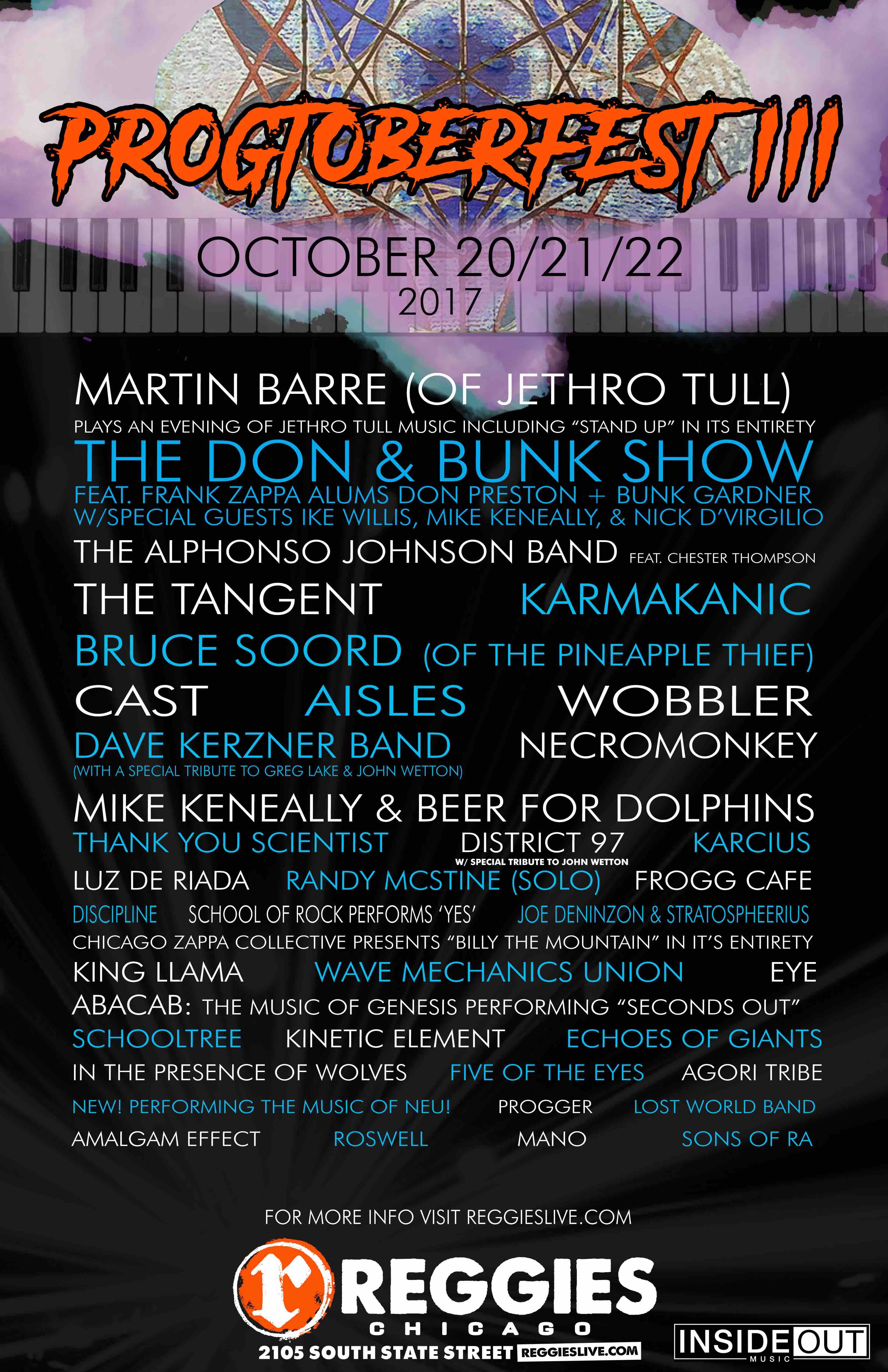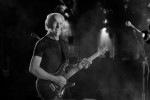 MARTIN BARRE
Martin Barre has been the guitarist of Jethro Tull for 43 years, his sound and playing having been a major factor in their success. Album sales have exceeded 60 million units and they continue to be played worldwide, representing an important part of classic rock history.
Martin's guitar playing has earned him a high level of respect and recognition; he was voted 25th best solo ever in the USA and 20th best solo ever in the UK for his playing on 'Aqualung'. His playing on the album 'Crest of a Knave' earned him a Grammy award in 1988.
As well as numerous Jethro Tull albums, Martin has worked with many other artists including Paul McCartney, Phil Collins, Gary Moore, Jo Bonamassa and Chris Thompson and has shared a stage with such legends as Hendrix, Fleetwood Mac, Pink Floyd and Led Zeppelin.
As Jethro Tull are taking a long break from touring, Martin has put together a band to play the "classic" music from the Tull catalogue. His band is a total commitment to give the Tull fans and a broader audience the chance to hear tracks not performed for many years. The band includes top musicians from a similar background.
THE CHICAGO ZAPPA COLLECTIVE
(performs Frank Zappa's Joes Garage)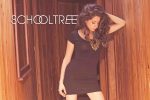 SCHOOLTREE
Schooltree conjures elements of rock-opera in highly crafted, piano-driven, guitar-laden rock arrangements that explore both gritty, melodic riffs and ambient textural detail. Their debut album Rise offers a modern spin on classic 70's era AOR, with big, multi-tracked guitars and vocal harmonies, compelling lyrical content, subtle humor, and majestic gravitas.
At the helm of this project is composer / vaudevillian / audio producer Lainey Schooltree (The Steamy Bohemians, Jerkus Circus, Bent Wit Cabaret), whose emotional intensity, quirky wit, and sophisticated musicality combine creating a larger-than-life "master of dynamic shift" (Bill Copeland) on stage, capable of delivering animated and passionate performances. Citing influences from Queen to Grizzly Bear, her writing is suffused with unpredictable changes and an unorthodox tonality; listeners often find a Schooltree song immediately recognizable as such. Lainey has performed to sold out crowds in Boston, New York, and Providence, and received press in The Boston Globe, The Herald, The Weekly Dig, The Boston Metro, The Boston Phoenix, The Noise Boston, Northeast Performer Magazine, Comedian Magazine (NYC), Somerville Times, Worcester Magazine, The Worcester Telegram and Gazette, Black Canvas, and others.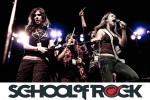 SCHOOL OF ROCK
School of Rock is a performance-based music school for kids aged 8-18, offering lessons in guitar, bass, drums, keys and vocals. Students receive individual lessons as well as group rehearsals, where they learn classics from the entire rock catalog, culminating in real rock shows at real rock venues. For more information, please visit http://schoolofrock.com. Now teaching adults,too!
Our performance-based teaching method is an immersive experience that inspires our students to be their best. We get our students playing music as quickly as possible because we know that that is what our students want to do. As a result our students become more interested in the theory of music.
We deliver an authentic experience using professional equipment, a staff of seasoned musicians, and performances on real rock stages, at real rock venues in front of real live audiences.
Our instructors live to play and play to live. They are experienced professional musicians that can instruct students on the finer points of their instrument, while at the same time educating them on everything that goes into putting on a great live show.
We teach and perform music that our students love to play and our audiences love to here. From the fundamental roots of rock and roll through classic rock, funk, reggae, heavy metal, alternative, indie and prog rock – we share, engage and celebrate it all.
For Free Tickets Go To Our Facebook Page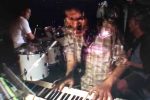 DISCIPLINE
Discipline band: Progressive rock from Detroit.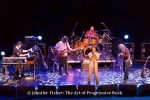 KINETIC ELEMENT
Kinetic Element is a neo symphonic progressive rock band from Richmond, Virginia that harbors musical roots in classic artists like Emerson, Lake & Palmer, Yes, Asia and Genesis and blends those influences with philosophical and spiritually powerful and uplifting lyrics.The band is comprised of Mike Visaggio (keyboards and lead vocals); Michael Murray (drums and backing vocals), and Todd Russell (electric and acoustic guitar). Their full-length recording Powered by Light was done at Sound of Music Studios in Richmond, Virginia and it was released in September 2009. In May 2008 KE was privileged to be a support act for Circa (featuring Tony Kaye and Alan White of Yes, at Jaxx in northern Virginia), Rare Blend (at Orion Studios in Baltimore, Maryland one of prog's must-play venues), IZZ (who have played every prog festival in America, at the Artomatic festival in Washington, D.C.) In 2009, KE supported Morglbl (at Capitol Ale House Music Hall in Richmond VA). In 2010, with Edensong (at Orion again). Kinetic Element opened the nation's longest running prog rock festival, Prog Day, at the Pre-Show on August 29, 2008 with Speechless and again on Sept. 3, 2010 with Jack Dupon. They played The Magic Room in Boston in November 2011 headlining, with suppport acts Eccentric Orbit and Resistor. Besides promoting Powered by Light the band is actively writing new material and doing pre-production on their new forthcoming CD to be entitled Travelog, a Quest for Liberty.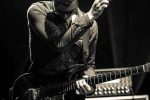 RANDY MCSTINE
(Solo)
Randy McStine is the founding guitarist, vocalist, and songwriter of Lo-Fi Resistance. He is also a member of Meridian Voice (instrumental jazz-rock), Red Spring (pop/rock), and The Great Conniptions Of Saint Ignatious (experimental/improv)
VIP Tickets
1-Day VIP: $100 Includes admission for One Day plus Meet & Greets, BBQ buffet, Poster
VIP Tickets
3-Day VIP: $210 Includes admission for 3 Days plus Meet & Greets, BBQ buffet, Poster
VIP Tickets
3-Day Seated VIP: $310 Includes admission for 3 Days plus Meet & Greets, BBQ buffet, Poster. Plus reserved Seating in Rock Club. Seating in Music Joint not reserved.