THE STEPBROTHERS – STARLITO & DON TRIP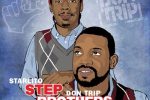 STARLITO
Starlito is an artist of Grind Hard, an American Music Corporation.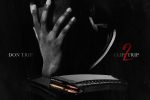 DON TRIP
When Don Trip surveyed the music landscape a few years ago, he felt something substantial was missing. "Nobody's giving you the full picture," the Memphis rapper says. "We're all human. We all go through different moods. Today we might be happy. Tomorrow we might check the mail and it'll be all bills and your attitude's totally different. My whole point is to show everything."
So when Don Trip began recording material, he purposely focused on life's highs and lows, on people's triumph and pain, on our bliss and rage. One of his most powerful cuts was 2009's "Letter To My Son," witch details the pain he feels because he doesn't get to see his son as much as he would like to. It's an emotional, heartfelt song that documents the battle Don Trip was having with his child's mother.
As a child growing up on the rugged East Side of Memphis, Don Trip never thought he'd be able to rap. He came from a fatherless household. His mother worked multiple jobs to take care of their family, which also included Don Trip's brother and sister. By the time he was 15, Don Trip noticed that his family was falling apart.
So Don Trip turned to rap. He recalled the preteen rap duo Kris Kross, who emerged as platinum superstars in the early 1990s with fun raps. A child himself at the time, he was inspired that kid rappers with a lighthearted lyrical agenda could break through in the midst of the gangster rap renaissance.
As Don Trip started gaining clout in the underground Memphis rap scene, Memphis rappers such as Three 6 Mafia, Project Pat and 8Ball & MJG enjoyed a string of gold and platinum releases. The breakthrough 2005 film Hustle & Flow also documented the Memphis rap scene, further added to the city's status in the rap world. All of this success made Don Trip believe in himself even more. Now there was a bona fide Memphis rap movement, something he could be a part of and emerge from.
Now that he has momentum, Don Trip is anxious to continue delivering the type of heartfelt material that has made him one of the hottest rappers today. "The more honest I am, the more open I am with exploring everything," he says, "the more people will cling on and will be able to relate to what I'm saying." Millions of people already do. Millions more will follow.
Fast forward a few years, he is refueled after a bad business partnership. Mr. Trip has returned, and is more driven than ever. With numerous projects to date, he plans to release his first ever studio album titled "Godspeed", all with no major label, or any label for that matter. Stay tuned, he has so much more in store.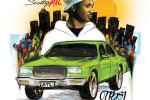 SCOTTY ATL
Until now, Scotty has been a humble force brewing within the rap scene of New Atlanta. Always laid-back and "Cool", Scotty's newest project, F.A.I.T.H. (Forever Atlanta In The Heart) burned up the streets, taking Scotty ATL from a local hustler to a nationwide budding superstar. Armed with media support from XXL, Fader, SPIN, Pitchfork, Worldstar, LiveMixtapes, Hot 107, 94.5 and Ballers Eve; mixtapes hosted by the legendary DJ Scream and breakthrough DJ Burn One. Close relationships with artists like Cyhi, Young Dro and the fast-rising fellow Atalien Trinidad James, Scotty continues to push further into the public eye. His new video "GAME" featuring Trinidad Jame$ and Big Krit landed on 106 & Park as thenew joint of the day and is currently in rotation on MTV Jams. As part of #NewAtlanta, Scotty is the definition of what the various artists from different crews that identify with the "#NewAtlanta" trend represent: original, classic hip hop music with substance. It's artists like him who are giving rap fans a reason to finally pay attention to new ATL talent. Scotty grew up on the Eastside of Atlanta, raised by a single mother. Life wasn't always easy for him and the block he grew up on, so the "hood" topics we hear in his lyrics are a reflection of reality for this artist, nothing we hear is contrived. These days, Scotty navigates through the industry as a young boss full of nonstop hustle, integrity, a flawless live performance harkening the days of the real MC.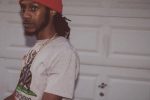 ELJAY MARQUISE
Eljay Marquise began working steadily in the Columbus, Ohio hip-hop scene at the early age of only thirteen releasing multiple projects over the years that have built a small buzz around his name. Most recently he's seen a bit of success after the release of the Party Pak and Tabs mixtape Spring 2016 and plans to take it to the next level with the upcoming release of 90Doses April 2017. Getting his start in the rough but diverse east side of Columbus, Eljay embodies everything it means to be young, hungry and from the mid-west. With catchy hooks and introspective lyrics Eljay is a star in the making.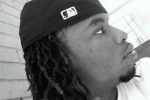 EASY.
Easy. was born in Birmingham, Alabama has defined his craft fresh out the basement through emotion filled artistry. His songs are a combination of truth seen through his eyes and a deep passion for music vocalized with his literary accent; or as he would say "country ass nigga speaking literature". With his insight on music passed down from his family he has created a style of his own and within it's on category that will shock the world. This mixture of Jazz, Hip Hop, R&B, Classic, Old School, and Funk leaves listeners on edge not knowing whats next. This is just the beginning of an unfinished story that is to be continued and will continue.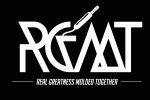 RGMT
RGMT (Real Greatness Molded Together), is a rap trio from Chicago consisting of Prince DKG, BigDon J.R. and Aceito.
Some of there biggest musical inspirations come from Jay-Z, Rick Ross, Young Jeezy, Lil' Wayne, Yo Gotti, Drake and DMX.
Their music is diverse from lyrical Hiphop with meaning, chill riding music and radio smash like anthems that'll have you turning up at all the parties. RGMT is determined to be the next hottest group out of the Midwest to take the scene.
Check out their latest project Rappers Section Only (RSO) hosted by DJ Moondawg from Chicago's very own WGCI radio.
$45 VIP
Includes Meet & Greet + GA to show