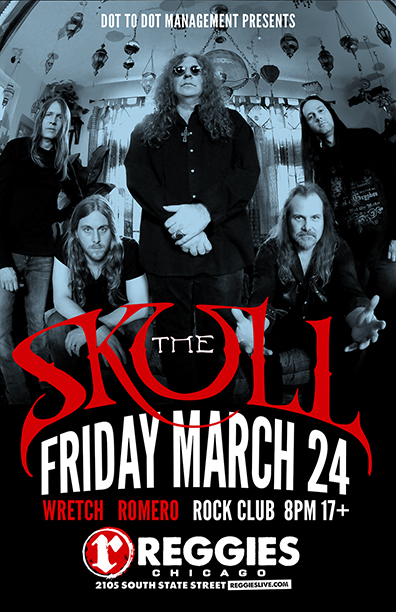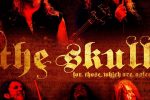 THE SKULL
The Skull features ex- Trouble members vocalist Eric Wagner and bassist Ron Holzner with guitarist Lothar Keller (Sacred Dawn) , drummer Sean Saley( ex-Pentagram), guitarist Willie Max( Blackfinger), and a "special guest" guitarist. "The Skull" is made up of 5 very talented members whose main goal is to bring back the unique sound of American Doom Metal band "Trouble" combined with new material which has all the quality and feel of the original sound, plus so much more.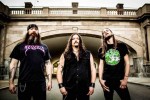 WRETCH
Wretch is the bastard spawn of The Gates of Slumber.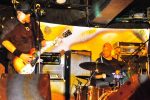 ROMERO
A clever blend of classic & modern rock & metal sounds, saturated with memorable hooks, monstrous riffs, chest pounding rhythms & soaring vocals. Thick, gigantic layers of guitars complimented by intelligent drumming and an utter wall of earth pummeling bass interwoven with the lush sounds of 360 degree Hammond organ.