Templeton Rye will be hosting The Rhythm & Booze Ball at Reggies Rock Club & Music Joint on Friday February 15th, 2013
The Whammy are a Rockabilly supergroup featuring Slim Jim Phantom (drummer of Stray Cats) Tim Polecat (guitarist for The Polecats) and Johnny Bowler (bassist for the Guana Batz)
Hosted by Deanna Deadly
VENDORS ON SITE! (still accepting submissions for vendors)
LIVE MUSIC ON BOTH STAGES!
PIN UP GIRL CONTEST!!
Grand prize is $500 cash, the March Cover of Delicious Dolls Magazine, a pin up photo shoot and an ad in print for Templeton Rye Whiskey! Lots more prizes! Will be updated soon!
To submit for contest, please send 1 head shot and 1 full body and a little bit about yourself to: elle at reggieslive dot com.
Amateur and professional shots welcome! Deadline to enter is February 4th. 8 finalists will be chosen to compete. MUST BE 21+ TO ENTER!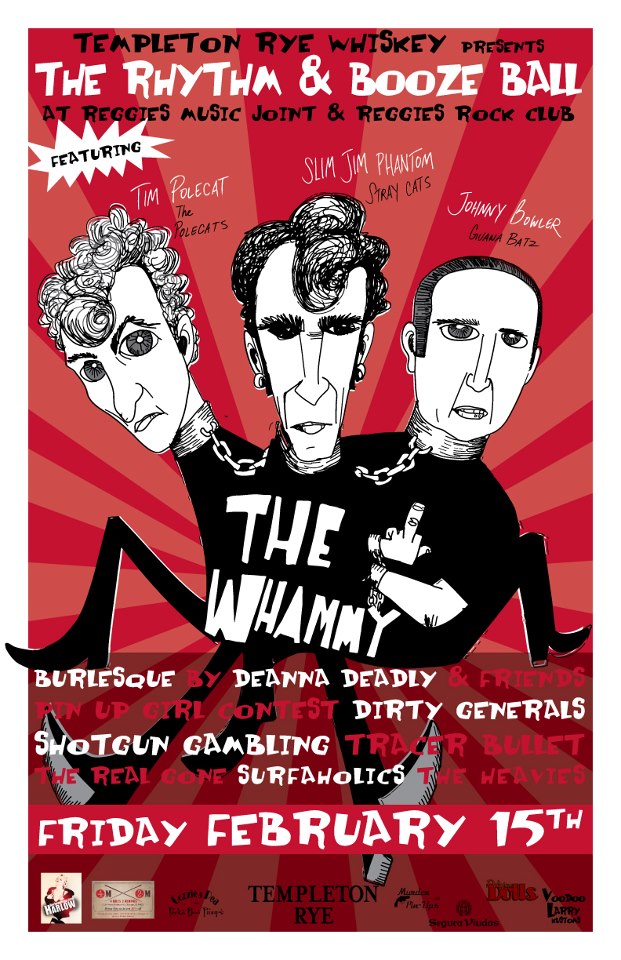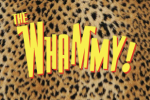 THE WHAMMY
(featuring Slim Jim Phantom from the Stray Cats, Tim Polecat from The Polecats, and Jonny Bowler from Guana Batz)
The names Slim Jim Phantom, Jonny Bowler and Tim Polecat are synonymous with rockabilly hits. They have secured their place as true rock n roll icons. Phantom, as the legendary drummer for the Stray Cats, Tim Polecat, lead singer of The Polecats and Jonny Bowler bass player for the Guana Batz ,they are part of the select few who were instrumental in reintroducing rockabilly into pop culture, providing the prototype for the modern rockabilly style and sound.
Slim ,Tim and Jonny have previously worked together with their band 13 Cats which garnered critical acclaim, they have also written songs for feature film soundtracks.
Beyond the Stray Cats Jim has worked with some of the world's top artists and has played a part in many successful groups; notably Phantom, Rocker and Slick featuring guitarist Earl Slick which produced two popular albums, The Head Cat featuring Lemmy and Dead Men Walking an all-star affair which boasted original members of The Sex Pistols, The Cult, The Damned and The Alarm among the line-up. Jim also enjoyed a stint playing with The Killer, rock n roll originator, Jerry Lee Lewis. Over 25 years and millions of record sales later, Slim Jim Phantom continues to inspire and excite audiences worldwide. With a sound, style and image that remains as fresh today as it ever was Phantom has cemented his place among rock royalty. Considered by many as the coolest drummer in rock n roll, Phantom's influence is still clearly felt on today's music scene with countless rockabilly drummers imitating his pioneering stand-up style.
Tim has worked as a visual designer for top names in music. He also released a ground-breaking, solo album titled 'Virtual Rockabilly' and has produced several albums for other neo-rockabilly bands including the The Quakes and Wrecking Ball.
Tim continues to tour, record, and work as a film and soundtrack composer, his most recent film composing project is for the feature film "Isle of Dogs" to be released in US theaters in February 2012. Tim Polecat continues to be regarded as one of the best, live, front-men on tour in the rockabilly community
Jonny Bowler hails from the English town of Southampton and is an icon of the U.K Psychobilly scene , known for his early work with Get Smart and the Guana Batz Johnny has gone on to play with many artists in the USA such as Lemmy , Nick 13 and Levi Dexter .
This three pronged frontal assault goes up to make "The Whammy" a formidable force of Neo- Rockabilly .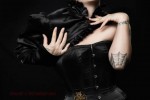 BURLESQUE- DEANNA DEADLY AND FRIENDS
Fetish and Pin-Up Model since 2007, DJ with the Psychobitches Outta Chicago crew and Burlesque Performer based in Chicago but constantly traveling, Check my travel schedule! deannadeadly(@)yahoo.com for bookings!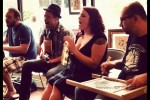 THE DIRTY GENERALS
We are a Country Mid-Western band out of Chicago. We have fought our battles individually and lost, but together we will win the war. Think 3 part Harmisons, teardrops in your whiskey, boozy bellows and old fashioned grit. Admiral Hertztokoff, Major Cannons & Lieutenant Longfellow's vocals come together as a cocktail of equal parts tradition, emotion and whiskey. Don't let us fool ya, we make look clean cut on the outside, but deep down we are Dirty Generals and we came to raise hell!!!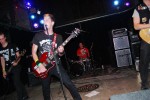 SHOTGUN GAMBLING
Hitting up bars and coughing up tar, Shotgun Gambling is coming at you like that mortgage you gambled away on the roulette table. Shotgun combines the energy from a dirty punk rock basement with the atmosphere of a high class biker car. With a wide range of punk and rockabilly influences, varying from Cock Sparrer, Stray Cats, Zero Boys, and Dropkick Murphys, what may seem like just a punk rock band is more than it appears to be. Shotgun's biggest influence is old school rock and roll, with influences like Del Shannon, Frankie Valli, and Creedence Clearwater Revival. When you go to a Shotgun Gambling show, you'll never know what to expect, but make sure you bring your dancing shoes- and a pack of band-aids.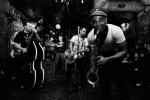 TRACER BULLET
Taking the sounds of soul bathing them in the cleansing waters of the punk rock they grew up playing, Tracer Bullet has created a sound entirely their own.
One part manic energy and one part street soul the boys howl out a message designed to cross genre boundaries. With consistently danceable rhythms and high energy melodies Tracer Bullet paints a musical picture that will bring to mind the fantasy of watching Wilson Pickett sing with The Clash. So rub the sleep out from your eyes and Lookout! Here comes Tracer Bullet!