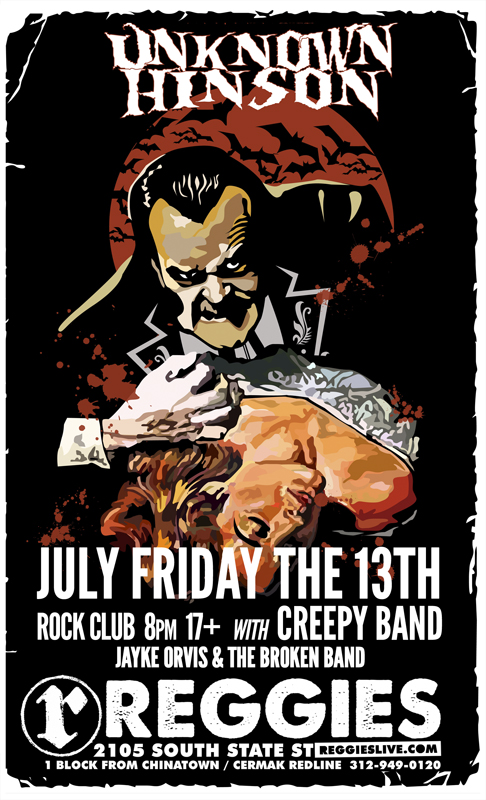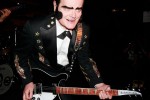 UNKNOWN HINSON
Who is UNKNOWN HINSON? He's a sociopathic, gun-totin', ex-con redneck (charges include three counts of murder one, 19 paternity suits and random grave-robbing offenses) who's purported to be a 400-year-old vampire. He's a former carnival geek whose midway specialties were biting the heads off "certain barnyard fowls" and lifting 50-pound weights with his tongue. He boasts many grand titles, not the least of which are "Chart-Toppin' King of Country & Western Troubadours Ordained" and, most importantly (to him), "God's Gift to the Womerns." Oh, and one more thing: Unknown Hinson has previously gone on record as swearing that Hank Williams, Jimi Hendrix and the Beatles downright stole most of their hits from him. "Them boys owe me hundreds!" One thing many don't know about Unknown, is that
he has a lethal tattoo. If you see this par-tickler tattoo, you have moments to live.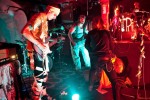 CREEPY BAND
Creepy Band …. A pack of demonic wolves, slaves to the curse of the cloak, were called forth on hallows eve to reek havoc and inflict upon others their pain of satans wrath… And so Creepy Band was born on the Devils night.. The combination of guitar, bass, drums, church organ, and screaming vocals wove together in a dissonant harmony, loud yet maintaining a subtle eeriness not to be forgotten. They quickly realized that the horror must be continued and are now doomed to haunt Chicago venues forever with their distinct new genre of Creepy Rock n Roll.. Since that fateful day, Creepy Band has been working ever since. These slaves to the cloak have been playing shows, recording, and spreading the gospel in every back alley they find… Looming in the darkness of night, they have begun spreading the curse of the cloak and soon no human alive will be able to turn away…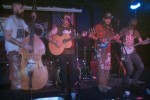 JAYKE ORVIS AND THE BROKEN BAND
A founding member of The .357 String Band and current member of the Goddamn Gallows, Jayke Orvis is ahead of his time even though he plays timeless music. The songs on his solo effort "It's All Been Said" are articles of the heart, exposing Orvis as a fragile, troubled soul. His depictions of love are raw and blue, the pages of his life littered throughout this album.