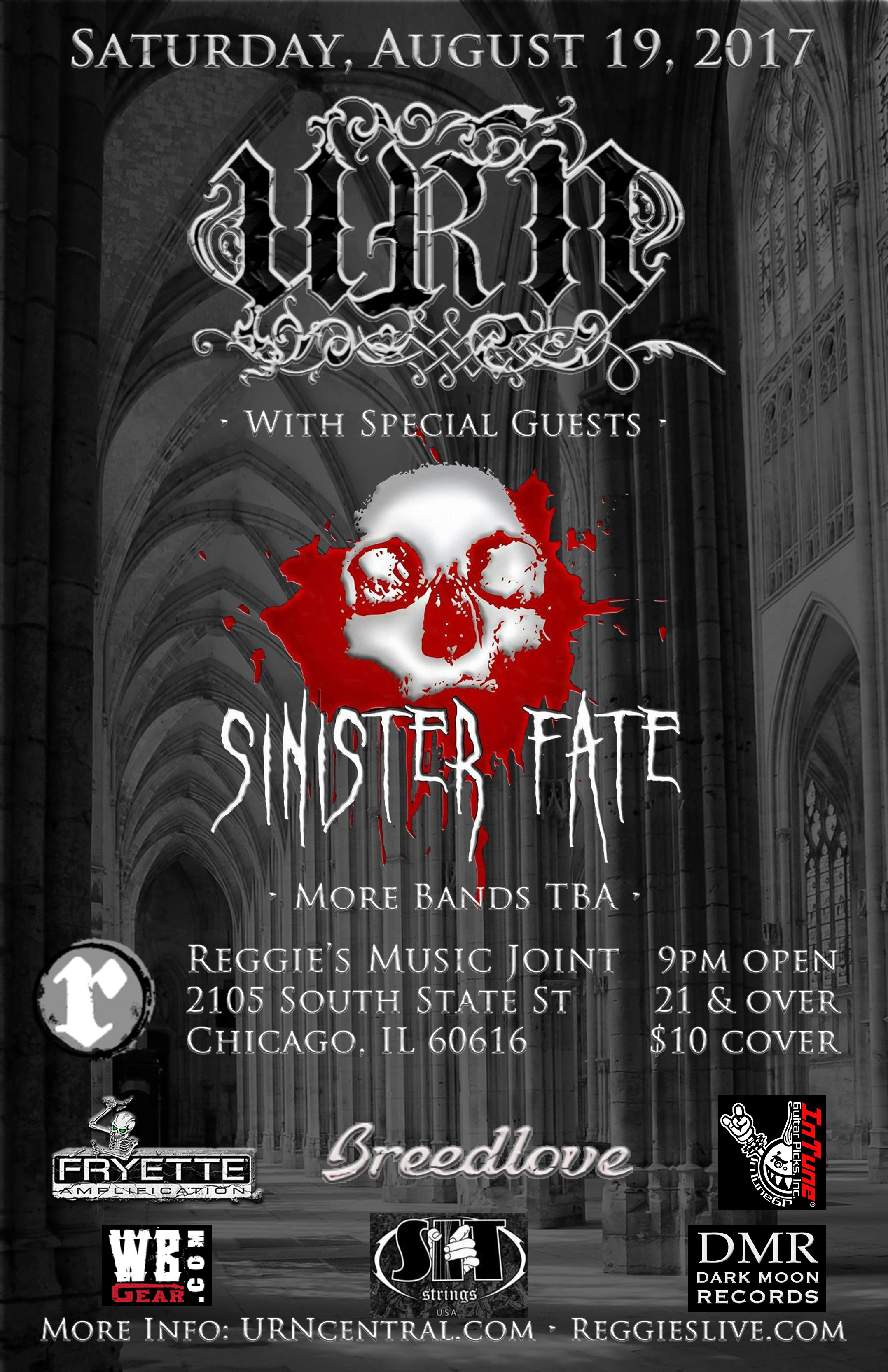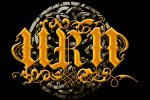 URN
The U.S.-based dark metal band URN® is one on a musical journey exploring the darker aspects of both the conscious mind and the unconscious soul. The band has been captivating audiences across multiple genres and have been establishing themselves as one the more energetic live acts to see. The band has drawn comparisons by national trade media to such artists such as Type O Negative, Lacuna Coil, Amorphis, Nightwish, My Dying Bride and other similar acts that tend to find a certain beauty in darkness.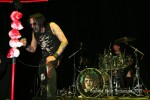 SINISTER FATE
Emerging from the local cemeteries and morgues of Chicago, Sinister Fate has been terrifying the Midwest since 2006. Sinister Fate combine their love for the macabre with an intense metal sound to create a ghastly display of sight and sound. Sinister Fate keeps the dead awake and the living in fear…
Since shambling onto the music scene, They have toured all over the Midwest in Illinois, Wisconsin, Indiana, and Missouri, playing well know venues in those areas such as The Metro, Double Door, The Pearl Room, Elbo Room, Pop's, as well countless signings and performances at various Hot Topics. Sinister Fate has been featured and made appearances on numerous T.V., radio, and magazines, also performing for the 2008 and 2011 Chicago Horror Film Festivals. Sinister Fate has opened for such well known acts as Mudvanyne, Wednesday 13, Michale Graves, Hanzel Und Gretyl, The Graveyard Boulevard, and The Luchagors featuring Amy Dumas (formerly Lita from the WWE).