Sponsored by Revolution Brewing!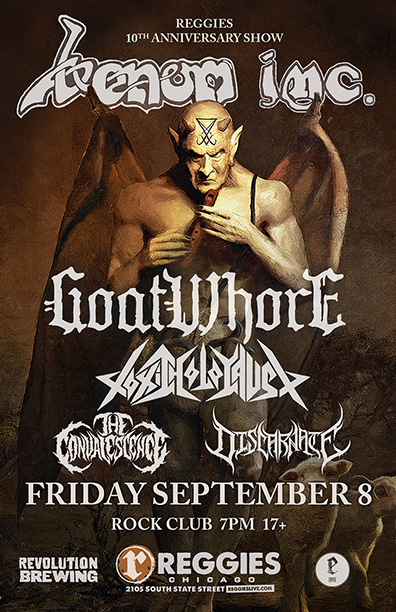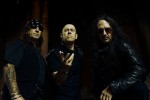 VENOM INC
After more than 20 years and for reasons that will become apparent, along with repeated fan requests, we introduce …
VENOM.INC – IRON & STEEL
Following on from the much acclaimed Prime Evil album era and in the great tradition of VENOM, the three protagonists continue to brew the cauldron……
MANTAS – THE DEMOLITION MAN – ABADDON
Are BACK!
With a launch appearance at the highly respected 'Keep It True festival' in April, followed by live dates in China, Japan and Taiwan in July, a full European tour in September… and a full South American tour as well as festival appearances and North American dates planned…. with a FULL and CLASSIC VENOM set.
Followed by a brand NEW album
This absolute powerhouse of metal are set to bring you all that was/is and will be Venomously brutal and exciting. It is time to set the record straight and give back what was lost.
Welcome to the beginning of the end….!!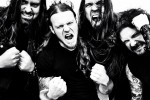 GOATWHORE
In an oversaturated metal landscape where sub-genres spawn sub-sub-genres and the very definition of "metal" seems blurred by cross-pollinating madness, sacred are the bands who stay true to their roots. Goatwhore spew the sort of sinister, fist-clenching, speaker-searing sound that made metal so forbiddingly enticing in the first place.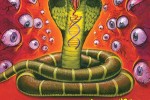 TOXIC HOLOCAUST
TOXIC HOLOCAUST mutated into existence in 1999, when Joel Grind merged his love for classic punk and metal into his ideal band. Like his influences – Bathory, Venom, English Dogs, Possessed, Broken Bones – TOXIC HOLOCAUST featured blazing riffs, gravel-throated vocals, and a deadly fixation on the evil in man and a post-apocalyptic world. Grind wrapped all of these elements up with a DIY attitude.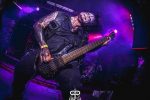 THE CONVALESCENCE
The Convalescence is a Death Metal/Deathcore band from Toledo,OH that has recently signed to 3Thirteen Entertainment Group/eOne Music to release their newest fu
ll length album titled "Poison Words". The band has been touring extensively over the last couple years including The Ground Zero Tour with As Blood Runs Black, Rings Of Saturn, and Upon This Dawning, The Civil Unrest Tour with Ill Nino, Straight Line Stitch, and Motograter, The Back To The U.S. Tour with Cryptopsy, Disgorge, Erimha, and Soreption, and recently The Tyrants Of Death European Tour with Suffocation, Cattle Decapitation, and Abiotic as well as performing on The Rockstar Energy Drink Mayhem Festival, Dirtfest, and The South By Southwest Music Festival.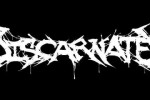 DISCARNATE
Discarnate is a 5-piece death metal band from Illinois. Inspired by the punishing sounds of early 90's extreme metal and the new wave of modern death metal, the new band has already made a mark in the scene. In a little over a year since the bands inception, they released an EP critiqued by Lars Bremnes Ese of Metal Hammer Norway as "evocative and massive." "The Derangement" was released in May 2016 to an already eager base of fans.
Featuring guitarists Luke Nissen and Ivan Cordova, bassist Alletta Ergun, and drummer Dave Cieck, the solid and mature instrumentation that makes the core of the band is a fully collaborative effort. Trading riffs and ideas is what they do, always striving for a new take on a genre that is nearly 45 years old. This, combined with the mind-crushing lyrics and vocal delivery of the bands' frontman, Matthew Maggio, makes for an exciting and evolving sound.
Currently, the band is seeking to expand it's reach in the United States, hoping to bring its music to a wider audience through touring and a vibrant social media presence. In the meantime, there is always work to be done. Along with reaching out for tours, they are writing a new EP, a full length, which they hope to release by years' end 2017.
$99 VIP Meet +Greet
Includes concert admission, M&G, photo, and band merch.