Come to Reggies after C2E2! Live music, dance party, costume contest, on site photography, FREE bus shuttle from McCormick Place!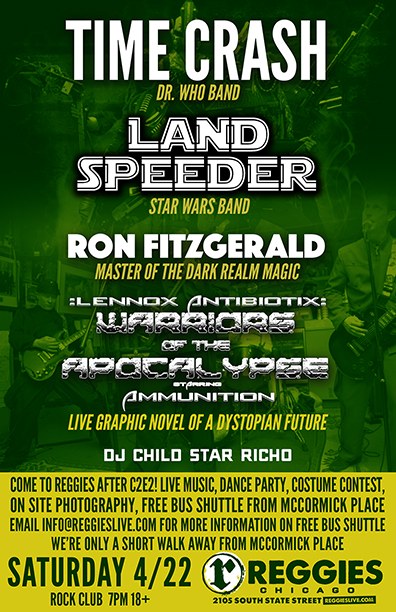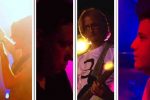 TIME CRASH
TIME CRASH is equal parts hard-rocking space band and sci-fi dance explosion. Ronen Kohn, lead vocalist and wielder of the GuiTARDIS, brings clear, bright vocals which soar over the tightest rhythm section in the galaxy, with Andy Rice on drums, Michael Fye on bass, and Christopher Rice rounding out the 'bigger on the inside' sound of this WHOlly unique TROCK band.
Inspired by the stories and characters of Doctor Who, TIME CRASH formed in 2011 and has released an EP, Little Amelia, and their first full-length album, REGENERATION, with more to come!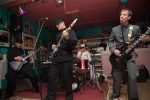 LANDSPEEDER
Hailing from The Outer Rim Territories of Chicago comes Landspeeder, a four-piece Ewok n' Roll band that will blister your heart with hyperspace guitar licks and sweet Sith harmonies.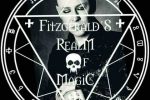 RON FITZGERALD, MASTER OF THE DARK REALM
Ron Fitzgerald, Master of the Dark Realm, is an Actor, Gothic Illusionist and Host for dark, sticky fun! Fitzgerald has appeared as an actor in the feature films "The Item", "The Thirsting", "Blood Gnome", "MAGUS", Arkham Sanitarium: Soul Eater and his own movie "Dark Realm" ,as well as others, with more on the way. Fitzgerald has also portraying Dracula in the campy "Dracula's Orgy of the Damned" and is the voice of the creature in the Horror movie "BIO SLIME" (Formerly Contagion). Ron has co-written, co-produced and stars in his own feature film "DARK REALM" which is an award-winning, artistic blend of his stage show of Gothic Illusons and a Horror film narrative! Master Fitzgerald has performed from Hollywood to Hong Kong for numerous events and venues, which includes Fitzgerald being the only illusionist to ever close the second stage at Lollapalooza, with his wickedly fun, theatrical style of dark Illusion in his live show "Fitzgerald's Realm of Magic"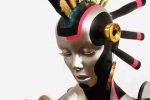 BRYAN SPERRY'S WARRIORS OF THE APOCALYPSE
From a small work studio, Chicago-based artist Bryan Sperry has created a small army of Warriors of the Apocalypse. His twenty strong (so far) army of futuristic warriors are replete with illicit weaponry, from grenades to blades, from guns to gas masks.
These highly decorated soldiers are constructed from mannequin forms and found objects, which the artist quite meticulously selects from a myriad of depots. This ensemble of futuristic warriors includes sirens, ninjas, shape-shifters, cyborgs, battalion chiefs, black ops specialists, a highly decorated general and more.
Sperry states ''The warriors are to protect myself and humanity from the tribulations of a one-world government and a one-world bank – they are to protect civilization from greed, government, power, politics and economic slavery.'' Each warrior is a highly-chiseled, well constructed, super-strength soldier – hand-crafted from its original mannequin base. Through acute attention to detail, each sculpture is unique to its individual purpose.
All materials used in the construction process are archival as a demonstration of what Sperry considers ''their immortal quest'' – a well-placed hand for a well-placed blow.
Every warrior has been constructed to fulfill a different purpose, each independent from the other, yet still demonstrating its primary purpose – to protect humanity.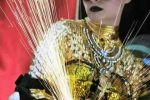 LENNOX ANTIBIOTIX
Lady Lennox Antibiotx is a classically trained burlesque and modern dance performer based out of Chicago. She first lit up the nightlife scene in 2012 with performances at the notorious punk rock venue, Exit. From there she quickly started producing her own show, demonstrating her skills in gymnastics, dance, grinding, and fire performance on a weekly basis. As a self proclaimed "Woman of Many Faces" her style ranges from 1920's classical jazz, to avant-garde, modern pop. Currently she can be seen at "Unbridled" at Untitled, curated by the legendary Angela Eve, as well as "Rouge!" the premier electro-swing event in Chicago, for which she is the talent coordinator, co-creator, and resident performer.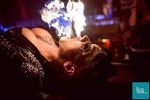 AMMUNITION
Ammunition is co-founder of the performance troupe SS-Triple X. She has been gracing Chicago's stages as an independent performer since 2006. She specializes in neo variety burlesque, feather, parasol, silk fan and LED isis wing dances, fire-eating and breathing, palm torch, angle grinder acts and body modification rituals. Merging visual percussion with power tools, Ammunition leaves the audience hot in their seats!
Ammunition holds residency at Chicago's most notorious party, Porn and Chicken Dance Party! She is a resident performer at Debonair Social Club's No Tell Motel produced by Sammy Tramp! She is an active participant in Chicago's Burning Man Community and in Black Rock City. She also was featured grinding sparks for Steve Aoki, Skism, Derrick Carter, Figure, Buku, Felix Da Housecat, Tommie Sunshine and Ghastly! You may have even spotted her onstage grinding for 2011- 2014's Northcoast Music Festival, Wavefront Music Festival, Spring Awakening Music Festival in 2012-2016, Life in Color and Reaction NYE at Rosemont! She has returned to the stage in Madison for the Fire Ball Masquerade for 4 years in a row and will be returning 2017! She made her Show Me Burlesque debut in St. Louis and Snake Oil Festival in NOLA in 2016!
She was nominated, competed and won the Performing Artist of the Year award from Chicago Raw Artists in 2011. She also won Best Gogo Dancer of 2015 for Chicago Nightlife Awards!
Ammunition is fire and grinder insured through Specialty Insurance Company.
She is locked and loaded, she is Ammunition.