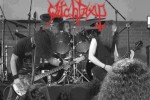 WITCHTRAP
Witchtrap's Metal is: Unfit music, Nasty music, Aggressive music, Noisy music, for the ears of our parents!!! No More Beautiful Music in Metal!!!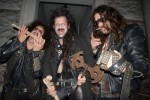 SHITFUCKER
Demonbitch – Bass, Vocals (2005-present)
Shagrat – Guitars (2006-present)
"Motor City" Chaz – Drums (2008-present)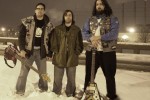 SAURON
Formed in 2000, when Doomy G. Blackthrash met Vic. Mike joined in 2002. Sauron plays extreme, blackened thrash in the vein of German thrash bands.
In the works of J.R.R. Tolkien, Sauron was Morgoth's abominable lieutenant during the First Age. He was also the creator of the Rings of Power and the Dark Lord of Mordor, whom the Fellowship of the Ring sought to defeat.
Victor "Lore Lord" Ruiz- guitar
Mike "Skinthrasher" Hudson- drums
Doomy G. Blackthrash- bass/vocals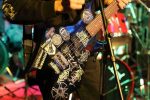 LETHAL SHÖCK
Chicago trio Lethal Shöck drinks from the purest well of heavy metal glory and pisses out their own brand – atomik metal. A bastardization of d-beat, speed metal and heavy metal with majestic guitar solos, they definitely don't re-invent the wheel, they just cover it with spikes, light it on fire, and hurl it down a mountain towards a church picnic while slamming Coors & hailing the goat
$32 Two Day Pass
includes admission to FRI 9.15 + SAT 9.16