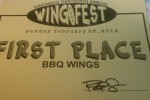 Chill out every Tuesday to Mr. Blotto and enjoy Award Winning Best In City $.25 Jumbo Chicken Wings.
Look for the Rock Buses around town. Taking you to concerts, all White Sox home games and more this Summer.
Thanks XRT for having one of our all time favorites hit the stage!