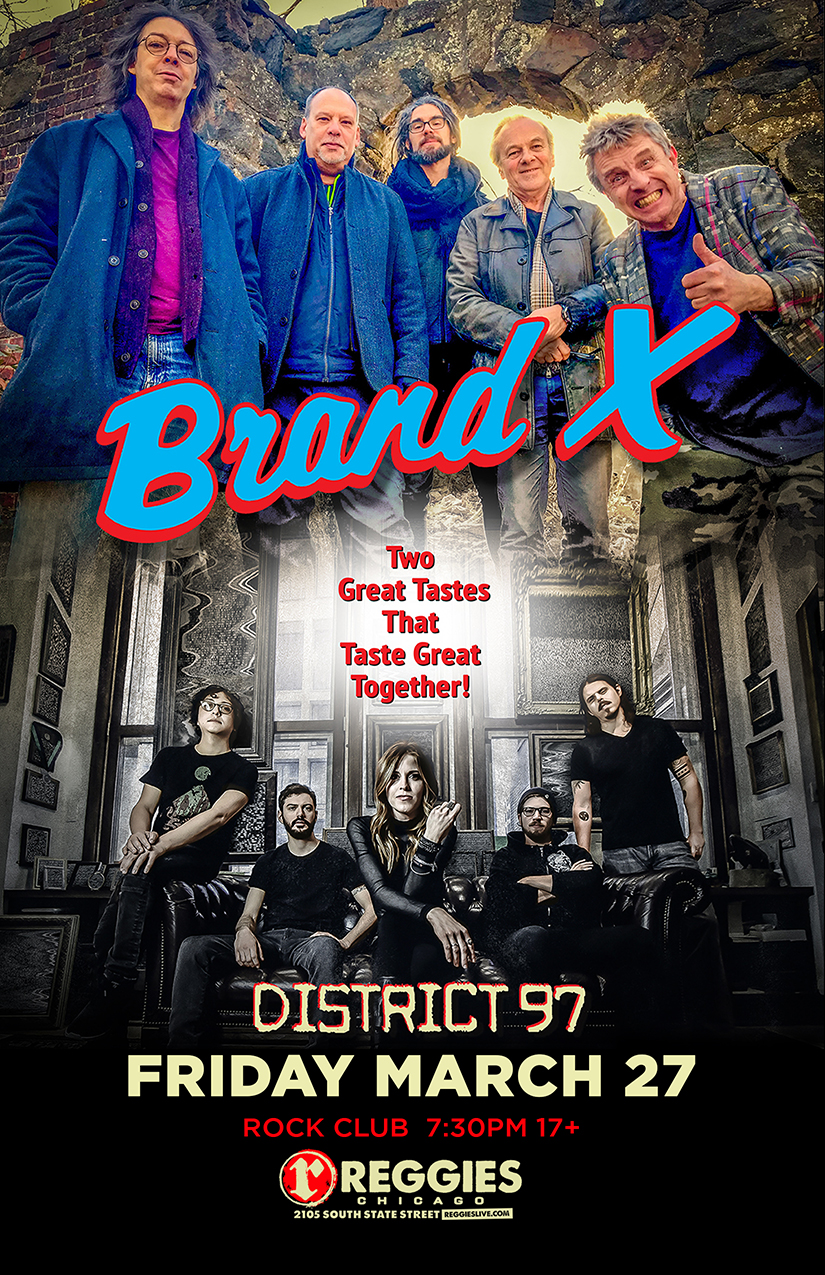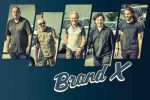 BRAND X
Brand X are: John Goodsall, Percy Jones, Kenny Grohowski, Chris Clark, Scott Weinberger
BRAND X are recognized as true musical pioneers, as they helped create an entire musical genre and influenced a broad spectrum of musicians and bands, from Phish to Dream Theatre. They are unrivaled in their creativity, originality and approach. Their contemporaries include bands such as Weather Report, Headhunters, Mahavishnu Orchestra, Jaco Pastorious and Chick Corea, all crafting a unique blend of Jazz, Rock, and Ethic influences now widely known by fans worldwide as Fusion.
Many claim it's BRAND X's unique combination of masterful chops mixed with their childlike melodies that make so special. Some musicians play from inside their own world, but John Goodsall, Percy Jones, Kenwood Dennard and the guys from BRAND X play from their own universe! REUNION: After years of rumors of a potential reunion, it is finally happening. Three of the four main members came together recently in New York, and according to sources present at the rehearsals, listening to them play was "…like traveling back in time to the legendary 'Livestock' album – there was no question this was BRAND X! Their sound was uncannily identical to the BRAND X of 'Livestock' – and that in itself speaks volumes"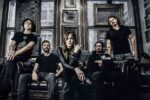 DISTRICT 97
DISTRICT 97 is undoubtedly the most musically-adventurous rock band in the world to feature an American Idol Top 10 Female Finalist. Since 2008, this quintet from Chicago has melded an adventurous, uncompromising instrumental prowess with the look, sound, and stage presence of vocalist Leslie Hunt. Through world tours and a stream of studio and live releases, the band has garnered a worldwide fanbase; collaborating with iconic singer/bassist John Wetton (King Crimson, Asia, UK) and drawing praise from Bill Bruford (drummer of Yes/King Crimson/Genesis), Mike Portnoy (drummer of Dream Theater/Transatlantic) and other rock luminaries along the way. Their new album Screens and its accompanying live show are their most ambitious efforts to date.