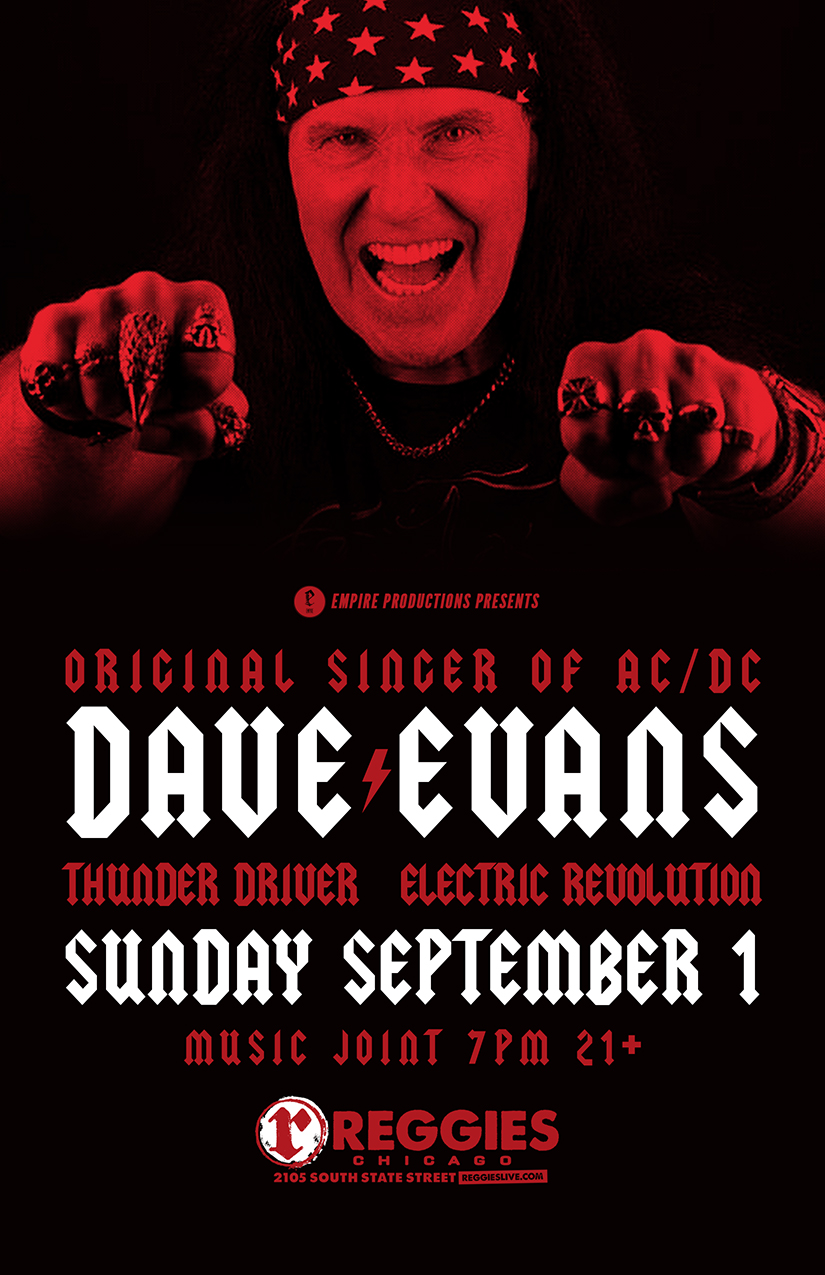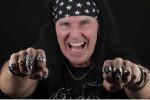 DAVE EVANS (Original AC/DC Singer)
Dave Evans originally arrived in Australia from Carmarthen Wales, aged 5, and settled in North Queensland with his family.
After forming his first band In Session in Charters Towers when he was 17 Dave moved to Sydney where he helped form a band (no name yet!) with Malcolm Young, Colin Burgess and Larry van Kriedt – a week later Malcolm's younger brother Angus joined. Malcolm and Angus' sister-in-law Sandra came up with the name AC/DC – to signify power and energy – and so one of the greatest rock and roll bands ever was born!
AC/DC's first gig was at Chequers Nightclub in Sydney on New Years Eve 1973 and the band went on to attract a strong live following in the next few months before recording their first single – "Can I Sit Next To You Girl?" b/w "Rocking In The Parlour".
At this time Angus started wearing his now famous schoolboy uniform and with their single racing up the national charts AC/DC undertook a gruelling tour beginning at the Sydney Opera House and then playing to packed houses all around Australia. Life on the road is tough for any band and frictions and egos increased steadily until a punch-up between Evans and their manager made life on tour unbearable – and a split between Evans and AC/DC became inevitable.
Bon Scott was a friend of Malcolm and Angus' elder brother George Young (a member of the legendary Easybeats – "Friday On My Mind" and others – and a well-known Australian record producer with Harry Vanda) and had seen the band perform in Adelaide. He agreed to join AC/DC, by this stage one of the most promising and exciting rock bands in Australia, and he and the band went on to rock 'n' roll immortality as one of the biggest bands in the world before his death in 1980 where he was replaced by Brian Johnson.
After parting ways with AC/DC Dave Evans moved to Newcastle just north of Sydney and joined up and coming hard rock outfit Rabbit in early 1975. Rabbit were already the number one rock band in Newcastle and the surrounding area and Dave had seen them performing at Chequers nightclub in Sydney and was impressed with their confronting stage presence. It wasn't long until they had signed with CBS records and recorded their first album "Rabbit" which had some success. In 1976 they recorded the album "Too Much Rock And Roll" and with their appearances on the numerous television pop/rock shows this album launched them into national popularity.
Rabbit were described as frenetic, violently hedonistic and Dave himself was described as savagely heterosexual. Rabbit after-show parties were always wild affairs and popular with friends, fans and groupies.
The "Too Much Rock And Roll" album was then distributed in Japan, Germany, France, Luxembourg, Holland, Finland, Sweden, Norway and Denmark. Although sales were steady Rabbit did not tour these countries as two members called it quits after a grueling three month Australian tour. The band continued after adding a new drummer and released the single "Let Me" but it wasn't the same feeling without the two original members and the band folded in 1978.
Dave Evans & Thunder Down Under was formed in 1984 and he signed with independent label Reaction Records and released the album "Dave Evans & Thunder Down Under".
After Dave Evans & Thunder Down Under split a couple of years later, Dave pursued an acting career with roles in small production Australian films plus working in live théâtre
In early 2000 Dave was invited to be a special guest for Melbourne AC/DC tribute band Thunderstruck for their 20th anniversary memorial gig for Bon Scott. This special occasion was recorded live and the "A Hell of a Night" CD was released through Perris Records .
Dave has since performed in Europe and the USA as a solo artist. and in 2004 recorded the classic rock album "Sinner". The album is widely regarded as a modern day rock and roll masterpiece. The track "Sold my Soul to Rock and Roll" was the 1st single to be lifted from the album and was also nominated at the Los Angeles Music Awards for Best Rock Song.
In 2008 Dave Evans signed his album "Judgement Day" to German Label STF Records The album has received great reviews throughout the world and is another quintessential hard driving classic rock album.
The Judgement Day album was also released in April 2010 through Rocksector records 2012 saw Dave Evans collaborate with Texas Rock/Blues legend and former Alice Cooper guitarist, John Nitzinger, to produce the album REVENGE released in 2013 on Bad Reputation Records and has had five out of five star reviews worldwide and one ten out of ten – Outstanding.
2013 saw Dave Evans record a four track EP CD in England for Rocksector Records and released in early 2014 again with outstanding reviews and nominated for two Music Industry Awards UK.
December 2014 sees the release of a new 5 track EP CD recorded in Dallas, Texas – What About Tomorrow. After continuing to tour in the USA, The UK and Europe Dave recorded a new 5 track EP with Norwegian rockers, Barbed Wire, titled "Wild" which was released in January 2017.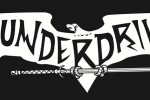 THUNDER DRIVER
Thunder Driver was formed in the fall of 2004 in the quiet northeast Chicago suburb of Zion IL. Raised on the influences of KISS, AC/DC, and Motorhead, this band is anything but quiet as their midwest roots would suggest. Their goal from the start was the to turn modern music on it's ear and give the audience the band, songs, and performance they always deserve. Originally a power trio for the first five years, they decided another guitar was needed to push the band over the top. In 2011 a second guitar player named Danny Fitz was added to the fold to fill out the sound and give them the dominant sound they have today. Now with full speed ahead the band is a four piece rock n' roll juggerrnaut that strives to capture the true essence of what music is all about. Being true to the music while putting on a great, high energy live show. Thunder Driver flaunts a twin guitar attack with blistering dual solos and a pounding backbeat that satisfies every rock fan from young to old.
For the past six years Thunder Driver has played with many great artists such as the Chicago doom metal pioneers Trouble, (Century Media Records) Rival, (Metal Blade Records) and The Last Vegas, (Eleven Seven Music) along with many popular venues including The Double Door, Durty Nellies, as well as many other locations across the country.
In the fall of 2010, Thunder Driver released their first full length album "Atomic Rock". The album is comprised of 15 tracks that keep you hooked from the first guitar chord to the last symbol crash. In the spring of 2011 and on the heels of releasing their album, the band signed a distribution deal with Retrospect Records, out of Las Vegas, Nevada to help get their name and product out to a worldwide audience as well as releasing the album on ITunes, and Amazon.com with digital downloads newly available. They hope that all who hear it will join them in ushering in the new era of rock n' roll, and keep the dream of true music alive for future generations.
This is Thunder Driver!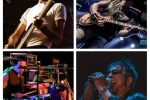 ELECTRIC REVOLUTION
The Revolution!!!! We are looking forward to many positive things,Recording, Performing and being able to see friends old and new! With David Lawson of Nick Fury Lead Vocals and Steve Crucianelli of Old Junk, Nick Fury, Br6ther on Bass Guitar and Vocals / Joe Gajan of Spider xXX, Joe Gajan Group, Soul 69 on kill Guitar and vocals / Billie Pulera of Nick Fury, Br6ther on Drums and Vocals! with the vision of creating and performing music , Hard,Heavy, soulful, Dirty Blues based 70s flavored Hard Rock and Roll,Its of our roots, Back to the vibe of bands like Deep Purple, Zeppelin,Grand Funk, Mountain, Montrose, you know of the good shit! So please keep your ears and eyes open for up and coming info and details about the Electric Revolution! With peace and much love!