"The band is taking a break due to personal health issues and hopes to be back playing shows at 100% as soon as possible."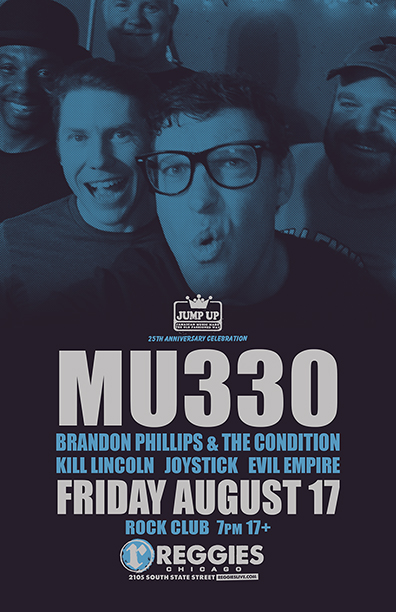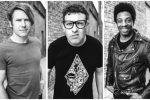 MU330
MU330 (pronounced "em-you-three-thirty", or "muso" as in musically aware) is a ska punk band formed in 1988 in St. Louis, Missouri. The original members met in St. Louis University High School music class 330 (hence the name of the band).
BRANDON PHILLIPS & THE CONDITION
(featuring members of The Gadjits)
"There was a certain style of songwriting and performance that I had always wanted to do but had never taken the plunge." Says Brandon Phillips, central figure in Kansas City, Missouri's brand new pop-soul group, Brandon Phillips and The Condition. In response to that unscratched artistic itch, Phillips began writing and recording in 2015 with the help of his brothers Zach Phillips (The Architects, The Gadjits) and Adam Phillips (The Architects, The Gadjits, Radar State) and enlisting the help of various KC area musicians along the way to flesh out a sound that was equal parts Get Happy-era Elvis Costello and early Motown.
In 2016, the first, official lineup of BP+C came together and started rehearsing for their first batch of shows. The pedigree of the lineup then, now and always – including members of bands like The Architects, Rachel Mallin and The Wild Type, The Roseline, The Gadjits, Hi Lux and Madisen Ward and the Mama Bear – speaks volumes to the force with which BP+C hit the ground running.
On their new two-song single Heartsick/Clean and Sober Brandon Phillips and The Condition squeeze the very juice from their Costello + Motown model and emerge with a playful, swinging power-pop-soul that sticks to you like psychic sugar.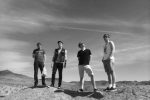 KILL LINCOLN
Following in the footsteps of bands like Less Than Jake, The Suicide Machines, and We Are The Union, Washington DC's Kill Lincoln blends no-bullshit ska-punk wi
th addictive rock anthems, throwing in the energy of a basement hardcore show for good measure. Their recklessly fun punk ethics collide with quality musicianship, sounding like the bastard son of Kid Dynamite and Streetlight Manifesto. If you're not circle-pitting then you're probably screaming along, and humming the horn lines while you're nursing your hangover the next day. Mixing in elements of hardcore, skate punk, and pop punk, there's something for everyone…as long as everyone likes it fast and fun.

We played some shows once and it was pretty cool.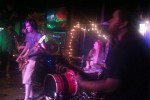 JOYSTICK
From the banks of the mighty Mississippi, Joystick doesn't merely play Ska and Pop Punk – they inhabit the sound like it's a ramshackle house that's keeping them alive. Built on laser tight rhythms, infectious vocals, and a fierce brass section, Joystick calls up the spirit of the 90's melodic ska/punk sound while still retaining a strong sense of their New Orleans roots, creating a unique sound, all their own. Tight but never slick, fun but never goofy, intense …but never serious, Joystick combines Ska, Punk, Reggae, and Jazz to create something that's genuinely lacking in a great deal of contemporary music: joy.
All previous members of successful nationally known bands, Joystick hit the ground running in 2009. Within four months of forming they were already on an extensive North American tour with a full length album under their belt. You can tell that the septet are having an absolute stratospheric blast every time they're on stage together and they transfer that feeling of unrestrained joy to the audience with an almost casual effort. But make no mistake; Joystick is working overtime to generate that joy, and the work shows through every bit as clearly as they play. Simply put… if Joystick is playing, you want to be there.
At the turn of the decade Joystick released their much anticipated second album followed immediately with their third U.S. tour. Still keeping true to their DIY roots by playing dive bars, and clubs the band's momentum continued to grow, allowing them to play sold out shows at much larger venues such as The Masquerade, and House Of Blues.
2011 brought Joystick to new heights with exposure on college radio stations all over the east coast with their single "Everything Went Dumb" That same year also brought Joystick out for their largest tour yet and saw them conquering the 300th show benchmark. Later that year Joystick returned back to the studio to record their third and most ambitious album to date.
As Joystick looks back over their years of relentless touring and recording, they are proud of their accomplishments and see no reason to slow down.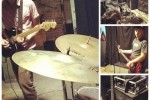 EVIL EMPIRE
Evil Empire is an eight piece political ska band from the Chicago suburbs. Fuck all inequalities, smash imperialism, keep it real, have fun. That's our stance. Teach yourself.