The concert featuring Old Man Saxon is RESCHEDULED. New concert date is Thursday, October 8, 2020. Previously purchased tickets will be honored at the door on the new date. If you are no longer able to attend, refunds are available at original point of purchase upon request.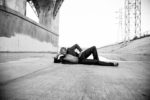 OLD MAN SAXON
Old Man Saxon spent 2014 living out of his car while pursuing his rap career. He slept in the backseat of his Ford Explorer, showered at gyms, ate Happy Meals twice a day, and worked nights at a restaurant to keep money in his pocket.
Every night, he wrote lyrics to keep his mind off the daily struggles. Over the course of the year, he wrote hundreds of songs, recorded about 30, and selected four songs that best captured the year—a defining moment in his life and career—for his new album, The Perils.
The music video for the title track of the album is directed by Anthony Yano Hays. His goal was to truthfully and powerfully portray the indescribable loneliness, anxiety, and vulnerability that Old Man Saxon felt while being homeless.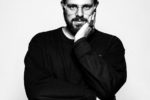 RICH JONES
Rich Jones is a prolific Chicago artist, community figure, and veteran of the cultural scene. Known for his versatile and evolving style, his new album, The Shoulder You Lean On, firmly plants the hip-hop rooted artist as a powerful songwriter and singer. Jones began in Chicago as part of the group Second City Citizens where he explored his talents as an MC. The group founded a monthly hip-hop showcase in Chicago, now known as All Smiles, that has become a staple in the local scene and has continued for over five years. Through various collaborations with people like Supa Bwe, Taylor Bennett, and The O'My's, Jones gained praise around the city, eventually being voted second best rapper in the city by the Chicago Reader in 2016, right behind Chance The Rapper. Jones shifted from straight rapping into a more melodic style, culminating in his lush, poppy 2017 release VEGAS. That EP, and several loose singles, prompted appearances in NPR, Chicago Tribune, FOX 32's Good Day Chicago, and Consequence of Sound.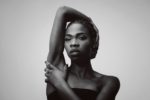 HAVIAH MIGHTY
Haviah Mighty didn't need to change her birth name when she decided to dedicate her career to music. In fact, Mighty couldn't be more accurate a word to describe the artist, named one of XXL's 15 Toronto Rappers You Should Know in 2019.
Raised in a musical household in Brampton, Ontario, Mighty started singing at the age of 4, rapping at 11, and producing at 15.
Well-known for being one of the three MCs who make up The Sorority — a hip-hop group born during an all-female cypher on International Women's Day in 2016 — Mighty is making equally large waves as a solo artist.
Haviah has been releasing music independently since 2009, but it was her project, Flower City (2017), that propelled her solo career into further success. To date, Mighty recently released Polaris Prize-winning album, 13th Floor (2019), her most fully-realized project to date – making history as the first hip hop artist and the first black woman to ever receive the award. Garnering overwhelming praise from the likes of Pitchfork, Billboard, Hot New Hip Hop, and Lyrical Lemonade to name a few, Haviah continues to carve out spaces that boldly defy gendered expectations for women in hip hop.
Haviah's explosive live show, filled with in-your-face intensity and her fast, technical flows, has also quickly developed her reputation as one to keep an eye on, earning her opening slots for acclaimed artists like Ice Cube, Snoop Dogg, Rick Ross, Redman and Method Man, Sheck Wes, Nelly, Desiigner, and Kranium.