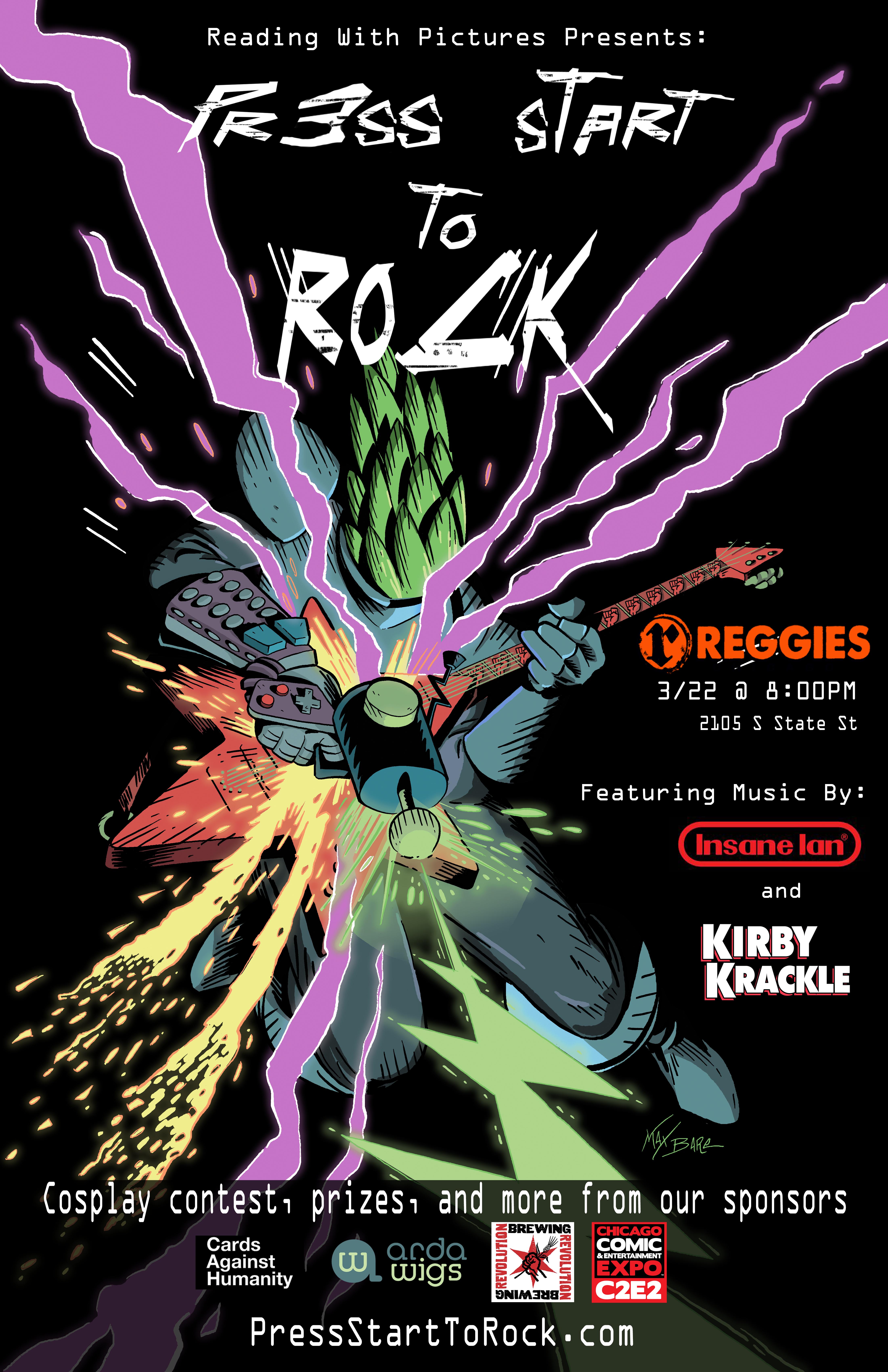 Reading With Pictures presents: Press Start to Rock
Reading With Pictures is a 501(c)(3) nonprofit organization that advocates for the use of comics in the classroom and beyond to promote literacy and improve educational outcomes for all students.
We are back for our 7th year as the longest-running C2E2 afterparty!  In partnership with Revolution Brewing and Reggie's Chicago, we will be bringing you another night of great music, prizes, cosplay, and more!
All proceeds from tickets sales to the Press Start to Rock after party is donated to Reading With Pictures, a non-profit organization that works with artists and educators to integrate comics and education.  They get comics into schools, and schools into comics!  They have done amazing things worldwide working with The United Nations and UNICEF.