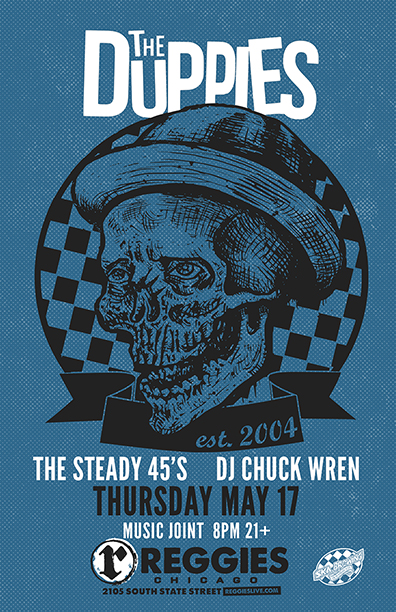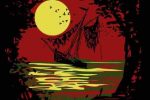 THE DUPPIES
Ruddies in search of traditionalism and the smooth rock steady sounds that aspire to be kin to all that is the founding sounds of Jamaican/Brixston Rock Steady Ska Reggae. The Duppies are a high powered seven piece rocksteady ska band of eleven years from Gainesville FL. Their sets include an attention getting rhythm section prone to causing fits of dancing fury backed up by rip roaring horn solos from the sax and trumpet. Top it all off with smooth vocals and stream lined percussion.
With a minimum of 600 shows under the belt The Duppies have played with such acts as The Slackers, The Toasters, Less than Jake, King Django, New York City Ska Jazz Ensemble, Pato Banton, Westbound Train, members of the Skatalites, Whole Wheat Bread, Void Union,Slightly Stoopid, etc. Tours have included playing venues such as Middle East in Boston, Trash Bar in Brooklyn, Churchills in Miami, Dragons Den in New Orleans, The Social in Orlando, The Mohawk Place in Buffalo and many more plus the Fest 3,fest 13, Sun Fest, Suwanee Music Fest and The 12th & 13th Annual Grace Jamaican Jerk Festival.
The Duppies are a unique Florida gem keeping the rocksteady alive in the Southeast with a loyal following and a level of professionalism that keeps people wanting more.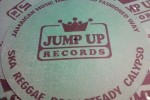 DJ CHUCK WREN
(Jump Up Records)
DJ Chuck Wren has hosted the ska radio show "Everything Off-Beat" across the Chicago dial since 1989, currently airing Sundays at 9 PM on WLUW-FM 88.7. Since 1993, his label JUMP UP RECORDS ( www.jumpuprecords.com ) has released over 100 albums including ones by local faves Deal's Gone Bad, The Drastics, and Green Room Rockers. His monthly night at Delialh's is Chicago's longest running ska/reggae night at 18 years, and when he spins you see piles of piles of original Jamaican 45s sprawled all over the place.