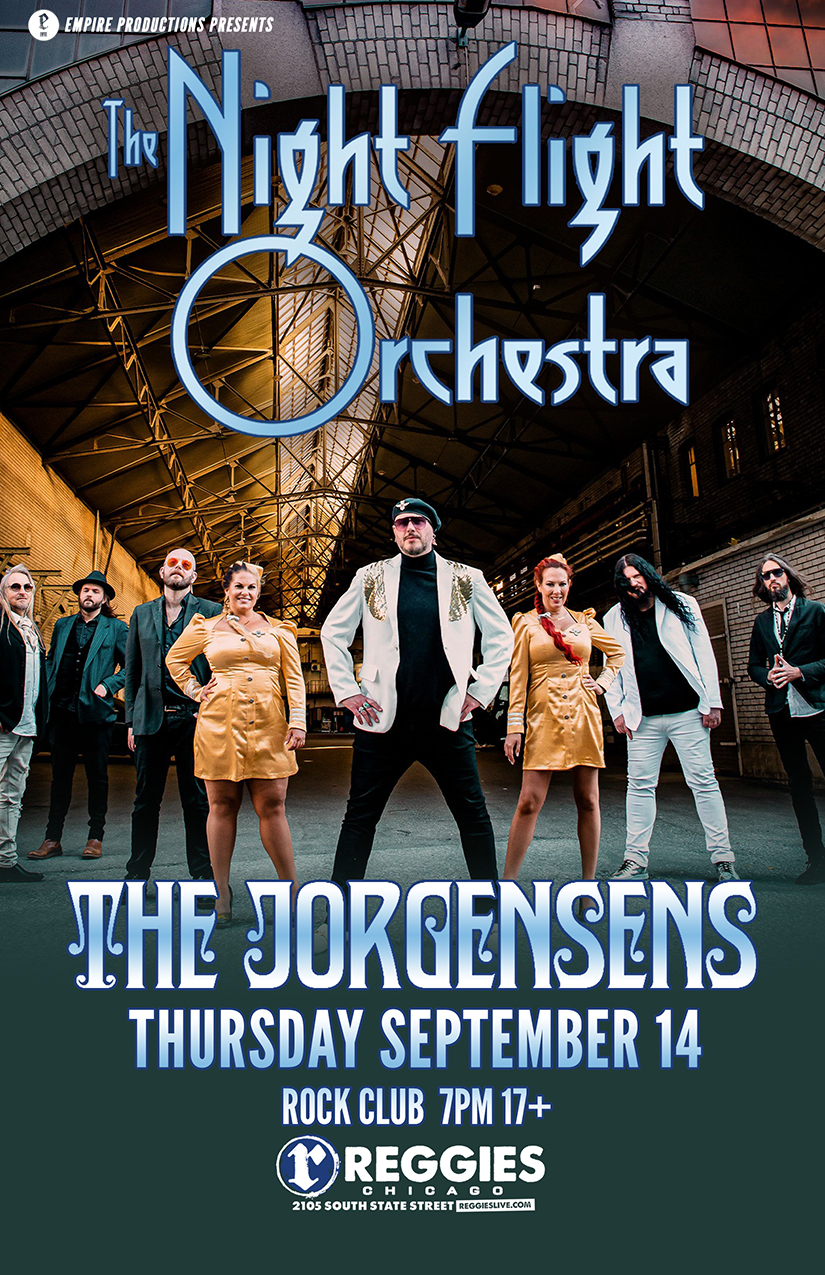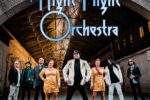 THE NIGHT FLIGHT ORCHESTRA
The band that formed as an idea of friends from several well known rock/metal bands (SOILWORK, ARCH ENEMY, MEAN STREAK) back almost a decade ago and has been dropping jaws ever since. With 5 albums already under their belt, 2 nominations for the Swedish Grammies, countless live shows and praises from fans and media alike, TNFO have steadily upped their game when it comes to paying tribute to a decade that influences all sorts of people and even industries to this day – the 80s. With hits like "Domino", "Lovers In The Rain", "West Ruth Ave", "Divinyls" or "This Time", the band manages to maintain a variety of vibes and emotions within every album. From hard rockers, poppy digressions to progressive epics, disco-esque songs and almost cheesy yet loveable ballads.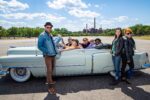 THE JORGENSENS
Connections between partners, whether they be spiritual, romantic or creative can be the origin of true magic. The journey of Brianna and Kurt, and evolution of their creative collaboration, has yielded music that defines both of them through the vehicle of The Jorgensens. There is an honest authenticity of the repertoire they've created which is both timeless and classic.  Their performances are genuine, soulful and relatable for many who will hear these songs. This kismet did not emerge overnight, but is the product of years of being in one another's creative lives, collaboration, friendship, and inevitably falling in love.
Kurt Jorgensen has been a long time band leader, releasing eight albums to date, while receiving the praise of fans and critics alike. The Minnesota Music Awards has presented Kurt with singer of the year, entertainer of the year, songwriter of the year, album of the year, and song of the year.
Brianna Tagg-Jorgensen has played in a number of bands due to her multi instrumental talents. Being proficient at piano, guitar, and has been lucky enough to tour nationwide. Brianna has performed multiple times at South by Southwest and was the lead vocal on a track that was nominated for an Independent Music Award.   Kurt and Brianna Jorgensen have toured the nation with their unique sound finding it to be a success no matter what the audience.