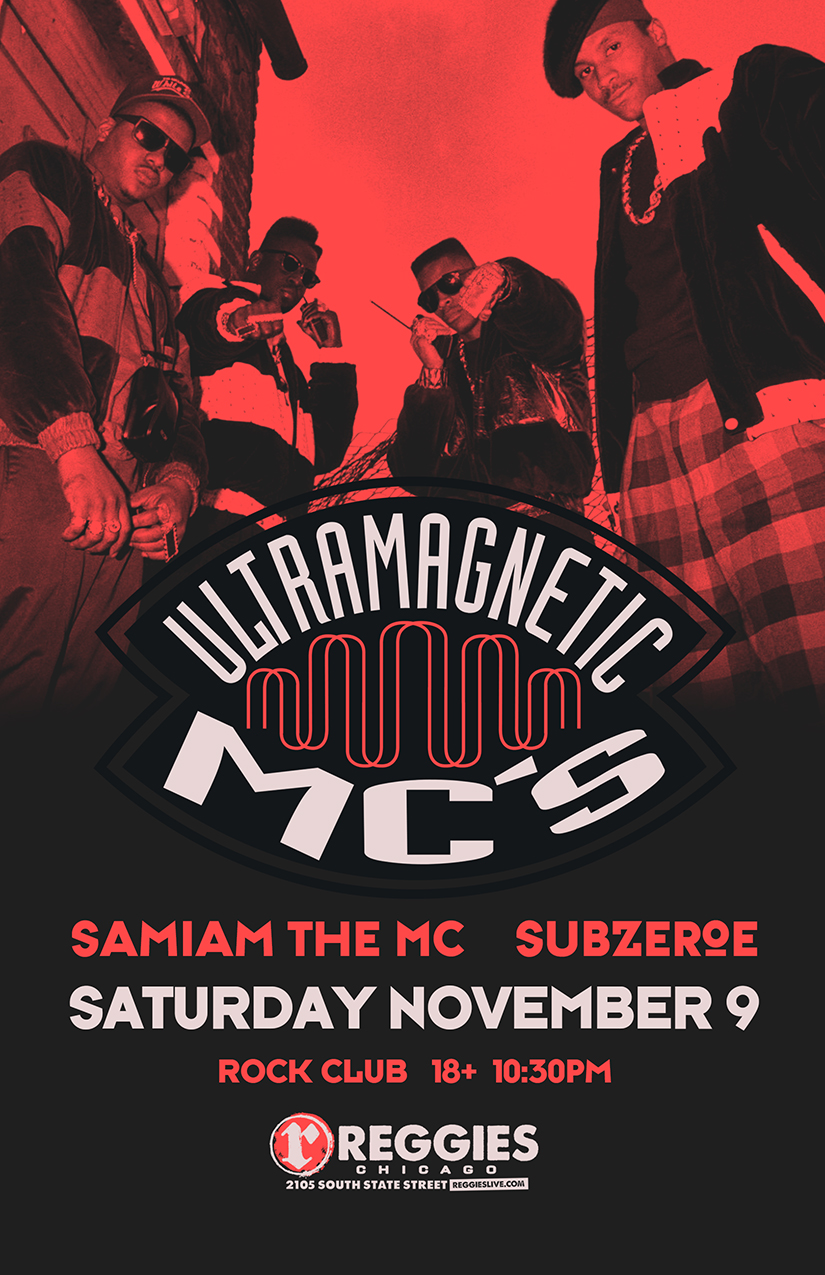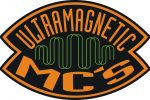 ULTRAMAGNETIC MC'S
During its early years, hip hop was known for its raw panoramic depictions of urban street life. In an effort to yield the most accurate content, descriptions were often presented in a severely sparse and straightforward tone. The Bronx-bred The Ultramagnetic MCs didn't fit the mold, but they were a significant force in the budding hip hop movement. Originating in the mid-'80s, the group leaped into the scene with bizarre metaphors, a complex vocabulary, and boasts of an absurd nature. Another innovation introduced by the crew was their style of production. While most hip hop of the '80s merely consisted of recycled disco breaks, Ced Gee — The Ultramagnetic MCs' primary in-house producer — was one of the first hip hop composers to deconstruct existing samples and rearrange them to create an entirely new musical organism. While they are perhaps one of the genre's most overlooked groups, The Ultramagnetic MCs were prolific and responsible for launching the careers of several other prominent hip hop figures.
Formed in hip hop's famed birthplace of The Bronx and comprised of MCs Kool Keith and Ced Gee and DJ duo T.R. Love and Moe Love, The Ultramagnetic MCs' first release was the 1985 12" To Give You Love (Diamond International). The following year, they released the 12" Ego Trippin (1986 Next Plateau Records), which acquired a global buzz and still holds strong to its status as a hip hop classic. In 1987, the group rearranged a Joe Cocker drum sample for their third 12" release, Funky/Mentally Mad (Next Plateau Records), which became a hit like the MCs' previous release and is noted for its wordplay. Funky/Mentally Mad has since become one of hip hop's most prestigious collector's items.
At this point, a good amount of hype had begun to encircle the crew. Kool Keith's oddball lyrics were some of the first to efficiently rhyme polysyllabic words together and his fondness for unorthodox topics put him in a realm all his own. Meanwhile, Ced Gee's production was also drawing interest. Apart from his work with Ultramagnetic, Ced Gee also worked alongside artists like the legendary group Boogie Down Productions, for whom he contributed a sizable amount of production for their watershed debut album Criminal Minded (1987 B-Boy Records). While Ced Gee is not credited for his work on Criminal Minded, the album's uncharacteristic sampling of artists like AC/DC is certainly indicative of Ced Gee's revolutionary manipulation of samples.
Following the trio of well-received singles, The Ultramagnetic MCs released their first full-length album, Critical Beatdown (Next Plataue), in 1988. Though the album was somewhat disappointing in terms of sales, Critical Beatdown is widely considered a hip hop classic. Songs like "Break North" and "One Minute Less" highlight Kool Keith's absurd lyrics, which vividly paint an abstract but immensely enjoyable rhythmic picture. These eccentric musings would be an early indicator of later Kool Keith projects rooted in absurdity. Ced Gee's production techniques were also snagging plenty of attention and his re-working of samples for Critical Beatdown is often credited as having pioneered the "golden-age of sampling," an era later made famous by legendary hip hop producers like DJ Premiere and Pete Rock. Just as Ultramagnetic's debut is an amalgamation of the music of other artists like James Brown, The Meters, Afrika Bambaata, and Kraftwerk, Critical Beatdown has subsequently been sampled by the likes of The Prodigy and Nas. The album's first single was "Traveling at the Speed of Thought" with the b-side "A Chorus Line," which has arguably surpassed the original single in popularity and also introduced fellow-Bronx rapper Tim Dog.
A mere one-album into their careers, the group temporarily disbanded in 1990. Most of the members of Ultramagnetic MCs kept a low profile. However, Ced Gee continued to involve himself in productions, including the track "Fuck Compton" from Tim Dog's album Penicillin on Wax (1991 Ruffhouse). The song was a scathing response to several Los Angeles-based rappers who were flamboyantly championing the West Coast's newly found mainstream visibility. "Fuck Compton" is often seen as one of the pivotal songs in the formation of the tense West versus East Coast feud.
The Ultramagnetic MCs reformed and released their second album, Funk Your Head Up (Mercury), in 1992. Now on a major label, the quartet's music was pushed in a more commercially viable direction. While the group recorded Funk Your Head Up in their typical fashion, mixing and remixing duties were outsourced to producers outside of the Ultramagnetic camp at the label's demand. Thus, the final product was not completely in-line with the uniqueness the group had built their name on. Consequently, the album's commercial feel repelled longtime fans. The non sequitur feel of he album also did nothing to improve the album's sales. The only remotely successful element of the Bronx crew's sophomore album was a remix of the track "Poppa Large," re-worked by New York production mainstays Da Beatminerz. However, this mix was not included on Funk Your Head Up.
Their third full-length album, 1993's The Four Horsemen (Wild Pitch), is not only a return to the strange sensibility The Ultramagnetic MCs had originally built their reputation upon, but it is also the group's most esoteric and dark effort to date. Manifesting their ability to evolve their sound to coincide with the evolution of hip hop, The Ultramagnetic MCs implemented a smokier and jazzier feel, similar to the jazz-powered groves in the music of other contemporary groups of the time like A Tribe Called Quest and Digable Planets. The entire group contributed to the production of The Four Horsemen and they also recruited the services of fledgling underground producer Godfather Don, who helped fine-tune the Jazz-based feel of the group's new sound. Kool Keith's lyrical imagery is as otherworldly as ever and a welcome return to form for hardcore fans. Despite the fairly positive response to the Bronx-crew's third album, they decided to split up again. Kool Keith went to work with Godfather Don, calling their duo The Cenobites (named after the hermit-like conditions they recorded in). In 1993, they released Cenobites LP (Fondle).
While Ultramagnetic MCs were split up, the compilation The Basement Tapes 1984-1990 (1994 Tuff City) surfaced, most notable for its immensely rugged sound-quality due to its decrepit source cassette tapes. Subsequently, several Ultramagnetic releases were also released while the group was still separated, including New York What Is Funky (1996 Tuff City), Mo Love's Basement Tapes (1996 Old Skool Flava), The B-Side Companion (1997 Next Plateau), and finally Smack My Bitch Up (1998 Tuff City).
Meanwhile, Kool Keith steadily began to emerge as one of underground hip hop's most iconic figures. Recording under the first of many aliases, Kool Keith adopted the lyrical guise of Dr. Octagon and released Dr. Octagonecologyst (Dreamworks) in 1996. Dr. Octagonecologyst was produced by fellow hip hop innovator Dan the Automator and was supplemented by the scratches from the prolific DJ, Q-Bert. The album has been called a "psychedelic concept album" and fused an enthusiasm for horror, science fiction, and pornographic films. The Bronx-born MC then recorded his first solo album under his original moniker, Kool Keith. Further exploring the pornographic themes from Dr. Octagonecologyst, Kool Keith dropped the album Sex Style (Funky Ass Records) in 1997, which Keith claimed was the first album in the genre "pornocore." Two years later, Kool Keith took another alias and recorded First Come, First Served (Funky Ass Records) under the name Dr. Dooom. While Dr. Octagon was a gynecologist with clandestine intentions, Dr. Dooom was a deranged serial killer who kills Dr. Octagon in a skit on the album — a move many critics felt was symbolic of Kool Keith attempting to again stray towards more street-centered themes. Keith followed up with Black Elvis/Lost in Space (1999 Ruffhouse) that same year before releasing sequel albums for both Dr. Octagon with The Return of Dr. Octagon (OCD International) in 2006 and Dr. Dooom's Dr. Dooom 2 (Threshold) in 2008. He also unleashed several more releases under the name Kool Keith, such as Matthew (Funky Ass Records) in 2000 and Spankmaster (TVT) in 2001.
After The Ultramagnetic MCs collectively released a single titled "Make it Rain" in 2001, it was believed that a reunion was imminent. Finally, over twenty years after their formation, the group released The Best Kept Secret (DMAFT) in 2007. One of hip hop's most daring groups, The Ultramagnetic MCs innovated the art form of MCing by highlighting language. They showed that the MC is not merely a competitor but also a poet. Not content to match their lyrical dexterity with ready-made compositions, the group revolutionized the art of sampling as well and stand as one of hip hop's most groundbreaking groups.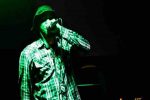 SAMIAM THE MC
(Chicago, Il) SamIam The MC is an independent HipHop artist, nationally acclaimed Freestyle MC/Battle rapper, B-Boy & event promoter. Sam's music reflects the 90's "Golden Era" vibe of positive HipHop music with a current twist lyrically and sonically. Sam has won major competitions such as B.E.T. Freestyle Friday 106 & Park (retired), Finalist for MTV World Rap Championship for $1 Million, Rhymespitters 4 All City Chicago Rap Champion (2007) and much more! He is a member of well known Chicago crews: SAK (Stars Are Kings) & Chi-Rock Chapter 4.
Sam hosts a monthly open mic called "Boom Bap" @ Subterranean in Wicker Park every 4th Monday for all genres. Check out his current album Golden Age 2 on bandcamp and stay tuned for his upcoming album: Birth of A New Era.
*Real HipHop is not going anywhere and SamIam The MC is here to help keep it alive! Follow on Twitter: @samiamthemc