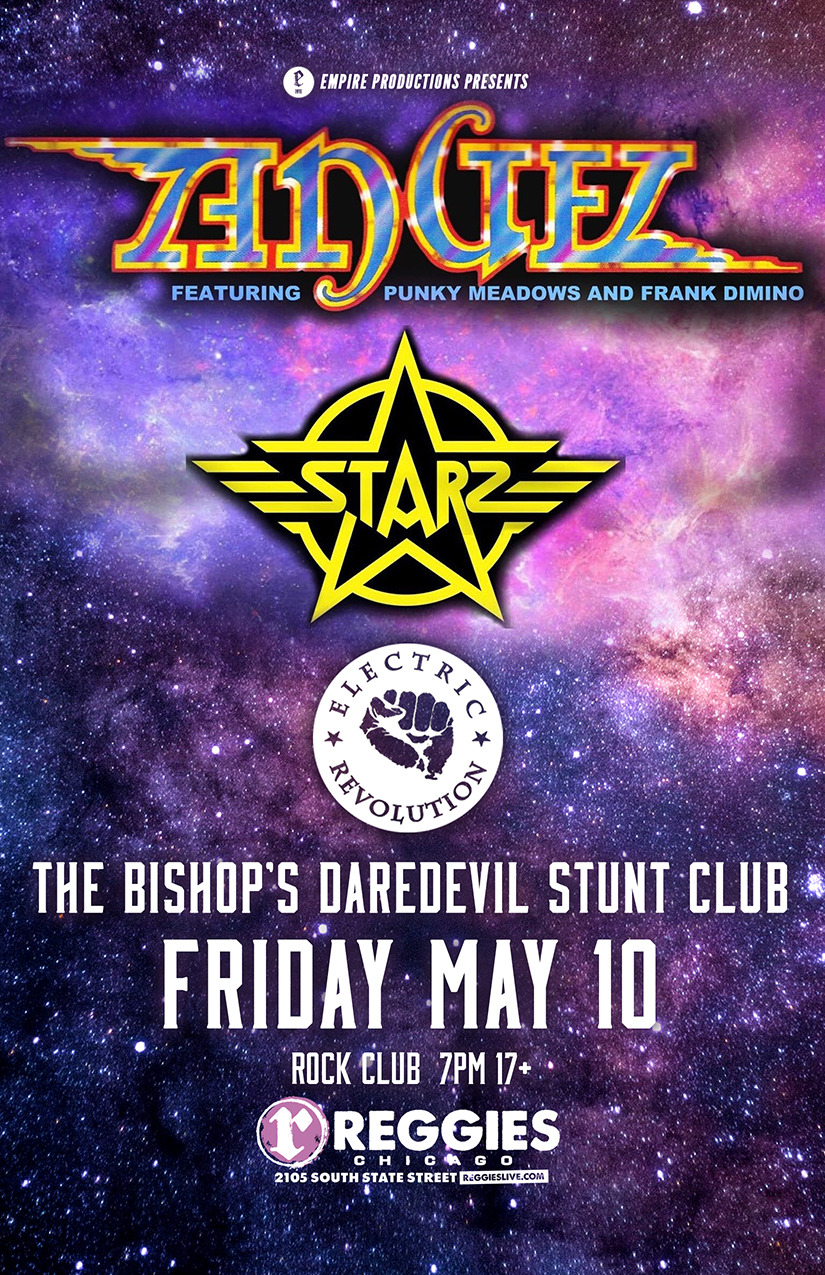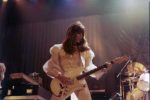 ANGEL
(featuring Punky Meadows & Frank DiMino)
One of the most striking hard rock bands of the 1970's was undoubtedly Angel – who sported costumes and a highly theatrical stage show only rivalled by KISS (their then-label mates on Casablanca Records). Despite Angel splitting in 1981, the group's popularity and influence remain high – resulting in the return last year of their larger-then-life guitarist, Punky Meadows, with his first-ever solo release, Fallen Angel, and a striking video clip for the rocking track, "Straight Shooter""I'm very proud of this song and album," says Punky. "Every song kicks ass and is a winner. Danny Farrow and I have a great song writing chemistry so it's hard to to pick a favorite song because they're all good. 'Straight Shooter' was our first single and video. This band is killer with all talented players and a killer singer."Angel was a headline act in the US, and was featured performing live in the 1980 cult classic film, Foxes (starring a then-teenage Jodie Foster, Cherie Currie, and Scott Baio), they were also one of the biggest rock bands of the 1970's in Japan. The group released six studio albums on Casablanca Records before disbanding in 1981, due to the demise of the label. During his career, Punky had been considered to join such well-known artists such as KISS, Aerosmith, and the New York Dolls.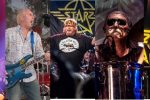 STARZ
All together Starz recorded four studio albums, Starz, Violation, Attention Shoppers, and Colesium Rock and gathered critical acclaim with their ability to mesh the smooth with the hard. "We loved pop melodies," admitted Ranno in retrospect, "and we also loved heavy guitars. We liked to combine hooks with a harder edge. Our singer Michael Lee Smith had a great sense of melody. In the course of four albums, we only used orchestrations or keyboards once, preferring to mix heavy rock productions with melodic overtones." Their success has been documented in the historical chapters of hard rock and heavy metal. In Kerrang's critical listing of the 100 greatest heavy metal albums of all time, Starz was listed at #94, with Violation at #84. In a similar poll in Hit Parader magazine, Violation was listed at #82. Starz's greatest asset was their live performance and until a chance meeting between Metal Blade's founder and Starz guitarist Richie Ranno, one of rock's greatest secrets was buried in the archives. At the height of their career, Starz released a special "radio only" live record intended for broadcast, bot not liscenced for sale. It was called Live In Louisville and only a scant 2,000 copies were pressed. It was heralded by Kerrang as the greatest live record never released! "One day" Richie said, "out of the blue, I got a letter from Brian Slagel, who wrote that he was a big Starz fan and was interested in re-releasing the Starz albums for the first time on CD. He asked if I owned the liscenses to any of the records, and I told him I had the rights to the live record." Starz Live In Action is a combination of the famous Live In Louisville performance recorded in 1978 with another concert taped in Cleveland in 1977. Together it is over sixty-five minutes of classic Starz music, covering songs from all four studio albums and the famous "Waitin On You/Colesium Rock" medley which includes a clever collection of the greatest rock guitar riffs of all time. "We always considered ourselves a live band," Richie confessed. "In fact, we toured with Peter Frampton in major halls before we even had any product to sell! We felt confident that we could get any audience up on their feet and got encores wherever we played." This same spirit is captured on Starz Live In Action. If you are a Starz fan, this special recording is a must for your collection. If you are unaware of this great band, consider these thoughts. Many of the Eighties most successful bands were influenced by Starz, from Cinderella and Poison to Bon Jovi and Mötley Crüe. Tom Keifer said the first concert he ever went to was a Starz show… "They really kicked ass," he remembered. Jon Bon Jovi met guitarist Richie Ranno backstage at a Bon Jovi concert in New Jersey and took the time to tell 30,000 screaming fans that when he was young, he looked up to Starz. They were the band he imitated when practicing in the garage. In Jon's words, "What ever your dreams may be, always shoot for the Starz!"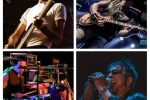 ELECTRIC REVOLUTION
The Revolution!!!! We are looking forward to many positive things,Recording, Performing and being able to see friends old and new! With David Lawson of Nick Fury Lead Vocals and Steve Crucianelli of Old Junk, Nick Fury, Br6ther on Bass Guitar and Vocals / Joe Gajan of Spider xXX, Joe Gajan Group, Soul 69 on kill Guitar and vocals / Billie Pulera of Nick Fury, Br6ther on Drums and Vocals! with the vision of creating and performing music , Hard,Heavy, soulful, Dirty Blues based 70s flavored Hard Rock and Roll,Its of our roots, Back to the vibe of bands like Deep Purple, Zeppelin,Grand Funk, Mountain, Montrose, you know of the good shit! So please keep your ears and eyes open for up and coming info and details about the Electric Revolution! With peace and much love!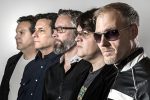 THE BISHOP'S DAREDEVIL STUNT CLUB
The Bishop's Daredevil Stunt Club is a Chicago-based power pop band that is stylistically somewhere between The Cars and Weezer with smart angular hooks, subtle structural complexity, punchy percussion, and jangly, catchy guitar lines. The sometimes heavier elements are counterbalanced by catchy vocal phrasing, wrapped in harmonies ranging in style from sly mischief to majestic ambience.
Recently, The Bishop's Daredevil Stunt Club performed on WGN radio and then later were invited onto the WGN TV morning show. They are often featured on WXRT's Local Anesthetic, Q101's Demo 312, WNUR's Powerpop Shoppe, CHIRP Radio and many other terrestrial and streaming stations for new music. The band has played some of the most sought after venues in Chicago, including Reggies, Metro, Lincoln Hall, House of Blues, Bottom Lounge, and Cubby Bear to name a few. They have played The International Pop Overthrow (IPO) Festival in Chicago and are on the bill for Liverpool's IPO fest in May of this year. They were also invited to play New York's Powerpopaholic Fest last year.
The Bishop's Daredevil Stunt Club is slated to release "End Over End", their latest full length effort, in the spring of 2019.
VIP Tickets
$50 Starz meet and greet.

$75 Angel meet and greet.

Note: Meet and Greet tickets do not include show entry. If you want to meet both bands you will need to purchase both meet and greet packages.