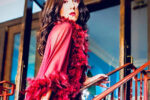 ARREIS
From modest, humble beginnings, ARREIS knew somewhere deep down that her circumstances were stifling. Upon moving to Nashville, she was ready to finally evolve into the persona she had always dreamed of. With role models such as Lady Gaga, ARREIS knows how to both create an excellent concept record and dazzle audiences at a live show.
The concept of "synesthesia" was introduced to ARREIS in college when she was writing her first record Blindside. When asked to describe the album, she would always use color-based terms, and overwhelminly, Blindside was associated with various shades of purple. From soft, nostalgic lavender to the bruises of violet, Blindside demonstrates the idea that being vulnerable and opening up to people are some of the hardest acts to accomplish.
In her next record Vices, ARREIS takes on the human condition and dives deeply into the issue that everyone has dealt with at some point in their lives – the fact that everyone has a little darkness. From fiery, bright reds to muted, sullen maroons, the red era is ready to make a dramatic mark on the world of pop music.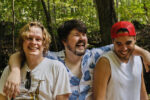 THE VULTURES
The Vultures! are an Indie Rock Band from Chicago, IL that formed by 3 solo artists coming together in 2021. The founding members are Dan McDowell, Chad Gemkow, and Tony Cruz.

In 2022, the band decided to focus on recording 3 singles to showcase their 3 singers/songwriters.

Their debut single 'Curtains', written by McDowell, was released in July 2022. Their second single 'God Talk', written by Gemkow, was released in December 2022. Their third single 'And The Light Turns On', written by Cruz, will be released in January 2023.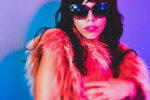 KELSEY MONTANEZ
Kelsey Montanez is one of Chicago's best kept secrets. Both intimate and ecstatic, smokey and scorching, her potent blend of blues, pop, and psychedelia has been turning heads for over a decade. Among the singer-songwriter's many talents, it's Montanez's arresting voice that has captured a devoted fanbase.