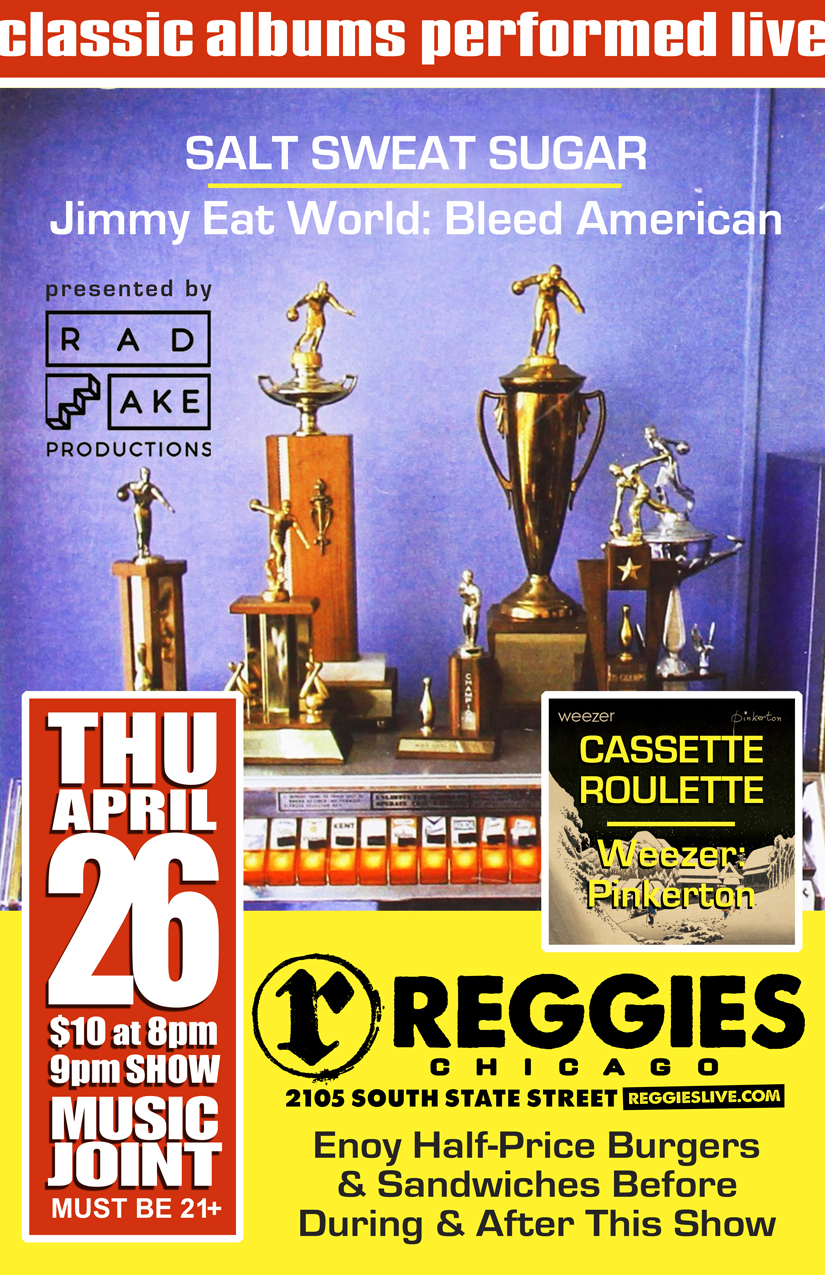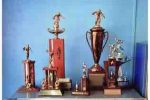 JIMMY EAT WORLD "BLEED AMERICAN"
(performed by Salt Sweat Sugar)
Bleed American is the fourth studio album by American rock band Jimmy Eat World, released on July 24, 2001, by DreamWorks Records.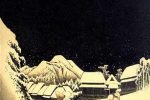 WEEZER "PINKERTON"
(performed by Cassette Roulette)
Pinkerton is the second studio album released on September 24, 1996. After finishing tours in promotion of their 1994 album Weezer, the band originally planned to record a space-themed rock opera entitled Songs from the Black Hole. However, this project was eventually abandoned and the group used some of the songs from the discarded album on Pinkerton. Much of the album was written while frontman Rivers Cuomo was studying at Harvard University, which influenced the themes addressed on the record.